By Hannah Corson
This time of year, hundreds of marching arts programs around the nation and for some groups, the world find themselves preparing for the upcoming WGI season. Performers are being cast, programs are being finalized, and everyone is dreaming of Dayton. However, this excitement is no longer reserved for those in color guard and percussion. WGI Winds are back, and those involved are ready to take the audience by storm.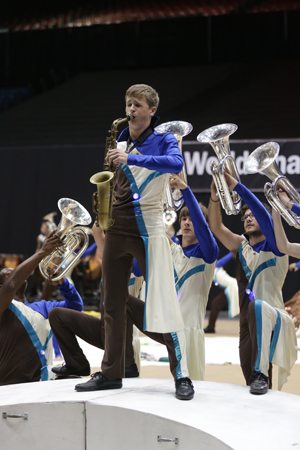 Last year marked the inaugural season for WGI Winds, a division of competition featuring marching winds, brass, and even string players to the indoor game. Instrumentalists who had been fans of WGI, but did not participate in color guard or percussion, were presented with a chance to experience the Sport of the Arts first hand. Alayna Cate, a charter member of Rhythm X Winds, mentions, "Now that we have WGI Winds, people like me, who march cymbals or join the front ensemble as a secondary instrument, can march their best instrument. And for me that's clarinet."
As with many new concepts, the idea of a WGI Winds division was met with some skepticism, but those who embraced this new division were excited to face the challenges that came along with it. Much like color guard and percussion units, wind units had their fare share of obstacles.
The lack of precedent in the activity provided for a more difficult design and recruitment process. "In a sense, marching and concert programs design their shows off of a template. They follow a guide of what has come before and seen success. We didn't have this luxury, but decided very early on that it would be best to play on the strength of the 'fan favorite'," says STRYKE Wynds director Will Smith. Design teams were given the daunting task of producing a program that would both play on the strengths of the group while capturing a new fan base.
Smith also stated that because of the newness of WGI Winds, it was difficult to convey the benefits of the activity to community band programs. This led to some recruitment setbacks at the beginning of the season. The staff of STRYKE overcame this hurdle by taking the time to speak to musicians and directors one-on-one to explain how this new form of competition could profit the entire band community.
Despite the disadvantages of being a brand new activity, there are plenty of positive aspects. Because designers aren't looking to expand on past shows and achievements, they are left with a lot of freedom in the design process. The sky is the limit as far as innovation in a Winds program. "Marching band and drum corps have a set style and standard, but with indoor winds we can practically do anything to give the audience a whole new experience," says STRYKE Wynds performer Nicole Oliva.
Now that the inaugural year has been completed, groups are using their experiences to prepare their programs for the upcoming season. Administration will be fine-tuned, designers will better understand the acoustic and visual environments, and performers will strive to set the standard. Cate adds, "This season is going to ignite the winds activity even more than year one. We're ready to bring it."
Follow our WGI Winds Instagram and Twitter page @WGIwinds for news and pictures of the 2016 season.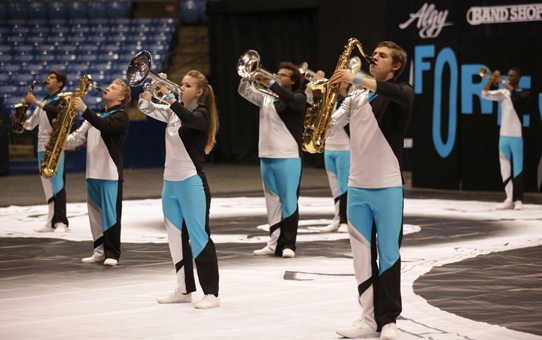 ---
---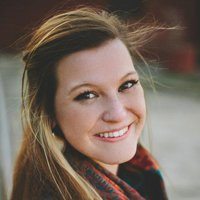 About the Author: Hannah Corson is a marketing student at the University of Mississippi. Prior to moving to Oxford, to attend college, Hannah lived in Madison, MS where she began her color guard journey with the Madison Central High School Marching Band in 2009. Through the band program, she was able to compete with the school's Sapphire Winter Guard for three seasons. After high school, Hannah participated in DCI with the Music City Drum and Bugle Corps and more recently with the Bluecoats. Her 2015 winter season was spent as a charter member of Conversion Independent Winter Guard. Following graduation, Hannah hopes to pursue a career in social media marketing and continue to participate in WGI.