Indoor Percussion Top Secrets
---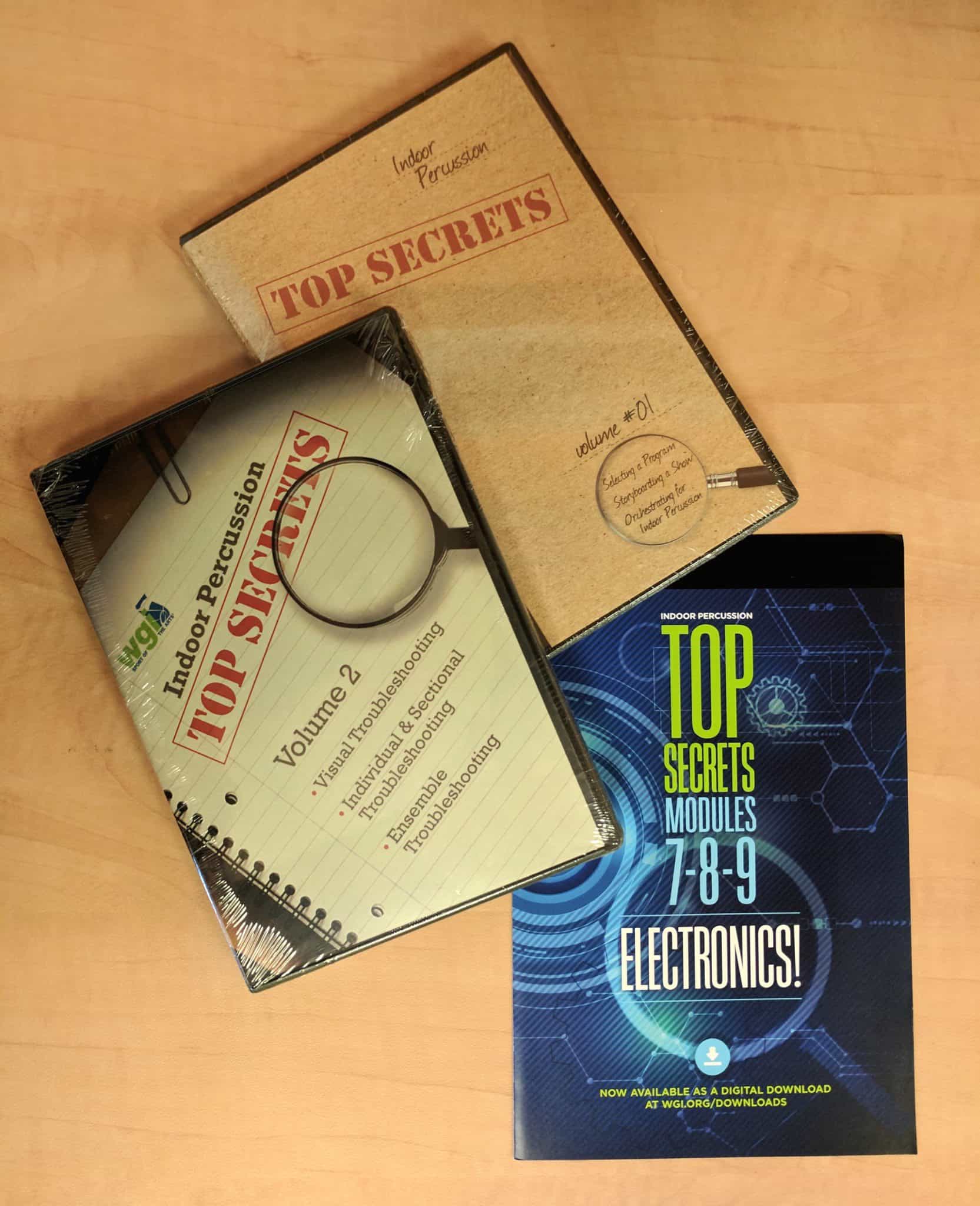 Modules 1-3
Several of the top designers in the activity walk you through the process of developing a great program, all while keeping the skills and abilities of the ensemble in mind. In 'Storyboarding a Show', four of our activity's top designers take you behind-the-scenes to show you their outlining, storyboarding, and development processes. In Module 3, top designers in our activity share their tips and strategies for selecting great music and expertly orchestrating it for our unique environment.
Modules 4-6
The activity's top designers and evaluators share their key recommendations for taking your ensemble's visual performance to the next level, focusing on individual and sectional troubleshooting. They will also show you how to leverage player development and teaching strategies to have your ensemble playing with the best of the best! Developing your ensemble's signature sound with these proven secrets for balance, timing, editing, and logistics will have your group sounding better than ever!
Modules 7-9
WGI continues its' quest to offer the most recent tips & tricks of the trade. In the newest Top Secrets educational modules, top designers discuss how to successfully incorporate electronics into your indoor show through Amplification, Sampling, and Synthesizers. These technological advances can help take your show to the next level!
Download Indoor Percussion Top Secrets
Movement Series

Across the Floor
Join Carol Abohatab, choreographer for the Santa Clara Vanguard World Guard and a modern dance teacher for more than 20 years, as she teaches you everything you need to know about methods of travel, getting in and out of the ground, turns, leaps, and jumps!
Download Across the Floor
---
Technique Class
Sit in on a standing center class with Carol Abohatab that includes technique for the spine, legs, and feet.
Download Technique Class
---
Warm Up
Join Carol Abohatab from the Santa Clara Vanguard as she teaches you everything you need to know about strengthening the core and stretching and lengthening of muscles with dynamic alignment.
Download Warm Up
---