APPLICATIONS OPEN Oct 1 - DEC 31, 2023
The I AM WGI: Future Leaders Program Returns in 2024 (FLP) and aims to lay the groundwork for mentorship of aspiring leaders from within the WGI community.
This program is a comprehensive mentorship and leadership opportunity designed to foster the next generation of leaders in our activity.
The Future Leaders Program will provide opportunities for:
Mentorship with the WGI Board of Directors.
Outreach and Service to the WGI Community.
Collaboration with peers from across the entire WGI community.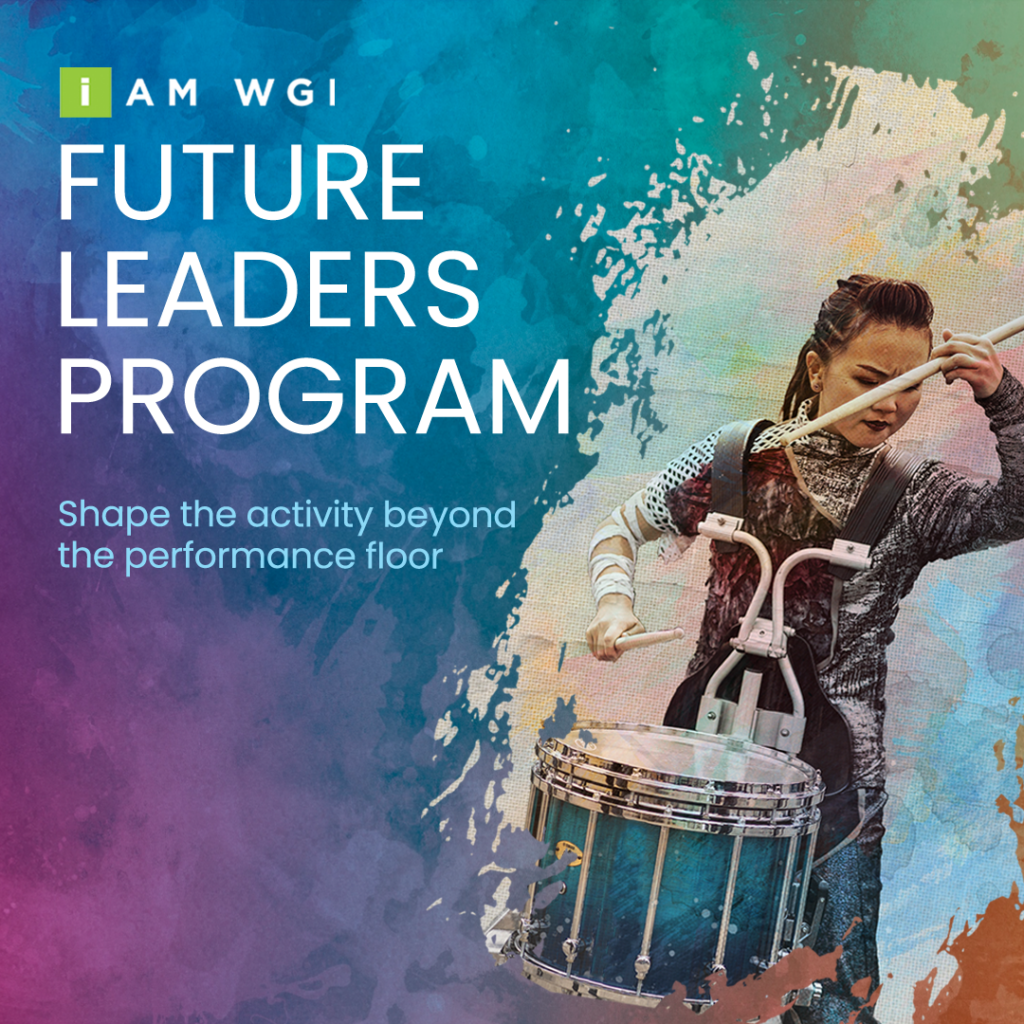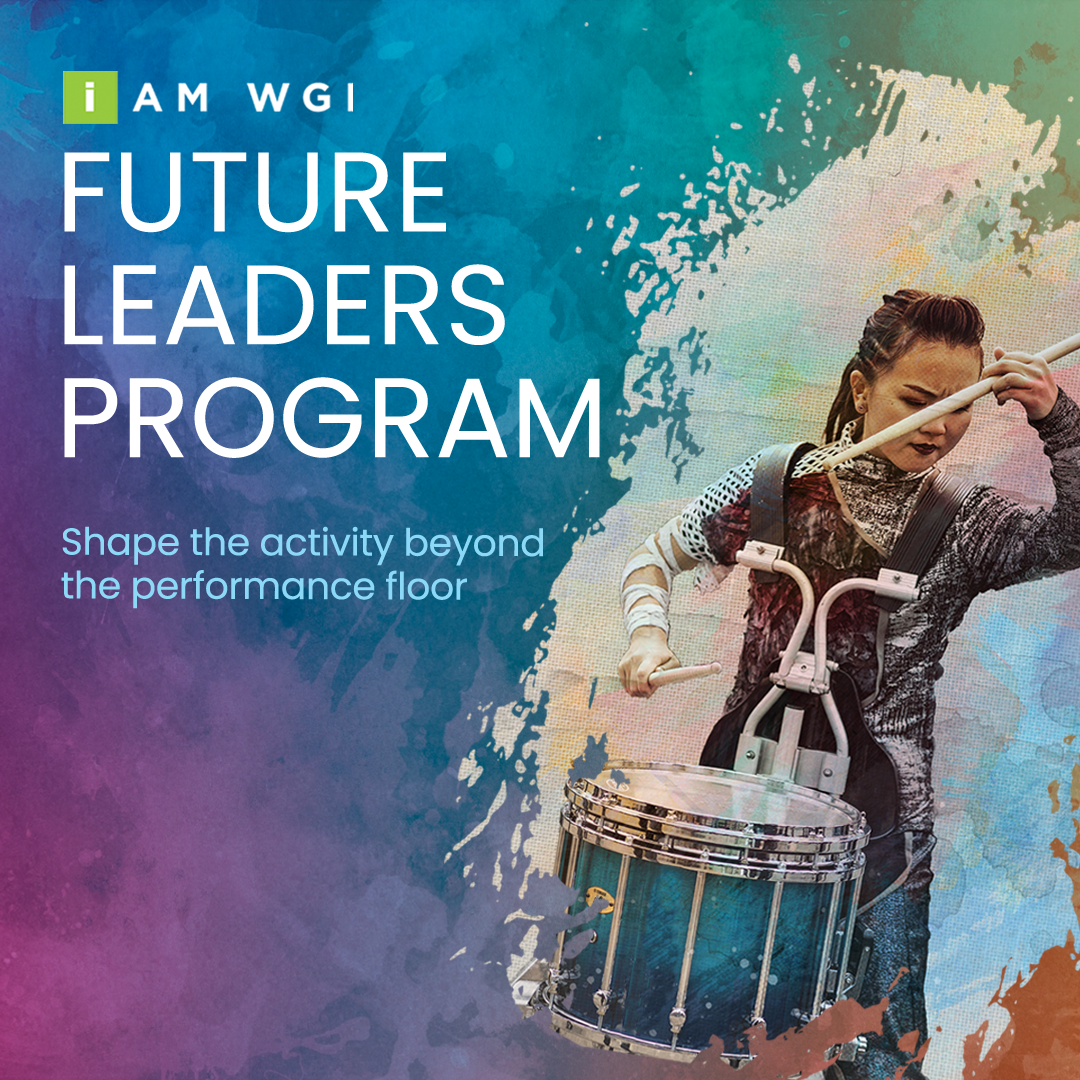 Ambassadorship
As a member of the Future Leaders Program, participants will serve as a bridge between WGI, its Board of Directors and the Performing Membership of WGI. Members will act as a conduit for their peers in bringing ideas, issues and questions to the leadership of WGI and engage in direct discussions on building future policies.
Mentorship
Members will also have the opportunity for individual mentorship with the WGI Board of Directors in areas relating to the future leadership of WGI. This includes organizational leadership, public service, artistic development, instruction and judging. They will also learn about the programs, protections and education WGI has to offer and how to take this opportunity to become a leader in the pageantry arts.
Annual Project
Over the course of the year, members will collaboratively brainstorm, create, market, fundraise (if needed) and execute a grassroots project for the WGI community with guidance, mentorship, direction and other resources facilitated by the Board of Directors. As a long term endeavor, this program will leave a tangible, yearly impact on our organization.
Eligibility
Exceptional Candidates will demonstrate:
A passion for leadership and community service.
Excellent communication and teamwork.
Self-drive and motivation.
A desire to "pay it forward" to their younger generation.
A willingness to consider new ideas and new ways of thinking.
The ability to navigate current technology and communication platforms.
Candidates must be:
Affiliated with a WGI Ensemble from the United States or a member of an Ensemble affiliated with an official WGI Circuit Partner or International Event Partner at the time of application.
Applicants must be at least 18 years of age when they submit their application.
All qualified applicants will receive consideration for the program without regard to race, color, religion, sex, sexual orientation, gender identity, national origin, and will not be discriminated against on the basis of disability.
If approved for the program, all candidates must agree to enroll in and complete a WGI sanctioned SafeSport training course as well as complete all requirements as set forth by the WGI Volunteer Policies and  Agreements.
Acceptance into the Future Leaders Program can be for 1 to 3 years. At the conclusion of each year, an FLP member in good standing may continue their membership by communicating to the FLP Administrator their intent. The program is designed to take a member through the steps of leadership in a 3 year plan; however, we understand the commitment of time and energy varies from person to person and welcome energetic and passionate candidates for 1, 2, or 3 years.