By Caroline Meister
Wilmington, Delaware is an economic hub; the biggest city in the eastern part of the state, wedged between Pennsylvania and New Jersey. It's here, on a quiet, suburban street that Imperial Dynasty Percussion is located. Imperial Dynasty is an Independent Open group that competes across the country, boasting allegiance (and awards to prove it) with Winter Guard International, Tournament of Bands Indoor Association, and the American Marching Band Association. But, Imperial Dynasty is so much more than simply their awards or affiliations. Imperial Dynasty has managed time and time again to prove the power of music and the impact it can have people's lives. I sat down with their director, Devin Fletcher, to learn more about how Imperial Dynasty spreads the power of music to both their members and their community, and, ultimately, how powerful a tool it can really be.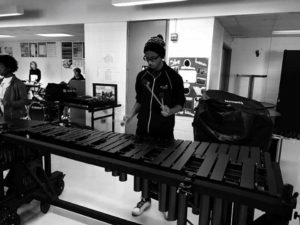 Wilmington is not immune to economic hardships, just like any other city in the United States. As a result, many community centers and after-school programs lost their funding and were forced to close their doors. Devin reiterated this fact in our conversation, explaining that while non-profits such as the Boys and Girls Club do exist in the area, they are often more focused on sports. Essentially, if you're not athletic or uninterested in sports, you often get pushed to the sidelines. This is where Imperial Dynasty comes in, an after school program that targets these kids, the ones who have interests and passions not covered by the umbrella of other area community centers.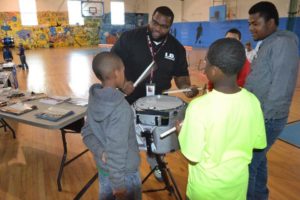 In reality, Imperial Dynasty is more than just a marching arts program. It presents their members with a family and hyper-focuses on individuals, acting as a mentor to these kids. A testament to this strong bond is the that fact many former members return to teach and act as instructors for the group, wanting to continue the tradition of quality education and support that they themselves received. Devin attests that he and his dedicated staff balance the roles of educator, parent, and role model all at the same time. This is about more than just the music. In fact, Devin shared that Imperial Dynasty is very involved in the community. The non-profit will hold free music clinics for the community as well offer a unique clinic that educates adults on how to be good role models for their children. Giving back to the community is what inspired the creation of the group.
It might not just be all about music, but the sheer power of music has never been more prevalent in a group. Take for example, the members. Devin said that after being in the program, kids have better grades, more confidence, and show stronger leadership. Many of them go on to be music educators, a profession which would have seemed out of reach without the skills provided to them by Imperial. One former member even received a full-ride music scholarship to Florida A&M based on his membership with the group. Many members also go on to become more involved in the world of marching arts, participating in various different indoor groups and Drum Corp International groups. Music has changed these kid's lives completely. Fletcher said it best, "Music is universal. Music is emotional. Music is embedded in our DNA."

Imperial Dynasty competes nation-wide. I was intrigued on how the organization viewed the concept of winning, seeing as their main focus is the individuals in the group and their progression from negative to positive. "Winning," explained Fletcher, "is educating a kid to the fullest. It's making them feel like they're a part of something; it's giving them a great experience." He quickly added, laughing, that of course, it's always nice to win, but a trophy isn't the symbol of their progress. It's the smile on their members faces after a performance. It's seeing involvement of their members in the musical community. It's seeing how music is impacting these kid's lives in such a positive way. That's winning, to Imperial Dynasty.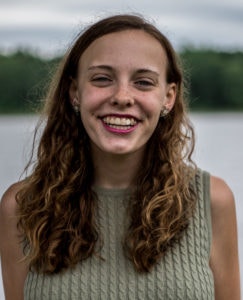 About the Author: Caroline Meister is a sophomore studying Telecommunications, Spanish, and Creative Writing at Ball State University in Muncie, Indiana. Prior to college, Caroline graduated from Zeeland East High School in Zeeland, Michigan. In high school, Caroline was heavily involved with the marching band, wind ensemble, and pit orchestra where she played flute, an instrument she's been playing for almost ten years. Currently, Caroline is in the Pride of Mid-America Marching Band where she marches piccolo.