From a USF Winterguard Press Release.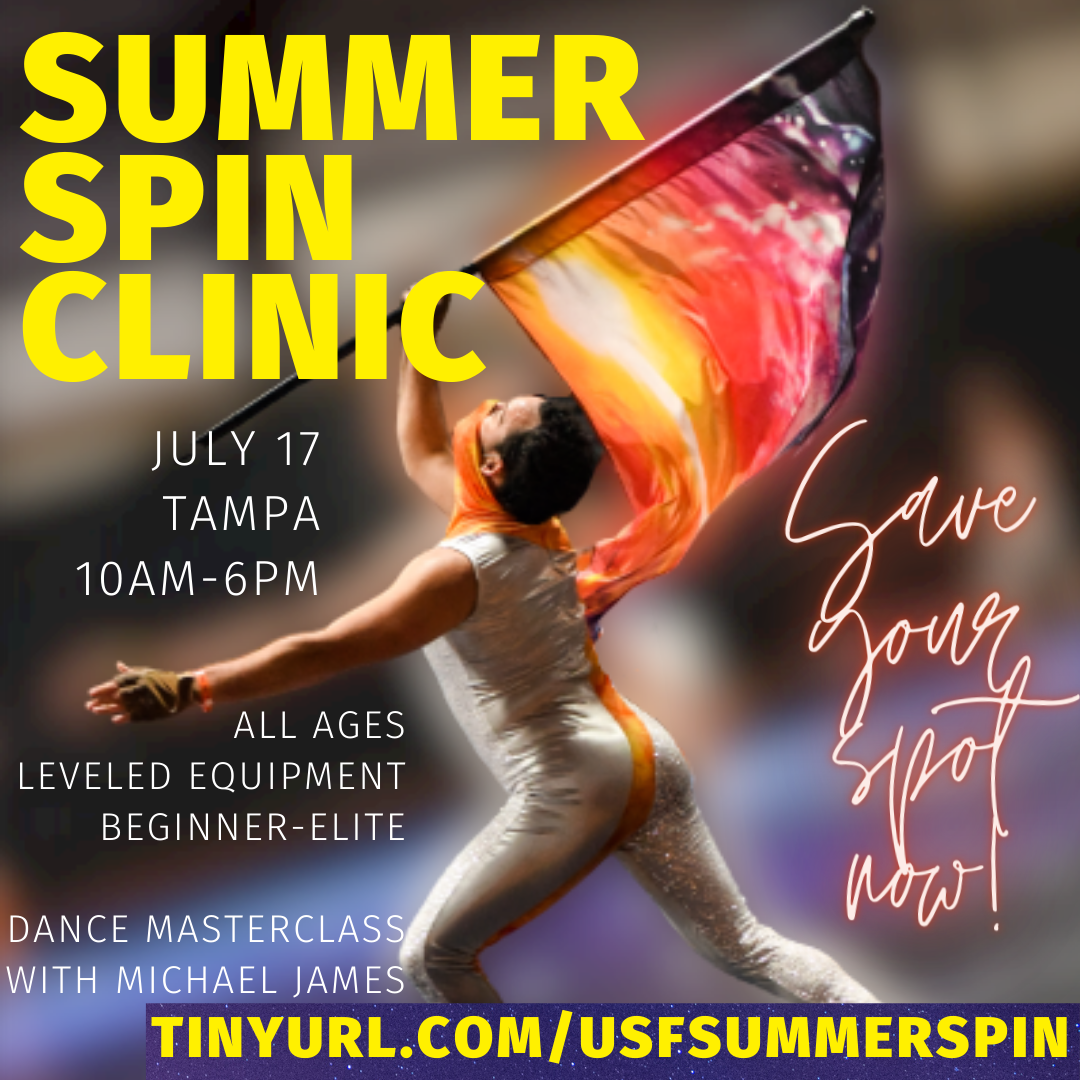 USF Winterguard Summer Spin Clinic: Saturday, July 17th, 2021
Open to ALL ages and skill levels!
Registration and more info here: www.tinyurl.com/USFSummerSpin
Choose between our leveled equipment classes (1st time in Colorguard – World class) Learn from our choreographers, staff, and guest clinicians!
PLUS- participate in a 1.5 hour dance masterclass with Michael James!
$40 for the whole day, with optional merchandise and lunch to add on, paid at check-in on the day of the clinic.
ONE CLINIC ONLY this summer- held at Tampa at King High School.
Have questions? Email ebannon@usf.edu.