From a University of South Florida Press Release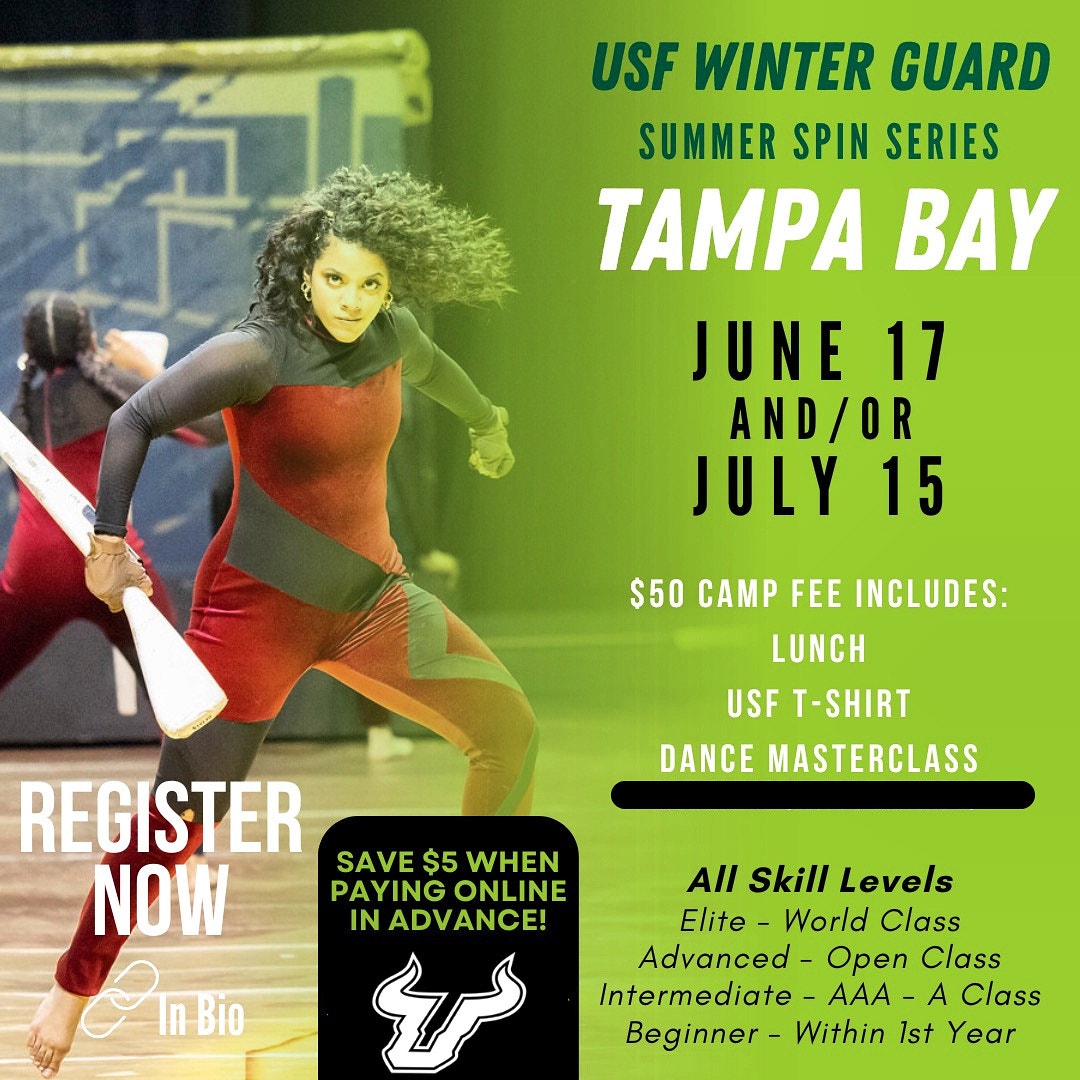 USF Winterguard Summer Spin Clinic
Saturday, July 15, 2023
Location: Tampa, FL at Freedom HS
Open to ALL ages and skill levels!
Save $5 and register in advance online!
Registration here:
https://usfwgcg.squarespace.com/our-closet/p/usfwg-spin-clinic-june-17th-2023
Open to the public: ALL ages and ALL skill levels!
Choose between our leveled equipment classes (1st time in Colorguard, Intermediate, Advanced, Elite)
Learn from our choreographers, staff, members, and guest clinicians!
PLUS- participate in a 1.5 hour dance masterclass!
$50 for the whole day, paid at check-in on the day of the clinic. (Or save $5 when registered and paid in advance online)
Registration includes a pizza lunch for all.
For new July participants registration also includes custom USF Summer Spin Clinic t shirt! (If registered prior to July 1, 2023)
See you there!
Questions? Email our director ebannon@usf.edu