By Hayley Holloway
This past season, Tunstall HS finished its 22nd season competing with WGI with an impressive record of 18 times as a finalist at World Championships.
Tim Bray, the percussion director for the school, first travelled to Dayton with his wife to attend WGI World Championships in 1995. They were amazed seeing all the groups from around the country competing together, and believed it would be a good opportunity for Tunstall.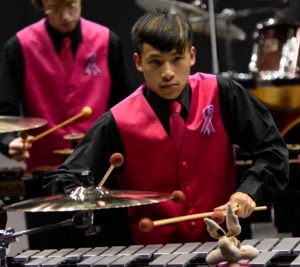 "Then we got to witness something that we had to have our students to be a part of: the finals retreat and awards ceremony," Bray said. "Looking out over the floor at the best percussion groups in the nation all assembled under the same roof, side by side, took my breath away. I knew that whatever sacrifices I had to make, our kids had to experience and be a part of that ceremony."
Tunstall HS first competed with WGI in 1996, and the 2017 season marked their 22nd year in the Scholastic Concert World class. The students won the bronze medal for their show, "Journey to the Hereafter."
The concept was originally inspired by Lindsay Stirling's arrangement of Leonard Cohen's "Hallelujah." Music from John Powell's How to Train Your Dragon 2 was used for the show as well. Unfortunately, while the show was being created, Leonard Cohen passed away. Later, Bray's good friend Jerry Finney, a long-time supporter of the ensemble, also passed away. "Journey to the Hereafter" was then made to honor his memory.
"We arranged music that would take you through emotional highs and lows, just as we all experience in our lives, culminating with the very emotional ending and celebration of 'Hallelujah,'" Bray said. "We added a dedication sample at the end with all our members raising a candle in his memory and honor to the sound of the wind blowing us into the hereafter."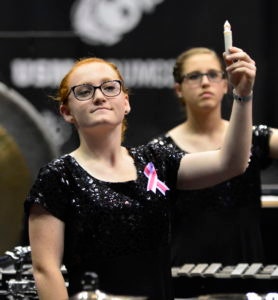 Tunstall also once supported a marching ensemble. However, because of renovations resulting lack of practice space, the group has not been reformed.
Bray believes there are some differences between the marching and concert ensembles, but both classes have many similarities.
"Both the marching and concert classes are filled with passionate performers striving for excellence, and the marching classes are creating the 'wow' factor with both the visual and the musical aspects through truly amazing performances," Bray said. "Our group strives to create an equal amount of intensity, emotional connection, and 'wow' factor with only music. Neither class has an easy task."
Over the years, Tunstall has won eight medals: five bronze and three silver, but Bray believes that the group's success isn't measured that way.
"I tell my students that only 'we' can determine how successful our season was, not scores, medals, and trophies," Bray said. "We are the only ones that know where we started and how far we came."
With a record like theirs, Tunstall surely has a gold medal in their future.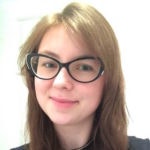 Hayley Holloway is a recent college grad from Lebanon Valley College with a degree in Communications. In her final semester, she was WGI's Marketing Intern. Before college, she went to Mechanicsburg High School where she competed with WGI for three years. She was a member of the front ensemble in the indoor percussion ensemble as well as the marching band. She is currently living in Towson, MD.