By Dan Schack
It is commonly understood within the marching activity that the performers involved in Winter Guard International are outstanding individuals. From ages as young as 13 all the way to 23, musicians and color guard members showcase their talents for thousands of audience members every year at WGI Regionals and World Championships. This is an act that takes bravery, confidence, and passion. It can be a nerve racking endeavor to have an entire community watch as years of work and practice culminate in one last performance, but few would argue that their lives had not been wholly changed by their performance experiences.
But what would it be like to be watched by the entire world? Jules Scogna, an alumni of Upper Darby High School, United Percussion, and Rhythm X, knows this feeling intimately. He is an employee of Blue Origin, the aerospace company that has recently made history by successfully landing the first reusable rocket back on earth after a launch. This innovation will undoubtedly change the economy and utility of the space industry, with Jules as an important key player in Blue Origin's accomplishment.
WGI recently caught up with Jules to hear about his work with Blue Origin, his history with Winter Guard International, and how his passion and experience between the two are not so different.
What is your history with indoor percussion? Where have you marched and for how many years? Where have you taught?
My WGI marching career started at Upper Darby HS from 2003 to 2006, we were in PSO at the time. In college I went to United Percussion to play marimba and we won PIO my first year in 2007, and moved to PIW in 2008. For my last two seasons I played marimba at Rhythm X. We won PIW in 2009 with our show Touch. In 2010 I was the section leader for Inspired, which was one of my favorite shows to perform.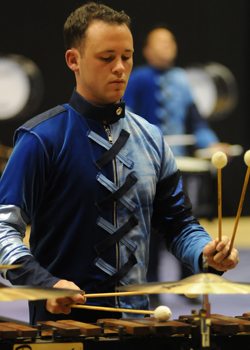 My DCI career started at Seattle Cascades in 2006. I took a year off in 2007 to work in a research lab. I spent the next two years playing marimba at The Cadets, aging out in 2009 with West Side Story.
After aging out, I spent a year teaching The Raiders in 2010. From 2011 to 2013 I taught the front ensemble at The Crossmen, in 2012 we returned the corps to finals. I also taught part time as a front ensemble tech at The Cadets in 2012 and 2013. In between I taught a few seasons at Coatesville HS and Upper Darby HS.
How did you become involved/interested with indoor percussion?
I feel like I became interested in music fairly late in life. It wasn't until a friend needed someone to help with their senior project in HS that I became involved with drumline. My first time playing an instrument of any kind was indoor of freshman year. I was honestly terrible, it took awhile to learn scales, rhythms, and even basic music theory. At the time I was doing a lot of other activities in high school: soccer, theater, robotics. Eventually drumline clicked for me and became my main focus. I was able to buy a marimba junior year of HS and started practicing 6-8 hours a day, much to the annoyance of my parents. Being able to practice long hours daily is what really got me to Rhythm X and The Cadets.
Are you still involved in the percussion activity?
Unfortunately I am not involved with WGI or DCI much these days. The last two places I've lived, Las Vegas and Seattle, I haven't had too many teaching opportunities for WGI. With my engineering career I don't get the summers free to teach full time in DCI. If the opportunity ever lined up with my schedule I would love to get back into WGI and DCI.
Where did you study and go to school?
I went to Drexel University for a B.S. in mechanical engineering and graduated in 2011. Afterwards I went to Columbia University to get an M.S. in biomedical engineering. I also studied industrial design at Pratt Institute in Brooklyn while living in New York. Learning is a lifelong goal of mine, recently I started learning Russian and I hope to get my private pilot's license soon.
How did you become interested in aerospace engineering?
My father did a great job of leading me towards engineering from a young age, and specifically mechanical engineering. Starting in Upper Darby I knew I wanted to do mechanical design thanks to a great technology teacher. However, it took me a long time to figure out that I wanted to go towards aerospace. I got a good education at Drexel but I had a tough time deciding between medical school and grad school. I went down the medical school path for a while, even volunteering at UPenn hospital and studying for the MCATs. During my senior year I realized that I was more interested in engineering and decided to do a masters in biomedical engineering instead. Going to Columbia opened doors for me to let me pursue different topics in engineering, including manufacturing, tissue engineering, ergonomics, biomechanics, jet engines, and some advanced math. After graduating I got the opportunity to work at Bigelow Aerospace in Las Vegas and I designed life support systems and mechanisms for inflatable space habitats. I recently moved to Blue Origin in Seattle after 2 1/2 years.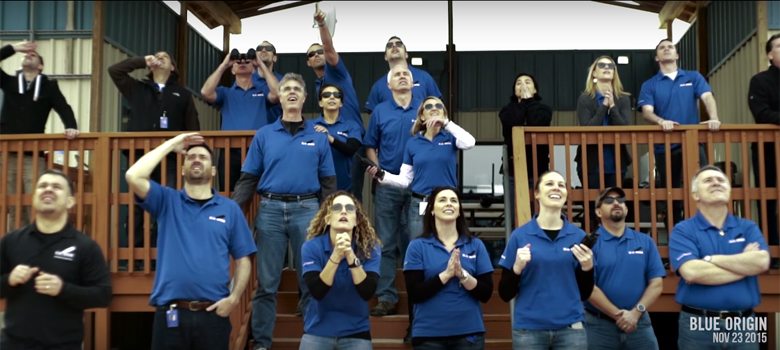 What is it like to work for a company like Blue Origin? What is your official position at Blue Origin?
Quite simply it's a dream job. My official position is Aerospace Engineer in the Fluids Systems Design group. What that means is that I get to work on cryogenic and pneumatic systems for rockets and crew capsules. Rockets have some of the most demanding parameters you could imagine. The two parts to rocket fuel that we use, liquid hydrogen and liquid oxygen, are stored at temperatures of less than -300F. But only inches away the engine can have temperatures hundreds of degrees above that. Materials and electronics don't respond well at these temperatures, so we spend a lot of time designing systems that can handle the extremes. Right now I am working on valves that are capable of operating in those extremes.
Working at Blue Origin is everything you would hope for in a career. There is a great entrepreneurial atmosphere to learn about space flight and pursue novel technology. Despite rocket technology existing for over 60 years, many of the problems we face have only been dealt with one or two other times in history, sometimes never. Blue does a phenomenal job of approaching these problems with a great attitude. Culture is everything to us, so getting the right group of people together is just as important as just finding smart people. Just like in WGI, the most important factor is having a group that works well together where everyone learns and pushes each other to accomplish something amazing.
When did the reusable unmanned New Shepard capsule project come to light? Is it a project that had already been in the works or something that was cultivated after you joined the team?
The New Shepard program has been around for a number of years. I've only joined Blue Origin 3 months ago, so I am very new to the program. I think one of the best things about working at Blue Origin is that they aren't afraid to give people responsibility from the start. I've been extremely lucky to travel to Texas to work in mission control for an engine test and the most recent test flight.
Why is this a historic milestone for spaceflight?
In a simple description, Blue just became the first company to ever land a rocket back on earth after flying to space. There are caveats to that of course, but getting to be the first to ever achieve something is a huge honor. It has been the dream of engineers for over 60 years to be able to land a rocket and fly it again. Landing is incredibly difficult and requires a lot of new technology, like landing gear, fins, new engines, and some really advanced software.
What are Blue Origin's plans going forward? What can we expect to look for from the company?
Blue Origin has some exciting plans for human space flight over the next few years. After a few more test flights we will start to fly people in the New Shepard capsule. These lucky passengers will get their official astronaut wings by breaking the internationally recognized 100km barrier to space. Beyond New Shepard, we are starting work on an orbital rocket that will launch out of the Cape in Florida. Additionally we are developing a partnership with the United Launch Alliance (ULA) to supply rocket engines that will eliminate our reliance on Russia. Check out our website for up to date news and press releases. blueorigin.com
What are your plans for your own future?
It may be cliche to say, but I want to be an astronaut and I plan on submitting my application to NASA in a few months. Obviously that's very unlikely to happen, and I would love to be able to design rockets for the rest of my career. I'm only 27 but I couldn't imagine doing anything besides working in aerospace.
How have your experiences with indoor and drum corps shaped your mindset in your career?
It would not be a stretch to say that WGI and DCI have completely changed my mindset for the better. I've been able to learn from so many great teachers over the years and they've all played a role in getting me to this point. The physical and mental demands of marching prepared me go into any situation and know that I've been through something more difficult and survived. I've learned what it takes to succeed at the highest level and what I need to do to prepare myself.
What last words would you leave for someone who is looking to find a balance between their career pathway and marching with a competitive ensemble?
Find what you are passionate about and do it full out. It doesn't matter if a certain activity helps with your career or not. If you are passionate about it, that will show. Getting involved in the marching arts has so many more benefits than just learning to drum or spin. I've always felt that you learn a certain work ethic and mentality that you can't find anywhere else. Even though I could have done one or two more internships, I am positive I wouldn't be where I am at today without doing WGI and DCI. My feeling is that you have the next 50 years to dedicate to a career. Putting one or two (or five) towards marching is guaranteed to change your life for the better, and most likely give you skills to succeed in whatever path you chose.
To find out more about Blue Origin's historic accomplish please click on the links below.
http://www.nytimes.com/2015/11/25/science/space/blue-origins-rocket-launches-and-lands.html?_r=0
http://www.npr.org/sections/thetwo-way/2015/11/24/457254248/used-rocket-is-a-new-breakthrough-for-blue-origins-space-plan
---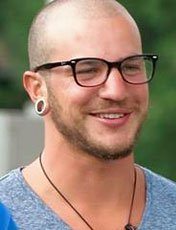 About the Author: Dan Schack is an active designer and educator in DCI, WGI, and BOA. He currently works for competitive ensembles including the Crossmen Drum and Bugle Corps, Cadets Winter Percussion, Rhythm X and several other scholastic percussion ensembles in the Dayton, Ohio area. He holds a degree in English and Women's Studies from the University ofConnecticut and is a customer service representative at Fred J. Miller, Inc. Dan has been a contributing freelance writer for Winter Guard International since 2012.