By David Hill
To help usher in Winter Guard International's 40th Anniversary, let's tell the stories of some of the activity's first "Super Guards," each a World Champion: Quasar, Skylarks, Erte, State Street Review, Odyssey, San Jose Raiders, and Emerald Marquis. Who better to remind us all of the impact these units made than the directors, designers, instructors, and performers? They take us back and help us relive each guard, as they remember the shows and stories that made them one of the first "Super Guards" in WGI. Today: One of WGI's 1985 Champions, Erte Productions.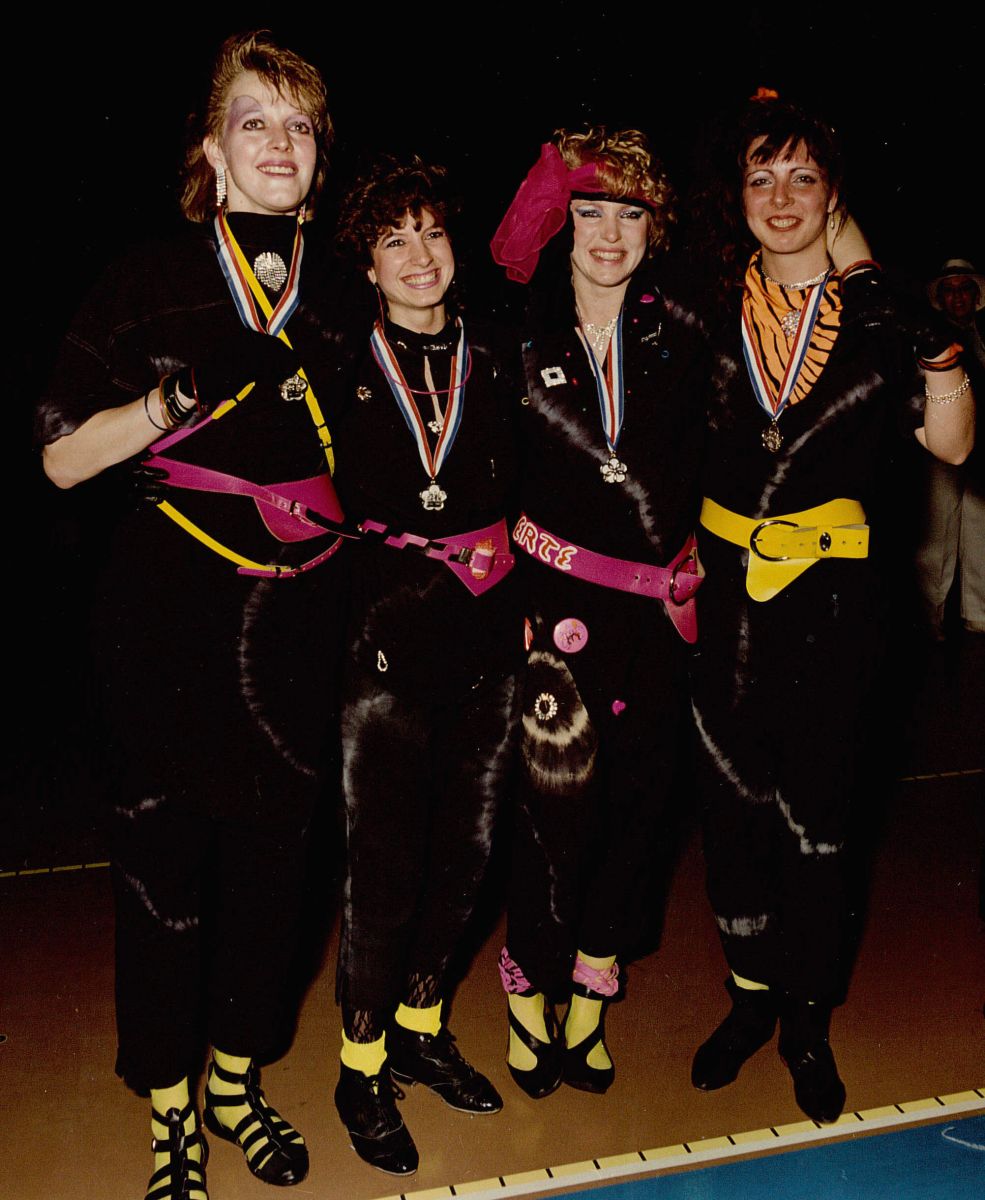 WGI's meteor "Super Guard," tied for the gold medal in World Class (then called Open), in a single competitive year: 1985. From Wakefield, Massachusetts, the Director/Manager was Fred Mercurio.
Erté Productions was a disciple of the Quasar color guard, WGI's first Champions in 1978. Many members previously performed in Quasar.
The name of the guard came as meteorically as did the guard's success. One of the founders commented on a print hanging on the wall in George Zingali's living room: "Erté." As was his wont, George went into a half hour diatribe about the poster, describing how all the bodies connected to form the word.
Originally the guard would have a new name every year based on the show title. That name would come after an umbrella company name that would encompass all artistic performance that George and Marc Sylvester were planning to produce. Under the gun to send a name to WGI, they submitted "Erté Productions Presents…." The name of the guard was to come later.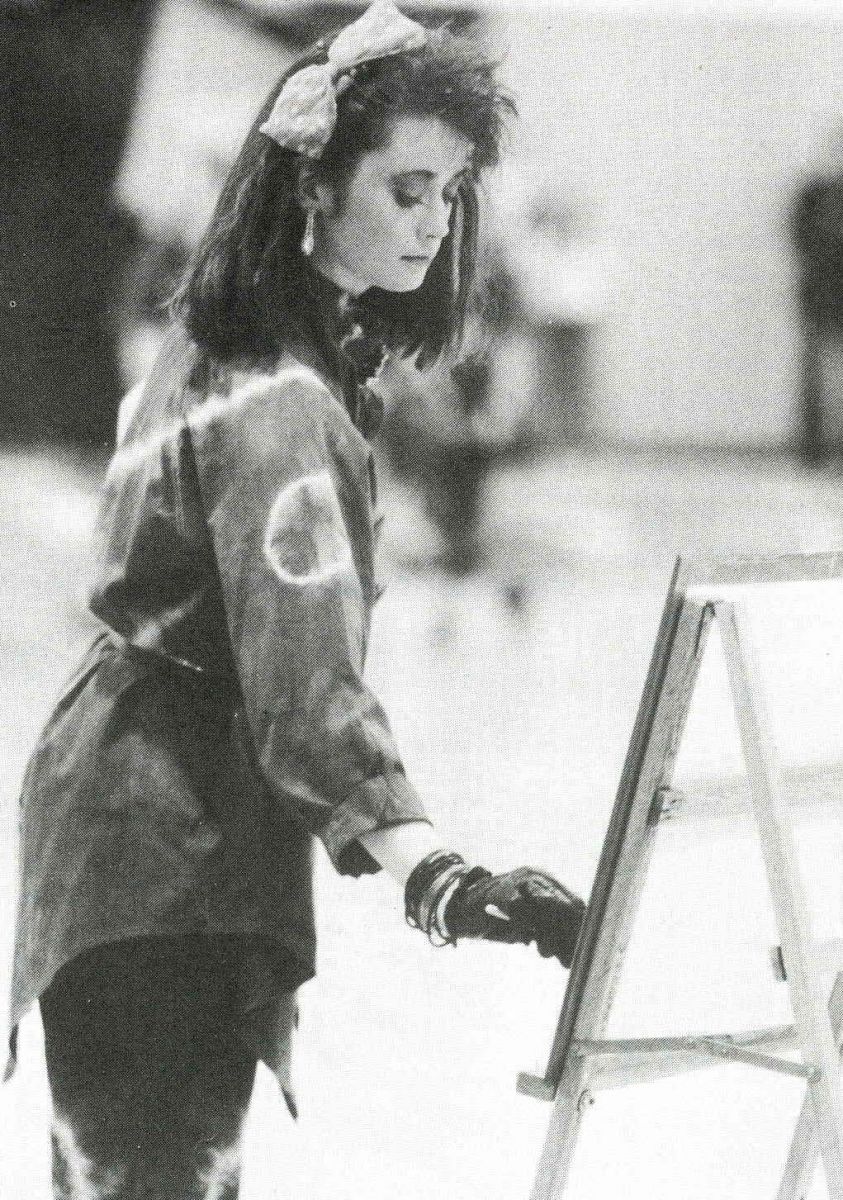 Former Quasar member Wanda Conway wrote the challenging and innovative flag book. Michael Dorangrichia, who had also worked with Quasar in 1983, continued with his innovative sabre book. Midwesterner Ron Perez choreographed what was considered an "insane" rifle book, rolling it over members' bodies and spinning the strap — something no member had done.
Educational influences brought a completely different vibe to the guard process. George was enrolled in acting classes; Marc was attending art school. Members would work on improvisational scenarios that led to "a portion of the show where we could do whatever we wanted." Perez would also change four counts before almost every show, just to keep members "present."
Those members acclaimed: "Erté made us proud, of ourselves and of the show. Judges, other guards and audience members didn't know what to think of us. We placed very low in the early WGI Regionals and we lost every show in the Eastern Mass Circuit except for the Finals.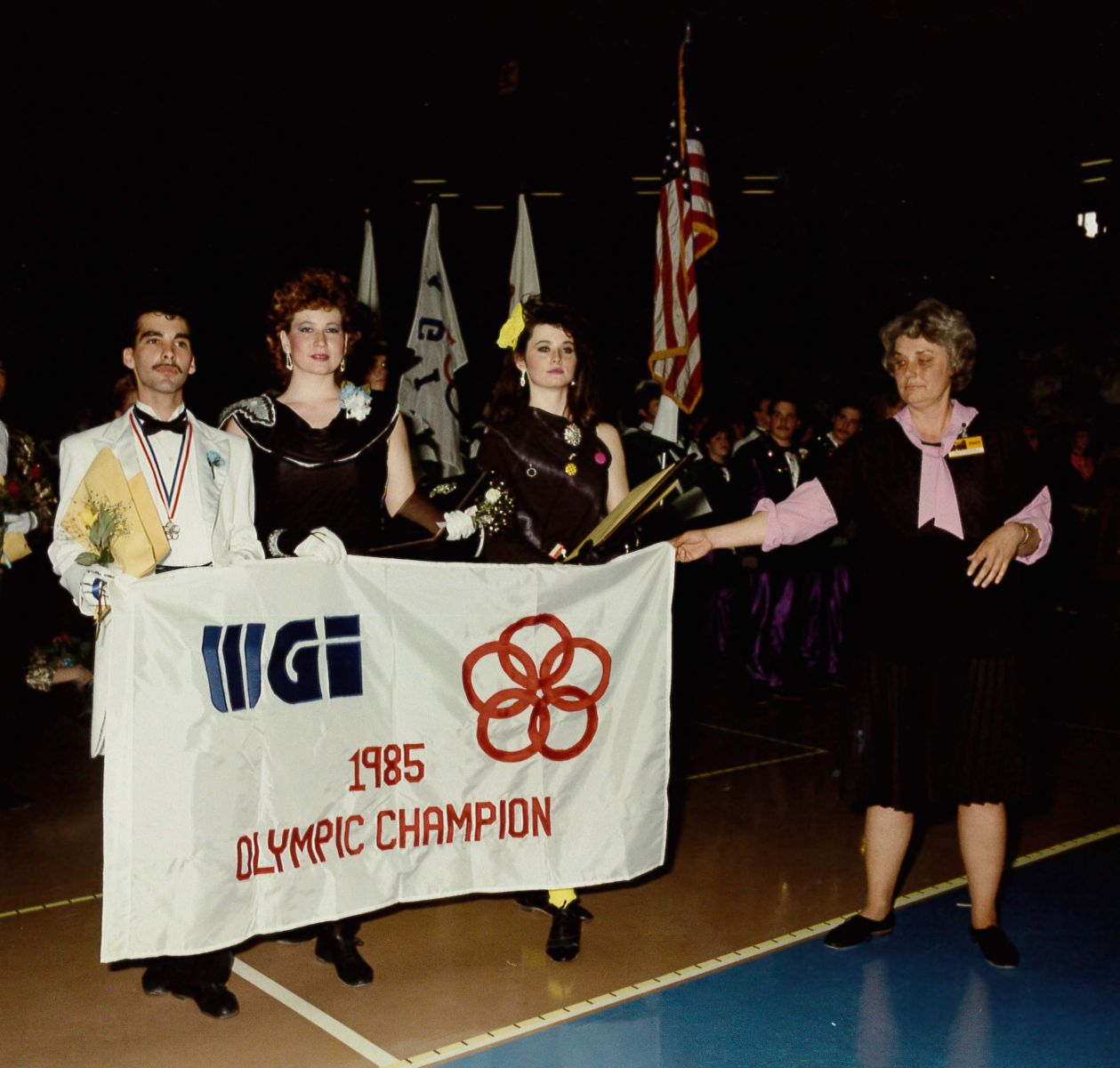 "It was not until the Norristown, PA Regional where we had a breakthrough performance in finals and received a standing ovation, that we were truly accepted and somewhat understood. And, from that point on, the season continued to be successful all the way until winning championship prelims and winning the Gold Medal … with State Street Review.
"We held our heads high, because Erté was about more than winning shows. It was about the creative process, self-discovery and collaboration. It was about taking risks and not being afraid of the outcome. And most of all, it was about the people. Erté changed all of us, and we all took that with us into our lives."
Erté Productions gave the pageantry world another perspective, and offered an opening – permission – for others to take risks in ways that maybe had not yet been explored.
Contributors to this story included Marc Sylvester, Carol Fleming, Nancy Keefe Holleran, Peggy Fitzgerald Steinhilber, Billy Jurberg, Lori Corwin McBride and Carol Abohatab.
---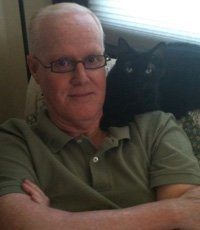 About the Author: David Hill is a former Communications Director for Winter Guard International, and volunteered for Drum Corps International for 20 years. A long-time writer on all things pageantry, he was a marketing / fundraising executive in Birmingham, AL for 40 years. David is now retired and lives in Pensacola, FL, where he continues restoration of his 100-year-old cottage, is writing a memoir, honing his baking skills, lending a volunteer hand to four local non-profits, and pal-ing around with his Hurricane Katrina evacuee and buddy, Purvis.