By Jeffrey Peterson
In an interview with Scott Hughes, President of Pageantry Arts Concepts and Executive Director of STRYKE, Jeffrey takes a peak behind the curtain into this multifaceted marching arts organization.
Why did STRYKE come into existence in the very beginning?
If you go through the WGI historical data, you'll see there was a PSA group, Olympic Heights HS out of Boca Raton, Florida. It ultimately became an outgrowth from the Olympic Heights program, which made it three years straight into the PSA Finals (2000 to 2002). The OHHS parents wanted to investigate how to grow and felt starting an independent group was the best avenue. I was hesitant because I knew it was going to be a lot of work to establish an IRSC 501(c)(3) nonprofit organization and a Board. The original Board ended up as me, Ray Donato, Jon Kersten and Donna. I knew all of the things that needed to get done for us to establish ourselves and Donna said, "I'll do it.", and she did. She got it done within like 90 days which was incredible. That opened the door for other local schools throughout South Florida to participate. There were only two or three HS groups total here in South Florida at the time, so it provided a great and local marching opportunity.
At Olympic Heights, were you guys ever allowed to blend schools, because I know you taught multiple programs at this time?
No, we were never offered that opportunity to 'combine' our schools. It's kind of what led us to the independent idea since most of our groups didn't offer a winter percussion program. We knew this could be that opportunity to bring our students together into a single group "legally". OHHS in 2001 only had like 13 kids in that group that made the PSA Finals but we knew we needed to figure out a way to create some sustainability long term if we intended on continuing.
One of the most impressive parts to me about watching STRYKE isn't the great design, it's the logistics and manpower of your organization. Now the community and culture are starting to make sense.
Yeah, my wife Paige was a huge part of that success. Without her support and help, there's just no way I could have made it through some of these seasons. She set some foundational things we still use to this day even with her support from the outside.
Our parent support here at STRYKE is also phenomenal in more ways than I can mention, and without them many of our insane ideas could never come to life. The 2018 show had a large demand for props, and this is a perfect example of our parent support. Kellie McDaniel was a parent who hooked us up with getting an actual plane to work with. She works in the aviation industry so that made it a tad easier to pull that off. And let me say, I'm using the word easier metaphorically because it wasn't easy in any way.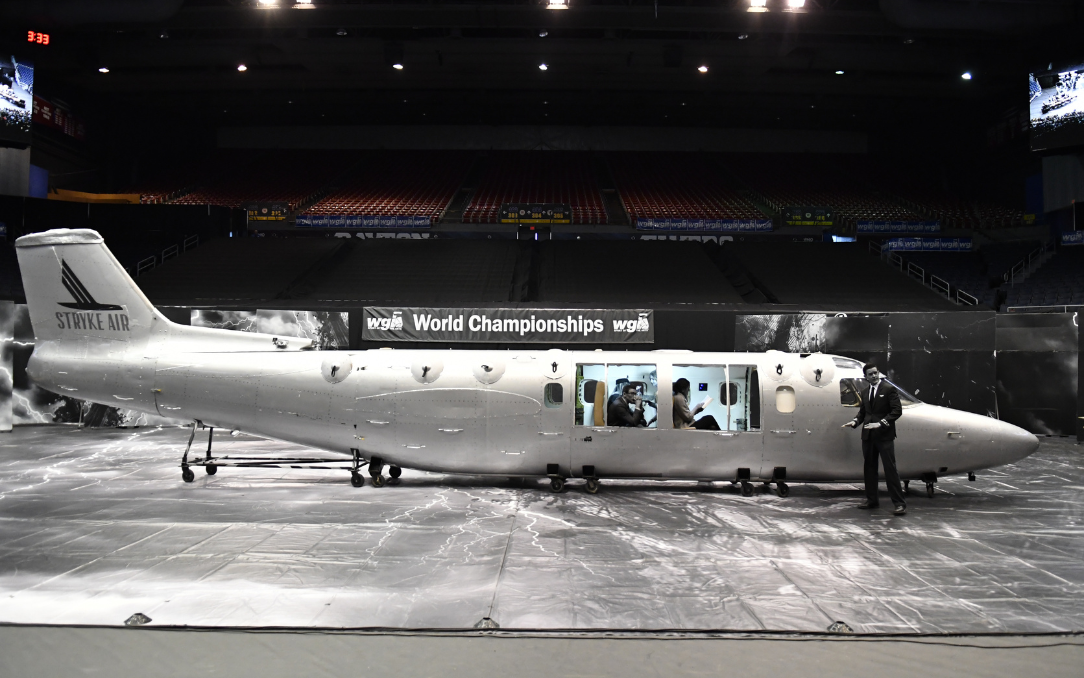 What were the original goals of the ensemble and how have those changed over the years?
Honestly, the original goal was to just provide an opportunity and have some fun and be as competitive as we could with what we had. Those first few years were mostly all high school students from the Palm Beach and Broward County areas who had never done anything like this in the past. When we first created STRYKE, there were six or seven high schools where students had nothing to offer in terms of winter programs. They saw us the year before with Olympic Heights HS and said "Oh, I want to do that." Once they realized we had created an independent program they could participate with, they came in. There was some education in the process, but that wasn't really our largest motivation or priority. In the beginning, it was simply "let's try and have some fun and do the best we can." Then as it evolved over the years, it became more of an educational type of environment, especially now more than ever. We now work hard towards creating a 'safe space', a place to have some fun, learn a lot of new skill sets (in both music and life).
That language has been floating around a lot as I speak to directors. Would you say y'all are dominant education or dominant competitive right now?
For the last ten years, I haven't really cared nearly as much about any placement. My whole thing is if we're educating and we're doing all the right things by the members and what their experience is, then that's what makes it worth it.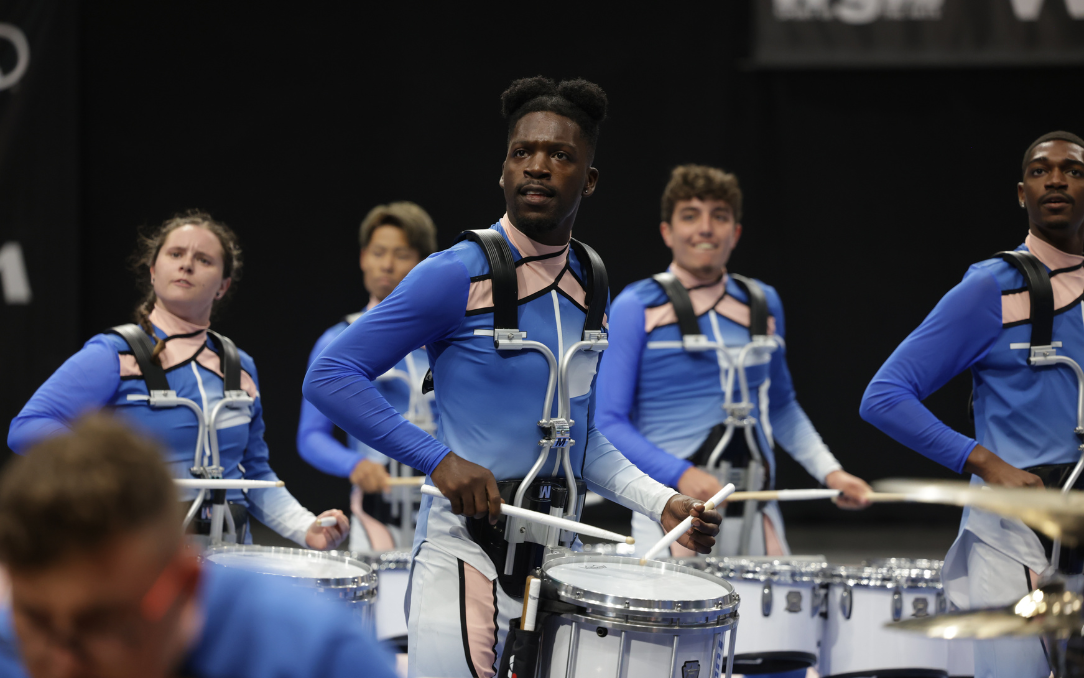 We've also been fortunate enough to get some strong membership for sure. Many of our members go on to march various DCI corps in the summer and return to us for the winter. Our philosophy is if we're doing what we should be doing well, then we're going to end up where we belong. We do our best to not talk about placements and that being the priority. Don't misunderstand that though…. ultimately it is a competitive venue, and we always want to do very well so it's not totally ignored.
That's smart. Because from an outsider's perspective, it looks like you all are trying to be competitive. You're on the cutting edge of design from what I can see.
Our big thing right now is we try to create what we call our own little family environment. Many members could go elsewhere but choose to stay and the dominant reason for that likely is the experience, the environment, or the culture. Not to mention the friends and relationships they've developed here they also strongly value too. Their experience of the culture is just different and better here in my opinion. Nothing is perfect but, in the end, you can see how close they all truly are.
Even with all of the age out stuff, some here are on their third or fourth go around with us before they age out. We've had many members stay as long as 8 seasons. We also acknowledge that Every member's experience is different and their choices may be as well. We will always consider our alumni as part of our extended family.
I know you have a lot of years and groups to choose from but if you had to pick a most difficult year, which would you say it is?
Honestly, this season, 2022. Coming out of the pandemic and all the obstacles we've had to overcome externally and internally were brutal. It was the hardest experience of my 25 years of participating in WGI. After that, I'd have to go with 2017 and 2018 as the next two most difficult. The logistics of all of that with the Percussion World group was a lot to say the least.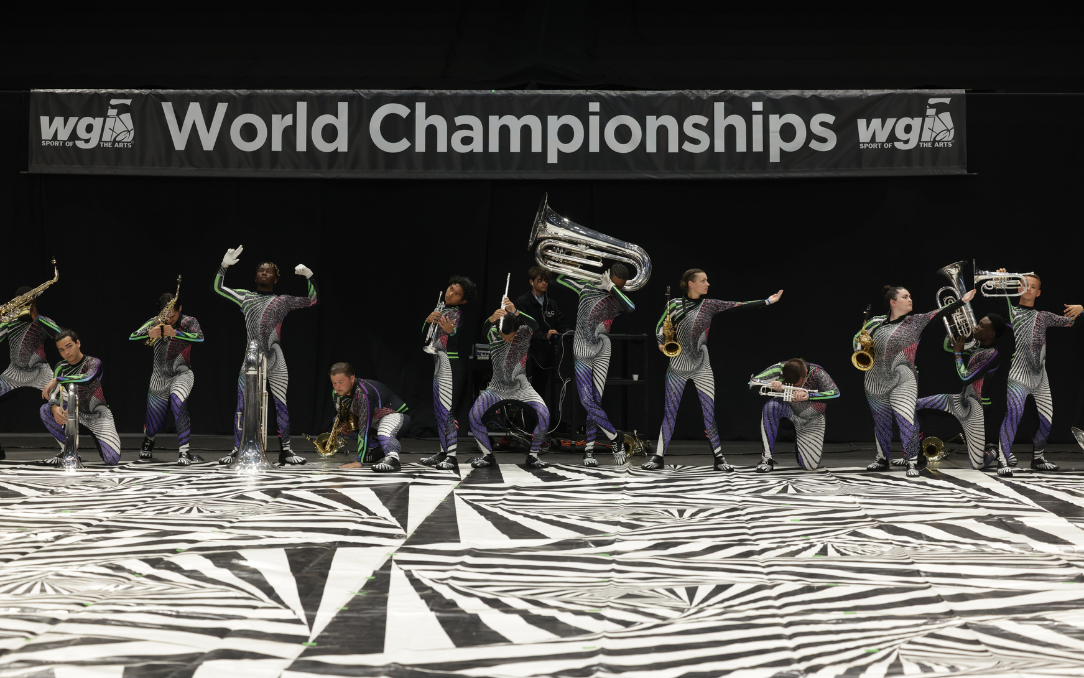 What do you think you all do different money wise than what other groups may not be doing?
The key here is to be ferociously responsible with our money because It's honestly not ours to be irresponsible with, it's the memberships'! They trust us implicitly so why mess that up? If there are extra funds available, we actually tend to "give it back" per se with providing the group(s) meals or extras for the entire group that weren't initially thought of in our original season financial plans, so we know it's being used wisely and not wasted. Although that could be a luxury, we tend to always break even or slightly behind because it's the nature of the beast of what we do.
There are always unplanned seasonal expenses that must be covered. Many of those shortfalls are covered by my wife & I personally (which over the years has depleted our savings for sure), or by generous parents or alumni who help by making some sort of donation. We've been fortunate that once in a while, we have alumni 'donate' a meal for the entire group for a specific event and that goes a long way to helping keep an ensemble solvent. We survive solely on membership fair share so if that falls short, we can get in some trouble, and it has happened a multitude of times no doubt. Strict financial decisions every day is what helps keep things moving along. Members need a clear understanding that their fair share is what it takes to keep the things they need in front of them.
I think staff people in a lot of areas don't get paid. It's most, if not all, volunteer work.
We're very much like that. When you walk into any STRYKE ensemble, you'll see that 90%+ of the staff & support team are alumni. And then there may be two or three critical people in the design phases that are part of that financial equation in exchange for their expertise. Within that group also, only one of them may get paid for their design while the others may get expenditure reimbursement for things like gas, meals, etc. I can assure you no one is "making money" doing this that's for sure! As previously mentioned, me and others near the 'top' are continually investing in the group(s) in some form or another repeatedly. Many parents and members don't seem to see that because it's unsaid, but I can assure you that it's happening.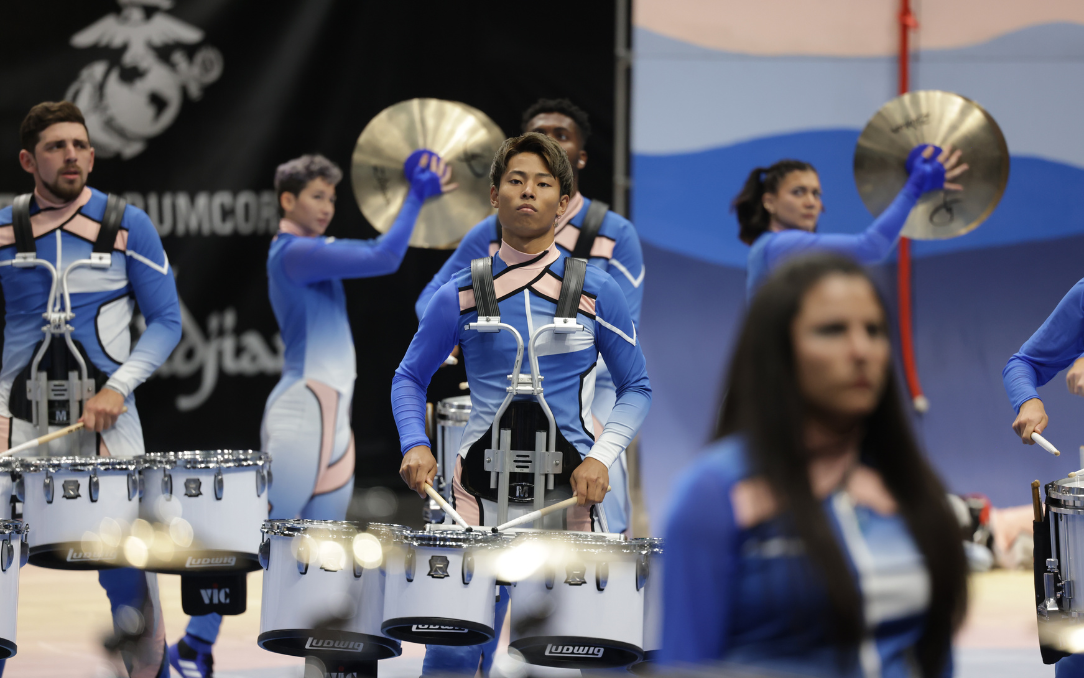 About the Author:
Jeffrey Peterson currently teaches English and music at Fugees Academy and previously taught at the University of West Georgia and Spelman College. He graduated from the University of West Georgia with a BA in English and the MFA program of Sarah Lawrence College in Bronxville, NY, with a degree in Writing. Jeffrey currently directs Q2, a PIO finalist from Atlanta, GA. From 2017-2018, he served as one of their bass techs and previously taught bass for Atlanta Quest in 2011, 2014, and 2015. Jeffrey performed with ALLIANCE DBC from 2005-2008 and 2010-2011, while also serving as Executive Director for the corps in 2015 and 2016.