From a Rockwood Winter Percussion Press Release.
Rockwood Winter Percussion, a new Percussion Independent A Class ensemble based out of the St. Louis area is excited to announce their 2021 program, "Ripple Effect."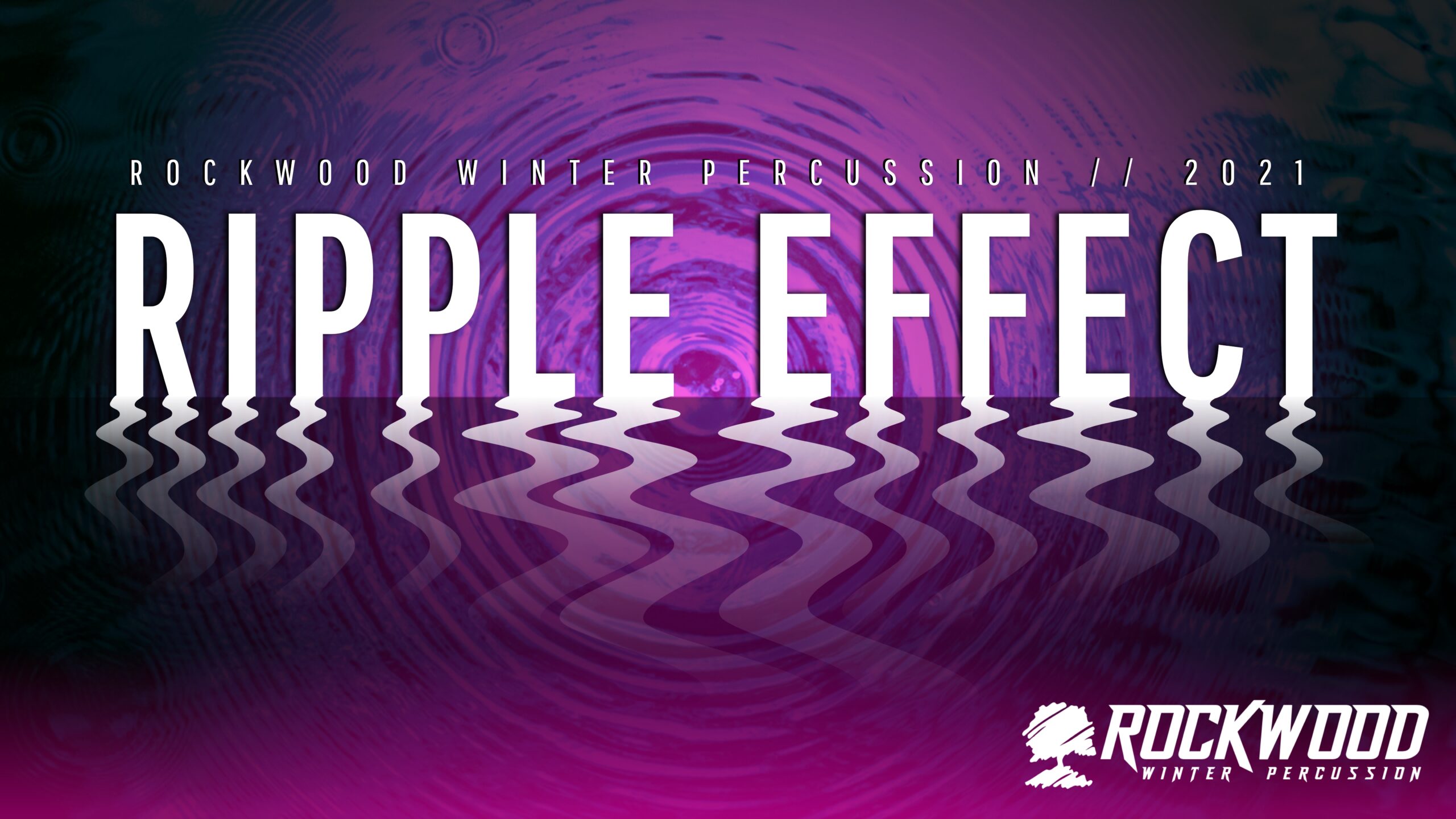 Containing original music by John Mapes and Ian Grom ("Box Six") and visual design by Steven Estudillo, "Ripple Effect" ripples through ideas sonically, harmonically, texturally, dynamically, motivically, and visually!
"A ripple is one of the clichés of marching band effects, but within that familiarity lies a great stone to drop into the design pool! The power of seeing what you hear will always be one of the strongest effects to engage an audience, and we plan on expanding that to its maximum! This is conceptual minimalism at its best, and we are very excited to bring a modern approach to this idea." – Box Six website
Rockwood Winter Percussion, comprised of high school students from within the Rockwood School District, will be competing in all four 2021 WGI Virtual Season Group Competitive preliminary rounds, as well as within the "Central States Performance Association" circuit, based in the St. Louis area. Be sure to catch Rockwood Winter Percussion in their inaugural season on FloMarching and on Instagram, @rockwoodwinterpercussion!