By Kathryn Hardison
The University of Dayton Arena kicked-off on Thursday with Scholastic Concert Open and World performances, followed by Scholastic and Independent World in the afternoon and evening. While other venues around the area hosted preliminary competitions for Scholastic and Independent groups, the UD Arena quickly came to life with excited performers, nervous educators, proud family members, and all other drumline enthusiasts.
For most, the WGI World Championships Competition is the leading event of the winter drumline season. Each individual comes to Dayton feeling a mixture of emotions; some competitors are excited, nervous, nostalgic, or have no idea what they're in store for. This year was Columbia High School's first visit to WGI World Championships, but they didn't come to perform, they simply came to watch. Morgan Peters, a senior from Columbia High School, explained, "It's our first year coming here and I'm excited to have two days off school. I'm just excited to be here and see other groups perform." Peters and her group also enjoyed visiting the expo tent for the first time and enjoyed the vast array of instruments and products that were on display.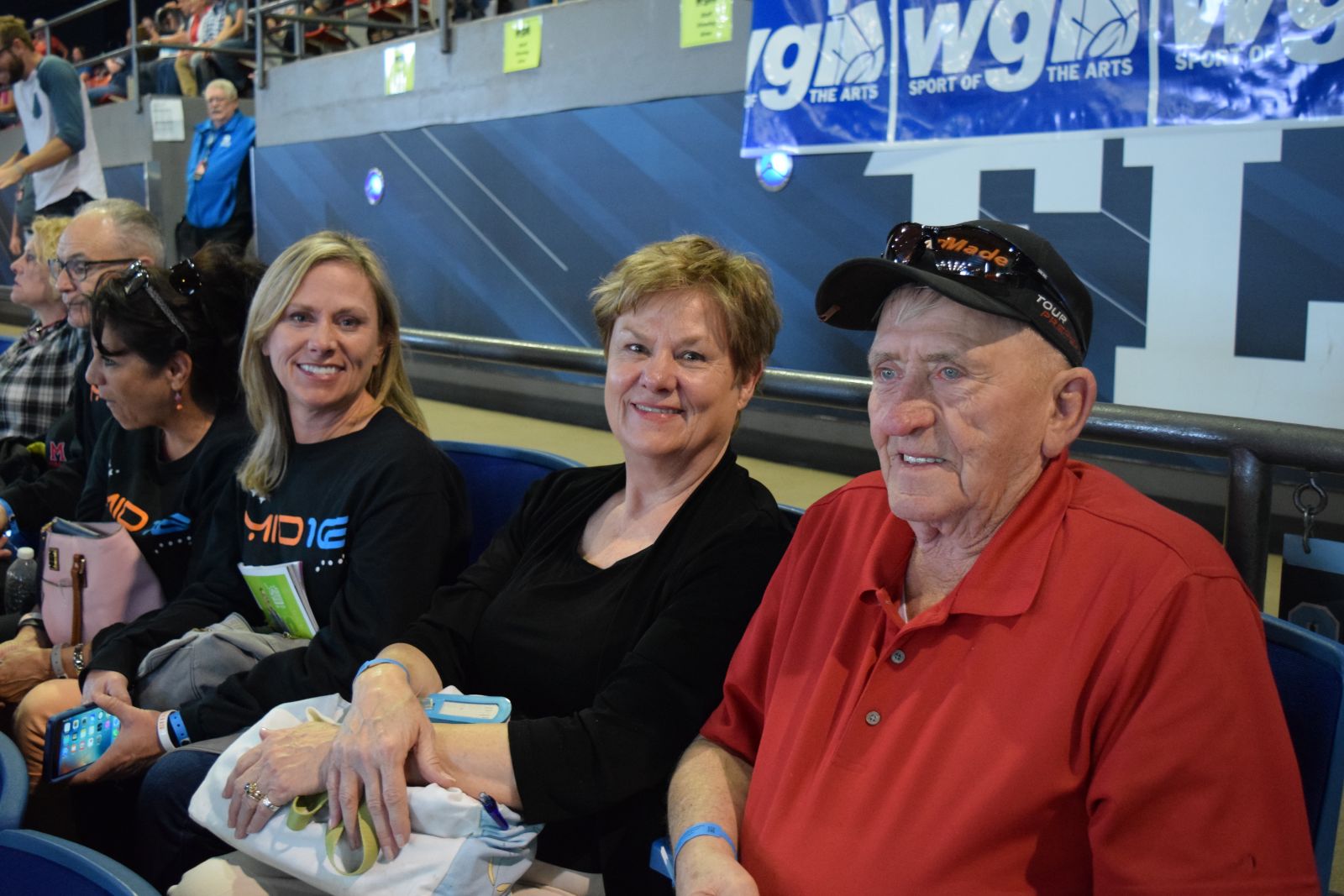 Some individuals enjoy watching other groups perform with additional intentions, such as competitive curiosity or to enjoy what similar ensembles have to offer. Maguire Dennison, a senior bell set performer from Corona del Sol High School, said, "I like seeing when a visual goes really well and everyone hits it at the same time. It's really satisfying." Another student from this Scholastic Concert Open group, Cameron Goldman, explained, "It's something else to be able to come here and experience this. It's incredible. Everyone here worked just as hard or harder than we did." Corona del Sol's members were delighted to be able to compete with other Scholastic Concert Open ensembles and to experience WGI's competition.
After a Scholastic World performance, senior marimba player Jared Spector described, "We spend hours and hours working on perfecting, like maybe one cool tambourine part, and then we get to these huge events and see these amazing ensembles. And it's a completely different thing because there are so many things going on visually, musically, and performance-wise, that is not normally seen in concert percussion or band." Spector competes with Pine Creek High School's Concert Open Ensemble, which differs from the additional percussion shows that competed at the UD Arena today. Though the way a Concert ensemble performs varies from a Percussion ensemble, these musicians practice and work just as hard. Spector continued, "Seeing all this talent together and all this hard work, you can see and appreciate everyone's efforts… and seeing all this talent together it puts it into perspective of what truly is the definition of each division, and not only that but our music and what's good, which is actually really cool."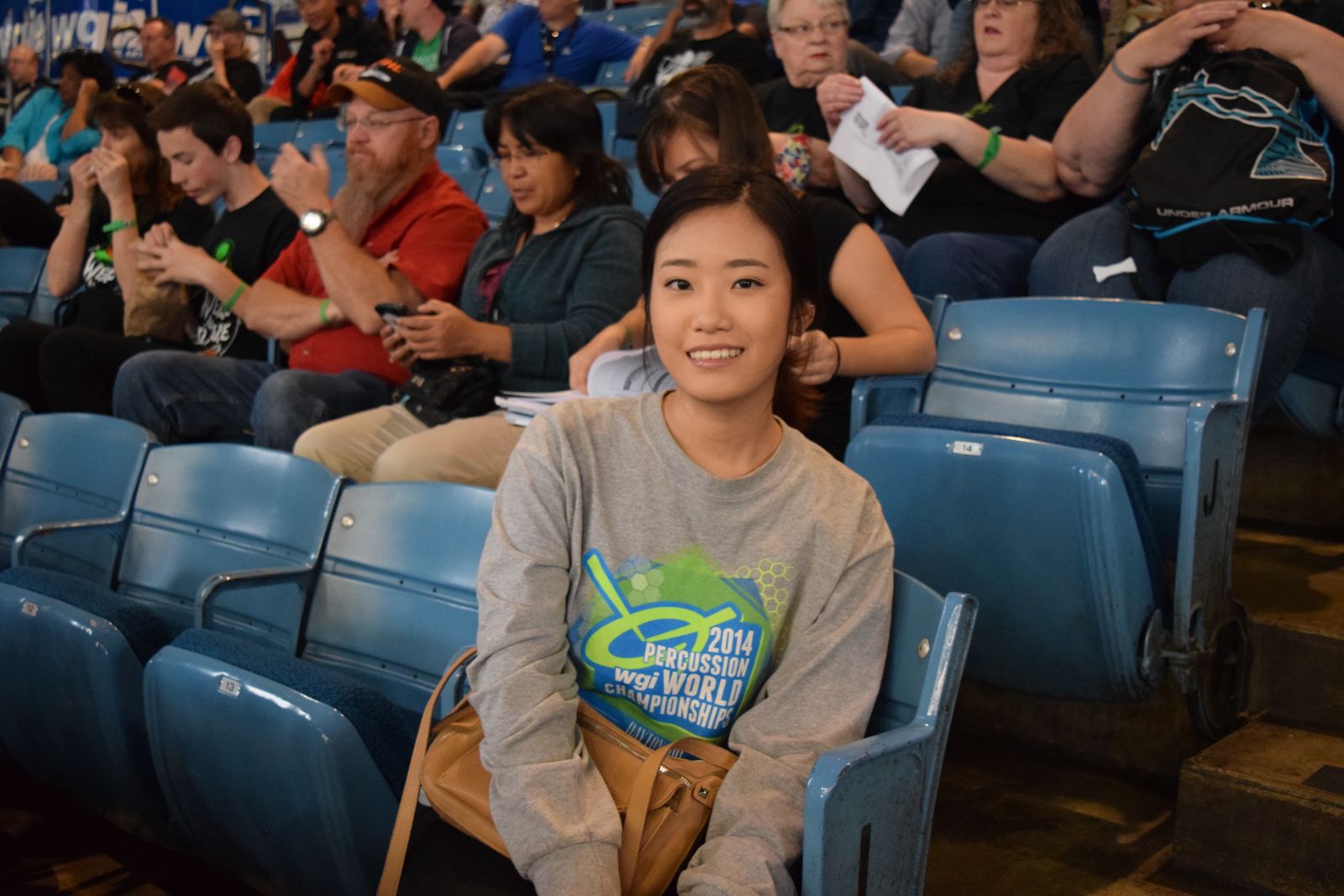 The UD Arena was not only filled with curious competitors, but also an intrigued audience of spectators. Many individuals came to support family members, or simply because the world of WGI had become an important part of their lives. The viewers were wowed and in awe of some of the talented groups' visual elements, complex compositions, the execution of each musician, and more. "I like the 'wow' factor," spectator Mary Jackson described. Jackson attended the Scholastic and Independent World performances to support her grandson, who performed with Milton High School. Jackson added, "It's impressive how much labor is put into it and how many volunteers do it for the love of the music." Another audience member was Eun Lee, a veteran WGI World Championship participant, who traveled from Missouri to experience the competition. Lee played the bass drum in Kickapoo High School's Indoor Percussion and fell in love with the sport of indoor drumline. Lee explained, "I came so that I could watch other groups perform and so that I could learn. And I can appreciate how they [the participants] work so hard." Lee hopes to return to the 2017 competition as well.
The various ensembles and supporters who filled the UD Arena for World Championships may have came to Dayton for different reasons, but were all connected by one similar thing: the Sport Of The Arts.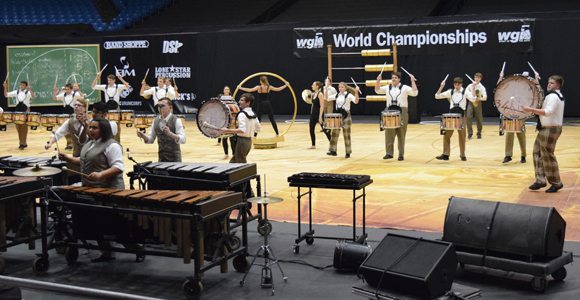 ---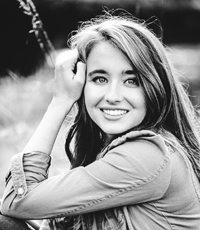 About the Author: Kathryn Hardison is a journalism student at the University of Missouri. Her focus is on convergence news reporting and she plans to earn a minor in politicalscience. Prior to college, Kathryn went to Kickapoo High School in Springfield, Missouri, where she found her love for marching the flute in the fall and playing the cymbals for the Kickapoo Indoor Drumline. During her four years in marching band, Kathryn competed with the Kickapoo Golden Arrow Marching Band, of which she later became the flute soloist and a junior and senior flute section leader. Kathryn's career in the Kickapoo Indoor Drumline included a promotion to Percussion Scholastic Open class and placing 8th in WGI World Championship Finals. After college, Kathryn hopes to become a foreign correspondent for the Middle East.