By Michael Reed
In 1993, WGI added a Percussion Division to the Championship weekend. Fast forward a quarter century and we are in the homestretch of the 25th season of percussive pageantry. As we anticipate new innovations that will continue to propel the activity, it is also worthy to celebrate those who paved the way for what indoor drumlines have become.
1995 Independent Division Champions Atlanta Rhythm Machine was one of those cornerstone lines. Prior to starting the group, Director Glen Carter had a successful history teaching with Spirit of Atlanta and Bluecoats Drum and Bugle Corps, and helped produce one of the nation's premier college lines at Jacksonville State University in Alabama. He also taught several leading high school lines in the Atlanta area.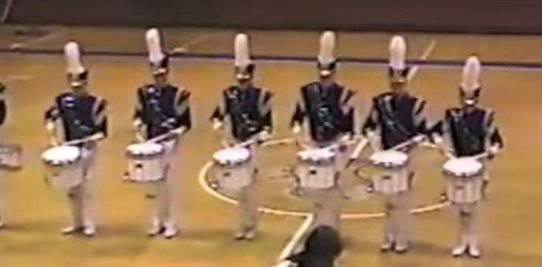 While percussion contests were new to WGI, that was not the case below the Mason-Dixon Line. Carter explains, "Indoor drumline competitions had been popular in the southeast, dating back to the early 1980s. It seemed like only a matter of time before something happened on a larger scale. WGI made it a reality. My high school groups had competed in local shows for years. I had experience, resources, and connections."
One of the key members of that Championship snare line was current instructor at Winston Churchill HS David Giddens. He performed with several ensembles that Carter taught. "I was a music major at Jacksonville State University. I had previously marched with Spirit of Atlanta (1991-93) and the Blue Knights (1994) drum and bugle corps."
David described how he was recruited. "Members were asked to perform with the group and were basically all former students or marching members of Spirit, University of Georgia, Jacksonville State, Georgia State or a few successful high school programs." Carter added, "I taught several of them how to hold drumsticks when they were little kids. Through word of mouth, we filled the empty spots."
Giddens talked about how the show was learned and the time commitment. "Music was mailed to us a few weeks before rehearsals began. We only rehearsed 2 full weekends and then a Tuesday public performance before we left for Dayton. Individuals prepared the music before the first weekend and we started putting the show on the floor the first night."
Carter elaborated on how this new venture handled logistical issues. "We borrowed equipment. Douglas County High School provided a practice facility and uniforms. Jacksonville State loaned us bass drums, and we borrowed from other schools. One of the parents loaned us a race car trailer to haul equipment. Membership fees were around $150, which covered equipment, staff, travel, and a hotel in Dayton."
He shared a few special memories from that Championship season. "Since we were so new and hadn't played together much, we didn't know more than a couple warm-up exercises. Warming up at Dayton was funny, everybody playing individually in the parking lot, then getting together to play the one or two exercises everyone knew.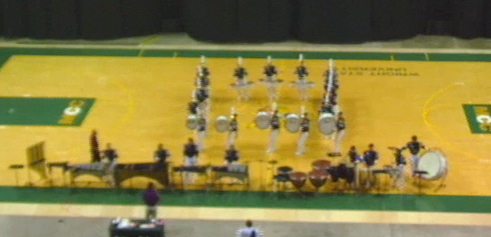 I remember when it was announced we had won finals. The trophy was a tenor drum. I climbed onto the bus afterwards wearing the drum on my head, which everyone thought was hilarious. One of the members asked if he could have the trophy. I said, 'Sure, why not?' I haven't seen it since. I still have the championship banner though."
Giddens also shared a few thoughts what stood out in his mind about that season. "Playing with some great players and watching the show come together in such a short time. Glen was a great teacher and planner so the show was very well organized in how it was taught and cleaned. I still use many of the things that we did in my teaching and planning for my groups."
One of the truths of life is all things must end. The ensemble became inactive after their second season in 1996. Glen explained, "Atlanta Rhythm Machine was always a two year project. I was finishing graduate school, about to get married and move the Maryland to support my wife's career, semi-retiring from marching percussion.
Now that my kids are older, I would like to teach a high school drumline if time allowed. Speaking of my kids… my son, Harrison, plays quads for Lambert High School in Forsyth County, Georgia. Lambert will compete at Dayton this year, and I'll be pushing equipment onto the floor along with the other parents."
Looking back at the line's legacy, Carter reflected on what he is most proud of. "People formed friendships that still exist today. Everyone shared a love for music, a kinship that helped people connect. I'm especially honored when I see Atlanta Rhythm Machine mentioned on someone's resume or when they put it on their list of accomplishments. I'm honored to have created something that had a positive impact on so many people."
---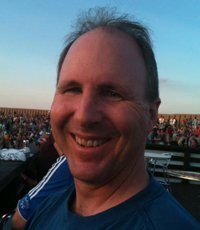 About the Author: Michael Reed provides online and print media content for WGI, Bands of America, and Drum Corps International. 2016 marks his fifteenth year of writing for WGI. He is an active music arranger, composer, and all-around avid pageantry fan. Michael was a member of the Cavaliers Drum and Bugle Corps and holds a bachelor's degree in music composition and music education from Ball State University. He currently works in the health care field and resides in Fishers, Indiana.