WGI Sport of the Arts created of a greater series of regional championship events providing expanded performance opportunities as well as added services for participating groups. The goal is to offer greater service and an elevated experience to nationally competitive color guards and percussion ensembles while allowing local groups to discover WGI in a unique and large-scale event.
Approaching each event as a "mini-world championship", groups can expect the same attention to detail that has made the Dayton events recognized as one of the best-managed marchaing arts events in the world. The second weekend of the 2013 Elite Events heads your way this weekend in Cincinnati, Ohio and Dallas, Texas! Get ready for the Mid-East and Southwestern Color Guard Championships!
March 16-17 Mid East Color Guard Championship: Cincinnati, Ohio
The Cintas Center located on the grounds of Xavier University in Cincinnati, Ohio. The 10,250-seat arena is the setting for numerous concerts, commencements, trade shows and entertainment events and recently saw a multi-million dollar technology upgrade during the summer of 2010. The Kohlhepp Auxiliary Gym, located in the arena itself, provides an additional full-size gymnasium for warm ups only a few feet from the competition floor.
Check out Mid East Color Guard Championship Facebook Event to see who is attending.
Find schedules and more info here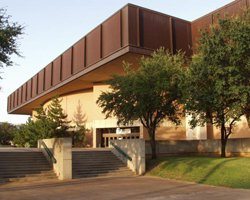 March 16-17 Southwestern Color Guard Championship: Dallas, Texas
Recognized as one of the finest college basketball facilities in the nation, the Super Pit is home to both the University of North Texas men's and women's basketball teams. Built in 1973, the coliseum is designed for multipurpose use and is frequently the setting for concerts and theater stage productions as well as athletic events. Does that say "Sport of the Arts," or what?
Check out Southwestern Color Guard Championship Facebook Event to see who is attending.