By Jeffrey Peterson:
In an interview with the director of Music City Mystique, Josh Nelson breaks down some of the group's history and offers advice on ways to survive and thrive in the ever-evolving indoor percussion activity.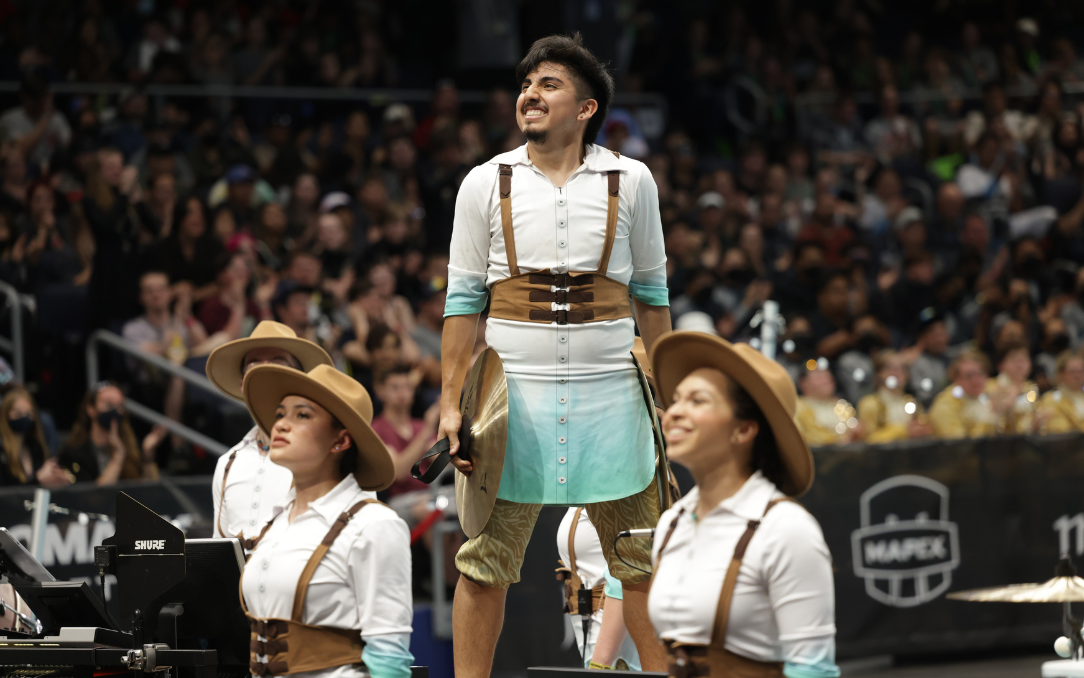 What was the reason for starting Mystique in the very, very beginning?
So, Don Click and Chris Finen, two of our founders, heard word about an independent drumline competition in the fall of 1994. This turned out to be WGI. They expressed some interest in it and they were both teaching local schools in the area. Don's group had a good pit and Chris's group had a good battery, so they were just going to combine them and go like that. After they joined, news spread quickly by word of mouth, and they ended up with some older kids. I think they had one age out the very first year, but everyone just wanted to compete and be a part of something new. From there, that aspiration grew into dreams of bringing out a drum corps and winter guard, but the primary focus was always ensuring the drumline's success.
It sounds like it was almost entirely curiosity.
Yeah, I mean at that point, there had only been one year of indoor drumline. The very first year of WGI percussion was 1993, but that was all scholastic groups. In 1994 they brought out the independent groups; Blue Knights won that very first year. It took a leap of faith and just jumping into it head on.
I guess you spoke to this already, but what would you say the original goals were for the group and how have they changed through the years?
In terms of original goals, we just wanted to be a quality group and there were some younger and newer staff that were ready to make their mark on the activity. As far as how that's changed, there hasn't been much in terms of personal goals. The standard was always really high as far as what they expected out of themselves and others as members. We had to grow into the competitive scene as the number of independent groups grew, but now it's insane how many independent world groups there are. In the beginning, there was only the independent and scholastic class.
That was one of the main reasons I wanted to create the article. I was going back and looking at numbers. You guys just celebrated your 25th anniversary, but in that same amount of time, we've lost over 50 groups.
Yeah, I think it's bizarre man. We've been lucky. We've had two directors. Don was director for the first 12 years and I kind of split it with him that 12th year. And then I've been director 17 years now.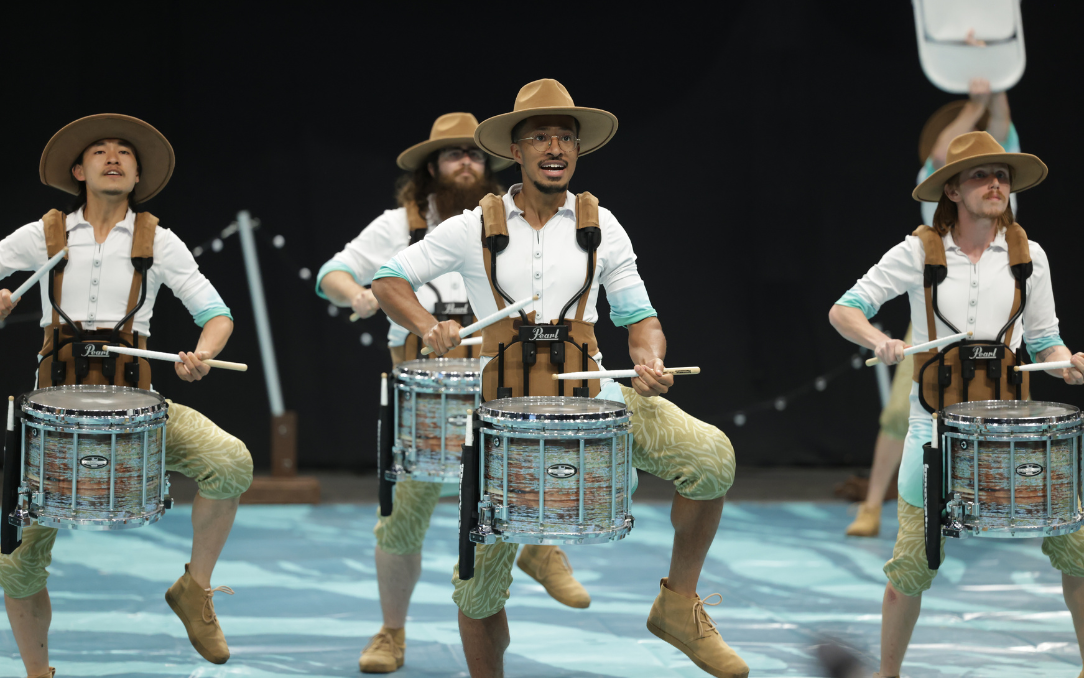 So what year was the most difficult for you all, and how did you overcome it?
Yeah, you know, I think early on, we struggled to find a home. I think we've been days, if not hours away from folding the organization before, just because we had nowhere to exist. I think any independent group is going to have that same kind of story through time. The ones that are successful are the ones that can figure it out. And not always because you're skilled at it, but just because some things come your way, whether it be your relationships, and people you know. We had some serious troubles in 2002 as far as finding a place and this lasted into the 2005 season, where we just about had to fold up shop. We've been able to stabilize ourselves over time, and we've always lived by any means necessary. We didn't necessarily have money for the next season always in queue as much as we'd like, so we had to learn how to do a lot of fundraising.
Just being in Nashville has been super helpful for getting production stuff with different country groups. We've done a lot of really cool performances, but one thing that is consistent with our group is luck. We've been able to create and provide the stability that people come back for. Whether that's longevity of the membership or staff. Of course, we turn over as people move on with life. It's a young person's thing because of the time commitment involved and just the grind of the activity, but we've had some consistent things like having two directors; That's continuity. We've also had the same battery and visual designer for 20 years, and much like him, I've kind of grown up in this.
There are countless people that have been with the group for many years. The guy who drives our truck has been with us for 20 years. To be able to say that…this man is amazing. He should have his own day of celebration. He had a kid in the group, but his last time marching was in 2005. That's continuity, and some things are just getting the right people at the right time. Every year is different so you have to recalibrate based on who you have and what your needs are. That's just the experience or having done it enough times that you're able to identify your needs and can learn and predict them for future seasons. Having the kids or members within the group feel comfortable enough to give you feedback is super valuable even if it may not seem like it would be.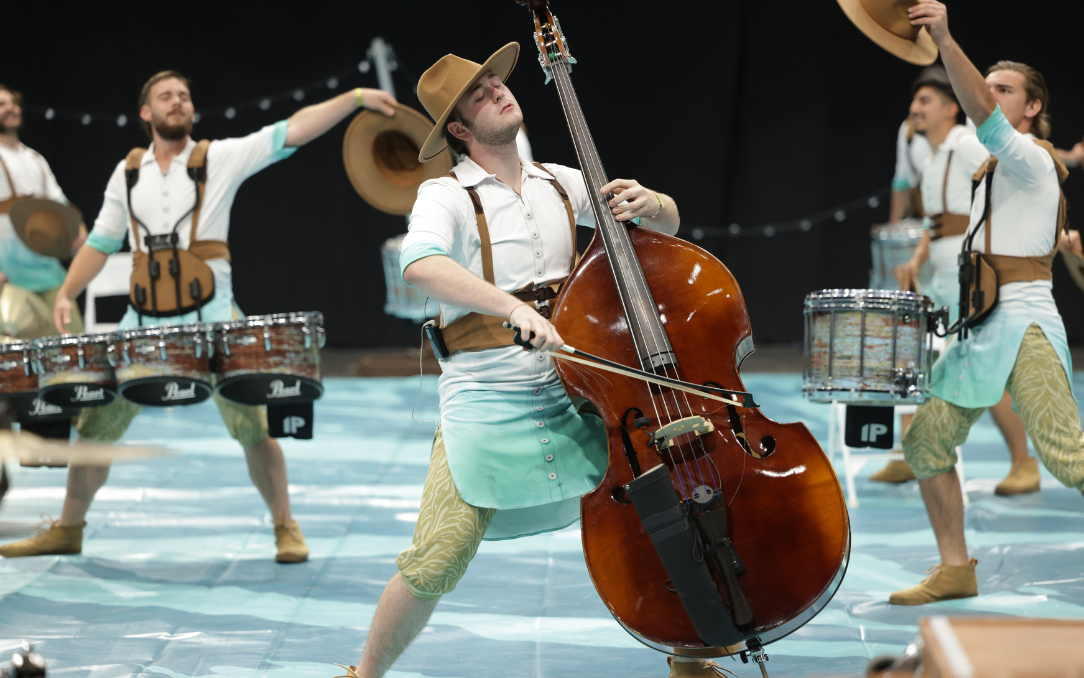 If you had to put it into a sentence or two, and you kind of have already, why do you think Mystique thrives? Or does it merely survive?
I feel very fortunate that we have been able to be successful for as long as we have and it's not something we take for granted. We know that nothing is guaranteed. You'd like to pat yourself on the back after winning, but for us it's always about "the next thing." What's the next thing while staying true to ourselves? I can't undervalue the continuity of the staff and having long term higher up staff and tech staff. It takes a village. We would not be who we are without all our people who can lend their expertise to this system. Most of the staff even aged out in the group. I think there's only one or two that aren't and that doesn't work for everybody, but for us it has been something great. It's just continuity of the faces and the people that make it a little bit easier to exist.
It sounds like a blend of being humble and flexible, plus the experience on the ground from having done it.
Yeah, it takes a lot of self-actualization and realizing your strengths and weaknesses as an organization. As soon as you start patting yourself on the back, you get run over by the car behind you. We've done some things well, but the things we don't do right we try to address as best we can.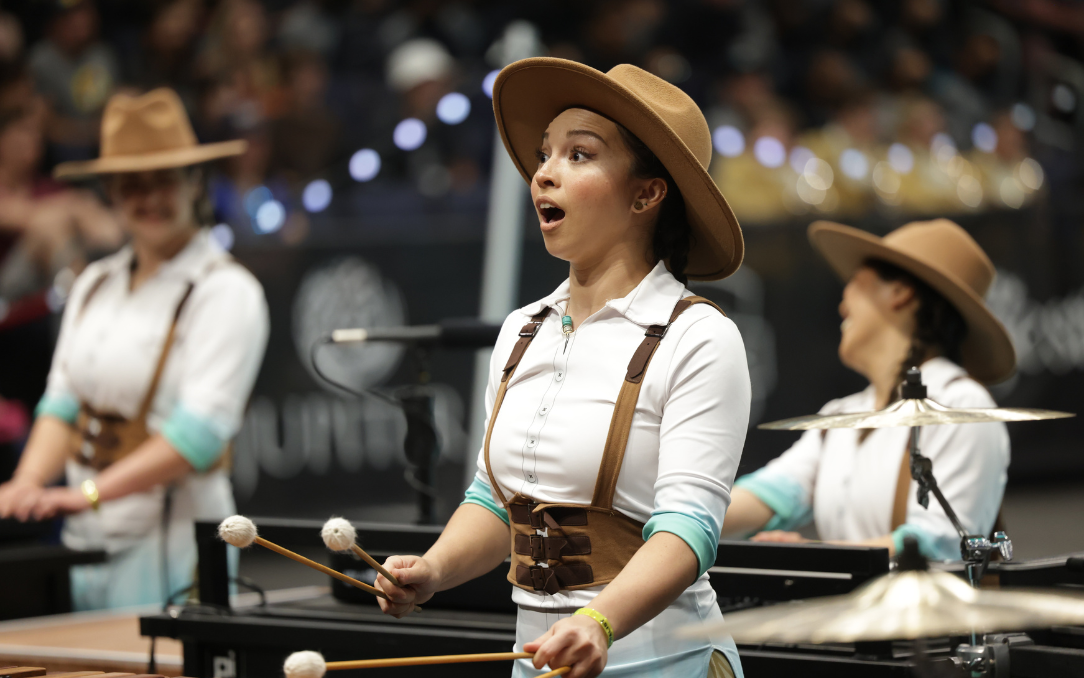 Last question is if you had to give advice to another ensemble on how to stay active, what would you say?
I think having a team that understands the needs of the group and provides a solid foundation of education is so important. Having people that are able to kind of doing everything you need to do is critical. We can't be who we are if our truck isn't there and having that guy that will be there for us to make it happen. The kids don't see that. And that's the thing, the truck shows up before they get there, and it leaves after they leave. It takes a full team, and you need a lot of people kind of directing traffic as well as you can.
For a new director or a new ensemble, it's nice to be able to call and ask questions to somebody who's done it before. I think having some kind of mentor or anybody that can give you some advice is good to have on speed dial. I think it's more difficult to get an ensemble started in today's day and age because there's a lot of things we have to do to ensure the kids are safe and well accounted for.
The last thing is to manage your money. Seriously. That's one of the hardest things people don't understand. Manage money and give your kids a good experience and don't worry about anything else. Unfortunately, you've got to make some mistakes or get to know somebody that already knows. We've learned so much over time and sometimes realized "Oh, we've been doing this wrong for a long time." Ignorance isn't acceptable, but it's just part of the game. You have to accept it and say I can't make this mistake again.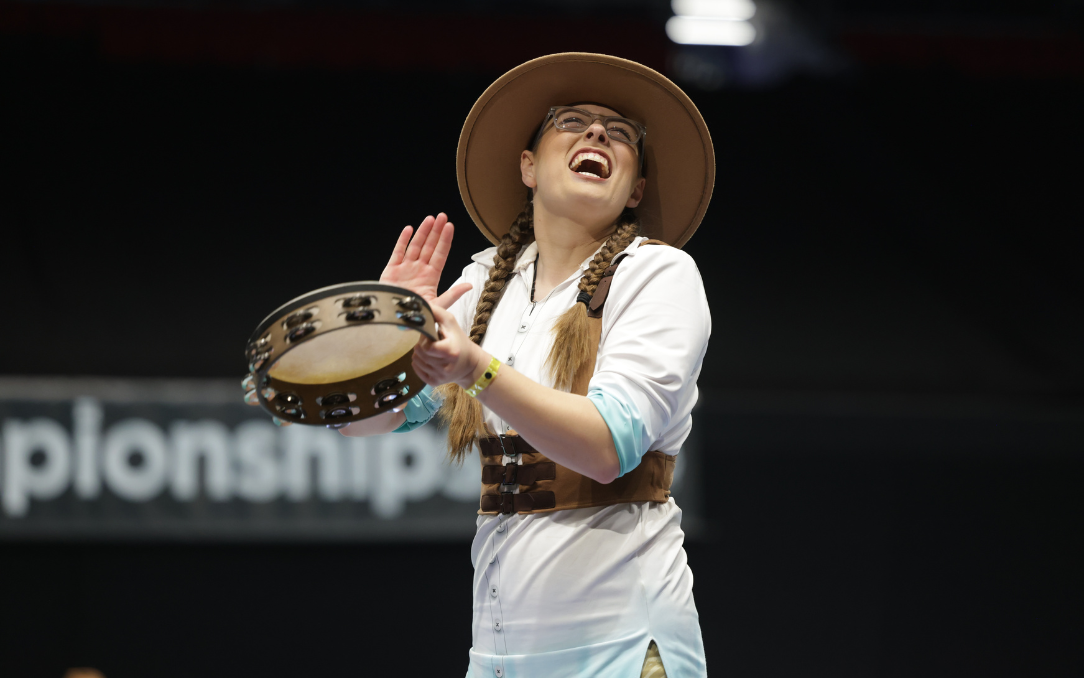 About the Author:
Jeffrey Peterson currently teaches English and music at Fugees Academy and previously taught at the University of West Georgia and Spelman College. He graduated from the University of West Georgia with a BA in English and the MFA program of Sarah Lawrence College in Bronxville, NY, with a degree in Writing. Jeffrey currently directs Q2, a PIO finalist from Atlanta, GA. From 2017-2018, he served as one of their bass techs and previously taught bass for Atlanta Quest in 2011, 2014, and 2015. Jeffrey performed with ALLIANCE DBC from 2005-2008 and 2010-2011, while also serving as Executive Director for the corps in 2015 and 2016.