From a JCS Meridian Press Release
The JCS- Meridian Winter guard proudly presents its 2022 show entitled: "The Blueprint" .
Taking its inspiration from a Martin Luther King Speech given in October of 1967, this speech was given directly to middle school students in a Philadelphia Junior high school. Dr. King, famous for many speeches and acts of inspiration, takes the opportunity in this speech to talk directly to these students and, in turn, gives very personal advice to the young people of then and today. Dr. King, speaks directly to teens and how they can have a plan or a "blueprint" to achieve excellence at a very critical stage in their lives.
This year's show mixes this moving speech with the beautiful music of George Gershwin to create a production that we are proud of and looking forward to everyone seeing this year.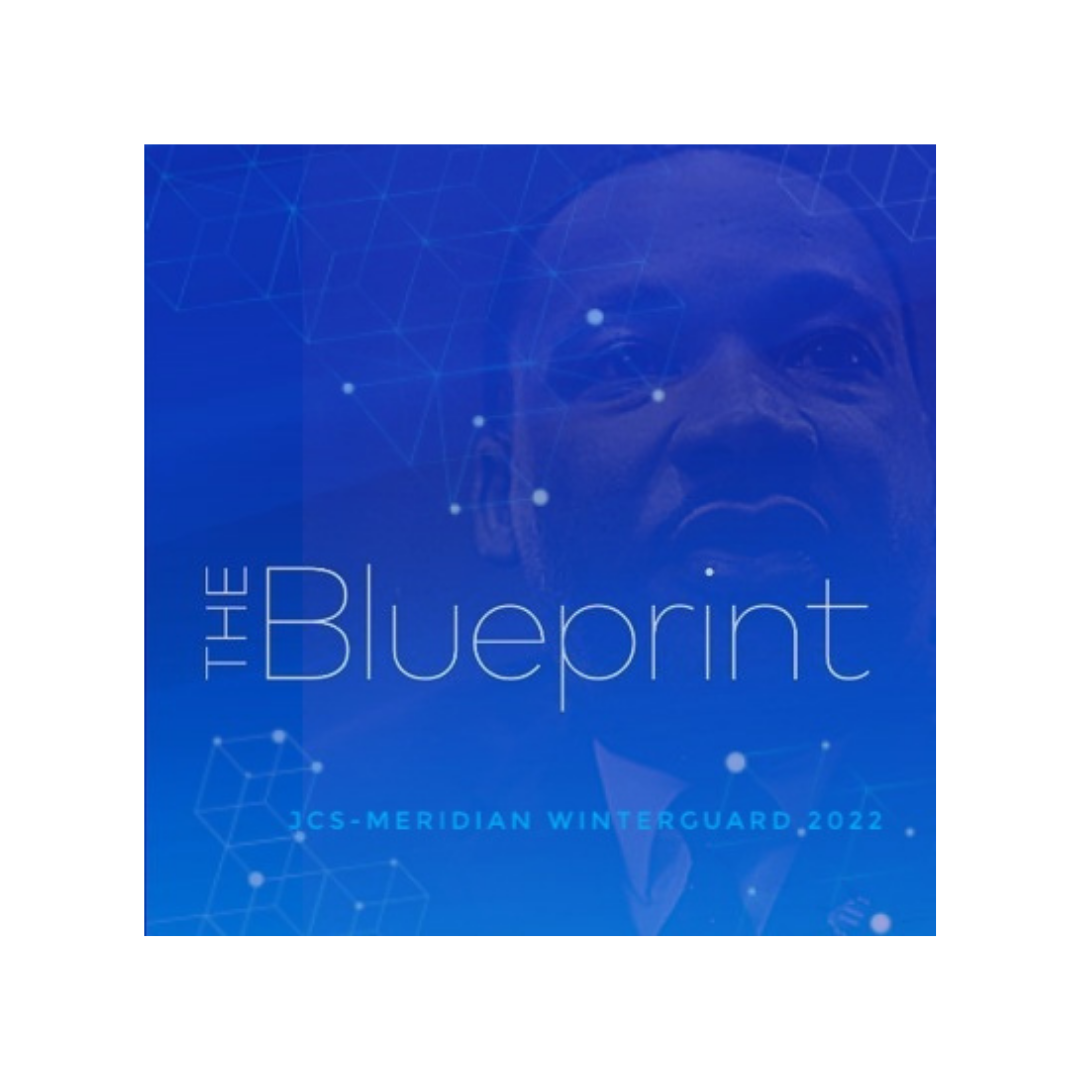 The JCS-Meridian Winterguard is the outgrowth of students who were former members of the Red Oak Juniors winterguard, which competed in last year's virtual season with WGI. Meridian has also expanded its program to now include student enrollment through high school.
Meridian, continues to grow and looks forward to the opportunities which this season has to offer. Meridian will be competing in the Virtual division this season with Winterguard International along with competing in Tristate Winterguard Circuit in Independent Regional A. JCS-Meridian is under the direction of Adam Miller and Angela Miller.