By Emily Pleasant
The 2018 WGI season marks the 10th anniversary of Imbue. Based out of Modesto, California, Imbue competes in WGI's Independent World class. Under the direction of Shavon Garcia, Imbue has grown into a successful competitor in the world of color guard.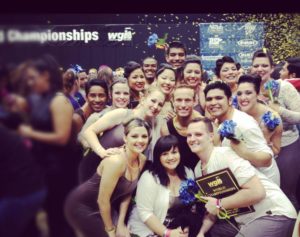 In the fall of 2008, Shavon wanted to bring together a team that had a passion for performing. Members initially came from all over California and nearby states. Current members reside all over the western United States, anywhere from southern California to Las Vegas, driving anywhere from 2-8 hours every weekend for rehearsal. In their inaugural season, Shavon led her team to WGI World Championships, but fell short of Finals by just 4 tenths of a point. They wouldn't reach Finals until 2012, and in 2014, they took home the bronze medal in the Independent World class. They have been a top 6 Independent World competitor ever since.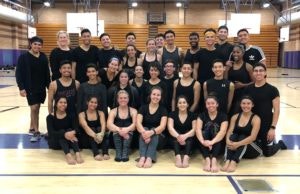 This year's show is titled "Beyond Words" and has deep meaning behind it. Their music choices, "Endless" and "Yellow Moon" by Luca D'Alberto, bring a modern classical feel, but also an abstract concept to the show. Shavon believes communication, whether verbal or non verbal, creates a connection between us. Throughout our lives we build strong relationships that go beyond words, and this is what Shavon calls the "art of connection; it's all about what got you here."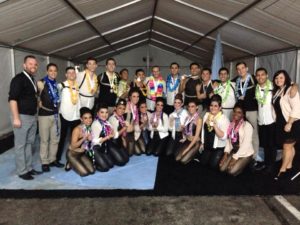 Shavon is motivated to grow Imbue for years to come. She doesn't plan to walk away anytime soon; she refers to Imbue as her "labor of love." She has built a strong community and a few members from the inaugural season are part of her staff now. This creates a great connection between alumni and new members. Being "homegrown" is the building block of Imbue. Shavon says that teaching her performers and sharing something with them is what she loves the most. Seeing those breakthrough moments lets her know that she has connected with them as their teacher, and then builds them to become amazing performers.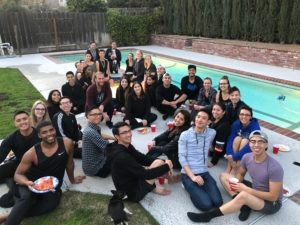 To celebrate their 10th anniversary, Imbue held a get together. It was a small, intimate gathering which included current members and alumni. Sharing stories and memories of years gone by let the current members connect with alumni on a different level. Watching past shows together inspired the current members while the alumni and staff reminisced about the good ole days. Imbue will continue to build strong team connections for the next ten years, and years to come.
Imbue shows us that dedication and hard work can take you to high places, but it also shows us that watching your dreams become a reality is the highest place of all.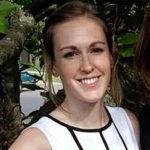 About the Author: Emily Pleasant is studying digital marketing & business management to hopefully one day own her own digital marketing agency. She will graduate from Sinclair Community College in May 2018. Emily graduated from Miamisburg High School in 2009, where she spun with Miamisburg Color Guard for 3 years. She is excited to be back in the world of WGI & excited to share all the experiences this season will bring.