By: Jeffrey Peterson
How We Thrived: Advice from WGI's Longest Continuously Active Ensembles
RCC history began soon after the first year of the indoor percussion division in WGI. Below is an interview between WGI feature writer Jeffrey Peterson and Music Coordinator and RCC staff member, Brian Dinkel.
Brian Dinkel (Music Coordinator, Front Ensemble Arranger & Manager) – RCC Indoor Percussion
Top 5 Finishes (2002 – 2019, 2022)
Championship Years: 2002, 2005, 2007, 2012, 2015, 2018
Can you tell me, what was the why or the catalyst for starting RCC ?
I believe it was around the late 1990s, early 2000s, they started taking the marching band drumline indoors and first competing locally. And then 2002 was the very first time they took things on a national road trip for the full WGI experience. So originally, it was to create a program that filled the place in the activity in Southern California that Fantasia represented, but in the percussion division. The west coast indoor activity was in a fledgling state toward the independent groups and there wasn't anyone really setting the tone nationally like there is now. So yeah, I think the aspiration was just to fill that void and devote the resources and energy towards doing what they'd already been doing on the color guard side.
So would you say the original goal was just to start an ensemble or were there some other markers they were trying to hit?
I think the marching band had the percussion and color guard programs as a year-round feeder for the marching program. I think since then, RCC Indoor Percussion has evolved well beyond that. The marching band program at RCC has a very regional pull. It consists of students from RCC but also other local colleges. In the last decade, however, it has significantly increased its pool. We have people moving out from all over the country to be a part of this group and travel with everyone. It's pretty common that I'll have people come out from the Midwest, from the East Coast, and audition. I'll ask them "Ok, what's the plan?" and they'll have a fully sketched-out plan of how they're going to get out here and why they're going to do it.
What would you say your goals are now, assuming that they've changed?
I think with any of the independent groups, there are competitive goals, but I think there's also a holistic goal of how we want to operate the program and what we want to do. It comes down to the world-class idea of our goal and setting new standards with everything we do. It comes down to the member experience and what they're getting from the day-to-day rehearsal experience, the product that's being created for them, the logistics that get them down the road, and the care that goes into crafting all of that. With a lot of the groups you're probably interviewing, we're all trying to do this better than it has ever been done, and continually finding new ways to do it better than it's been done previously. It's a product of the generation of people who started out in the activity. There are a lot of predecessors whose groups preceded the activity in its current state. Many of the current generation of people who are setting the tone are the people who got their start in the early 2000s, around the inception of the modern form of this activity. That's a big part of it.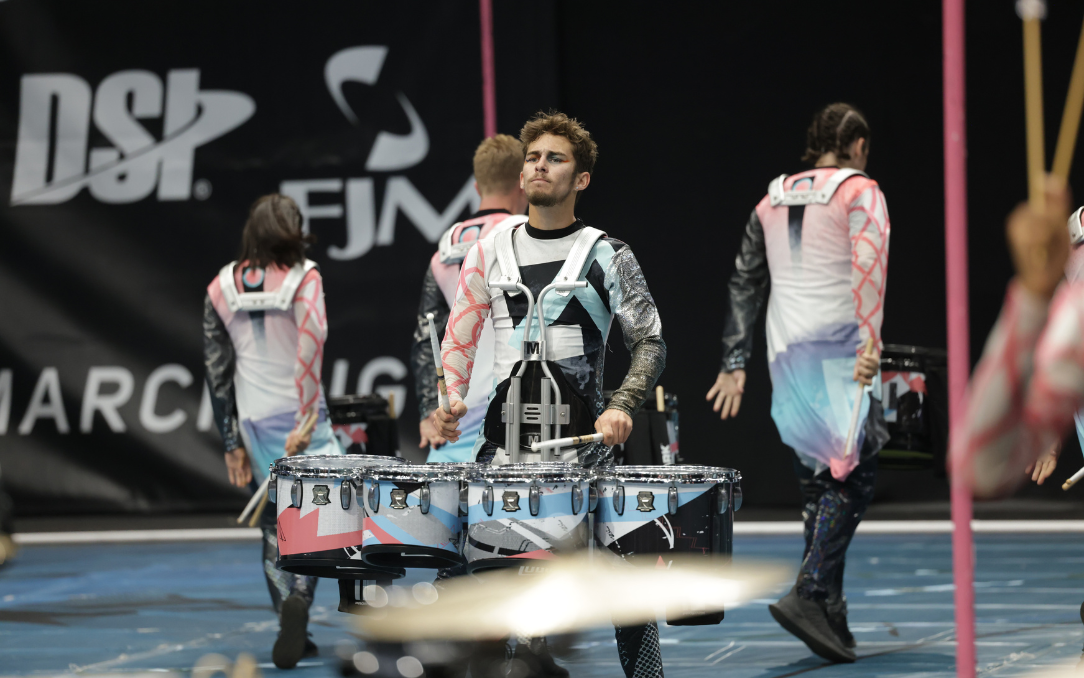 Can you explain the hardest year you've had with RCC? This can be finances, membership, or something geographic, however big or small.
It sounds like a first-world problem that it's hard for me to figure out a year that's been particularly difficult. Our problems in the last two years are not unique to us. That's stuff that everyone's gone through. As far as the way our organization has been run and the logistics behind it, if there's a rough experience happening behind the scenes, it rarely, if ever, makes its way to the member experience. We've had some years where we've had some difficult circumstances occur at the very end. One of those years was 2016 when we had an equipment failure in our semi-finals performance in the setup with our electronics. That led to a huge penalty, and resulted in us skimming into finals in a much lower spot than we were prior to that performance. That was a difficult ending for us because the hard work of the performers and staff fell victim to the logistics and nature of such a production. If something goes wrong, the troubleshooting windows are tight. So, I think that we're fortunate our problem ended up being a bad competitive experience due to equipment malfunction. But there are lessons to be taken from that and our operation functions a lot differently because of what we learned that year.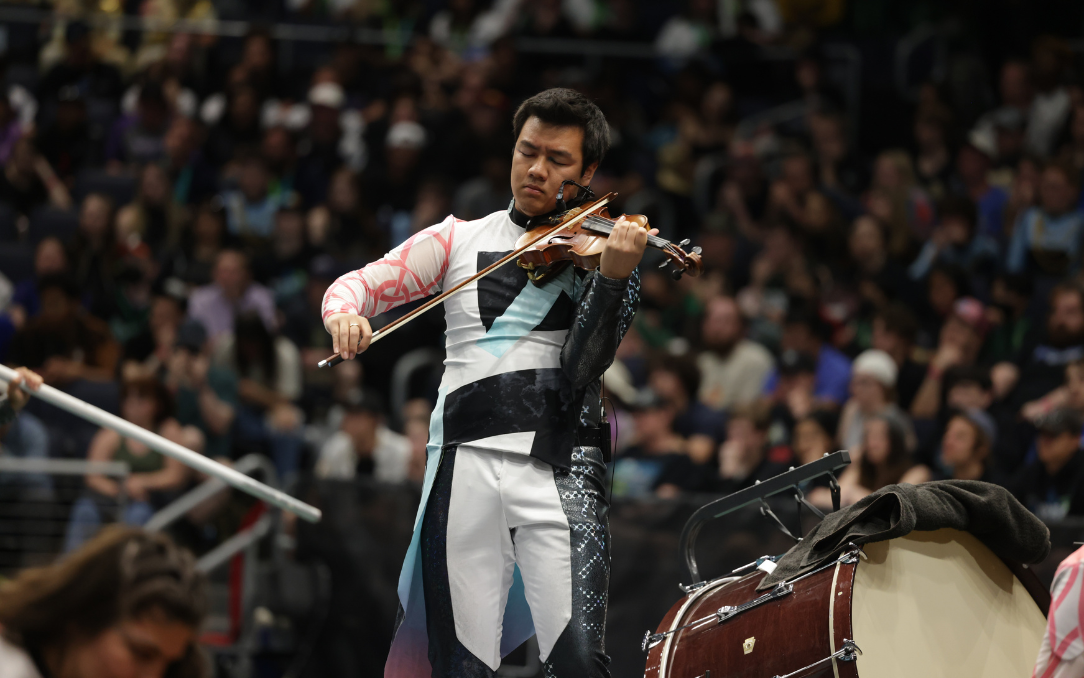 Why do you think RCC continues to thrive year after year?
One of the primary answers to that question is just the consistency of the people. When I look at the staff, the people who teach the group, and the designers of the show, it's almost all alumni. The teaching staff has been together for several years, over a decade in many cases. Many of us marched together and taught together at other places, so there's a lot of overlap. It creates a kind of a family atmosphere where the alumni network of people who've been in the RCC organization overlaps heavily with the Blue Devils. That's a fortunate part of our existence and a fortunate part of our relationship. Another reason why we thrive and why we don't merely survive is we're lucky to benefit from two organizations that are under the umbrella of Riverside City College. They've been extremely supportive of the ensemble and the activity. It's not just a thing that happens at the school. It's a college class, so everyone who's a member of the group is a registered, enrolled student at the college. They're receiving credit for it. It's actually a winter and a spring class that everyone takes. We have a building on campus, we have a dedicated court where we can rehearse, and we get access to gyms and facilities on campus. We're really fortunate to have that and the complete support of James, the band director. In 2015, RCC Indoor Percussion came under the umbrella of BDPA, so then we attach ourselves to an even larger ship. Coming under the umbrella of BDPA has given us a lot of leverage in our relationships with companies that supply us with our equipment and products. We're lucky with our endorsements. The alignment between the Blue Devils and RCC creates a lot of opportunities for RCC that might not have been there before. So I think the continuity of the people and the staff that have been involved and the larger organizations that we're jointly affiliated with give us a really stable foundation to continue building on.
And finally, what advice would you give to other ensembles looking to last as long as you all have? This could be somebody that's in their first year or entering year 10.
There are multiple groups who have survived the test of time and there are groups that come and go, but it all relates back to simply treating the members the way you'd want to be treated holistically. Running a world-class organization starts from the ground up. It begins with booking facilities to set up the member experience. You want to build an alumni network and proliferate your area with people who have been a part of your organization and bring their students to it. It all comes back to treating people the right way and doing things the right way; leaving facilities in good shape and treating the organization well. For RCC, we have a really similar routine we've been doing in Dayton for about 16 years now. We stay at the same places, we rehearse at the same schools, we go to the same hotels. If we trashed those places and didn't treat people well, I think those doors would have been closed for us a long time ago. We take every avenue as an opportunity to do things the right way, set the example, and establish that world-class mentality. Everyone goes through variables and everyone's going to go through those difficulties, but when you create this foundation, you're almost making a karma deposit into this global fund. Adjustments are different and people change from time to time, so I think when you have this culture that you've created, it's a lot easier to sustain.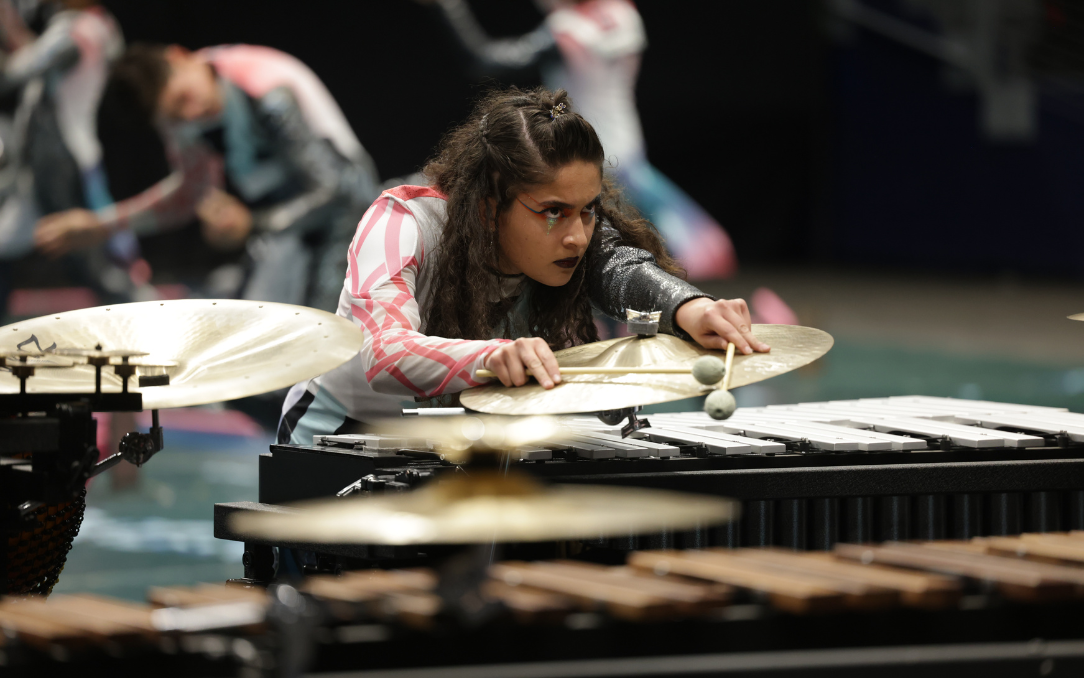 About the Author:
Jeffrey Peterson currently teaches English and music at Fugees Academy and previously taught at the University of West Georgia and Spelman College. He graduated from the University of West Georgia with a BA in English and the MFA program of Sarah Lawrence College in Bronxville, NY, with a degree in Writing. Jeffrey currently directs Q2, a PIO finalist from Atlanta, GA. From 2017-2018, he served as one of their bass techs and previously taught bass for Atlanta Quest in 2011, 2014, and 2015. Jeffrey performed with ALLIANCE DBC from 2005-2008 and 2010-2011, while also serving as Executive Director for the corps in 2015 and 2016.