By Michael Reed
After over a quarter century of devotion to the organization, Tom Beresford has been elected to the 2018 Class of the WGI Hall of Fame. Tom has done it all in the pageantry realm. He was an accomplished instructor and designer, working with the Sunrisers and Bridgemen Drum and Bugle Corps in addition to a number of bands on the east coast.
Beresford provided valuable feedback to numerous units as a Contest Judge for the All Eastern, National, Mid-Atlantic and East Coast Judging Associations, and continues to adjudicate across the United States. Tom has also been a member of the Board of Directors of The Cadets Drum and Bugle Corps and Youth Education in the Arts.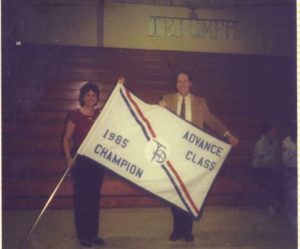 Within WGI, Tom has held about every behind the scenes role except shooting off the confetti cannon after the Finale retreat, and he may have even done that a time or two. His positions have included Regional Director, Contest Administrator for Regionals and World Championships, serving on the WGI Strategic Planning Committee, Site Management Committee, and the Steering Committee for the initial two years of the WGI Winds program.
Fellow Hall of Famers have the utmost respect for Tom's years of service and personal character. Dale Powers writes of Beresford, "Tom is respectful, cooperative and always willing to go the extra mile and looks for no credit or acknowledgement for his efforts. He is a wonderful ambassador and is always supportive of every member, director, and staff member."
George Lindstrom echoed those sentiments. "For those who know Tom and have watched him work, his attention to detail is always evident. His first priority is to help insure that the unit instructors, parents, and members have the best possible experience while at WGI. He is not as visible as the instructors, designers, or unit members at a show, but no less important to the competition success."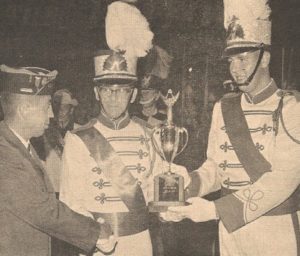 According to WGI Judge Ken Giese, "Tom has proven himself time and time again as a reliable, compassionate, and enthusiastic advocate for the color guard activity. He consistently puts himself in positions to assist and advance the experience for the performers. I believe Tom Beresford is one of the finest examples of a person who lives his life to make the performer's dreams come true."
It isn't just WGI personnel who appreciate Tom's efforts. Virginia Kraft, Director at South Brunswick HS in New Jersey, stated, "In the many years I have worked with Tom I have always found him to be committed to the task, thorough in his preparation and follow-up and often the voice of calm reason when all else is chaos."
Beresford may not seek the spotlight, but his infectious enthusiasm, constant desire to elevate the WGI experience for performers and staff, and wisdom gained through decades of work make him an obvious choice for this honor. Tom's devotion, not just to WGI but to the pageantry arts in general, is something WGI staff, Directors, performers, and fans can celebrate together.
WGI congratulates Class of 2018 WGI Hall of Fame inductee Tom Beresford.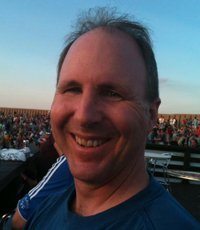 About the Author: Michael Reed provides online and print media content for WGI, Bands of America, and Drum Corps International. 2017 marks his sixteenth year of writing for WGI. He is an active music arranger, composer, and all-around avid pageantry fan. Michael was a member of the Cavaliers Drum and Bugle Corps and holds a bachelor's degree in music composition and music education from Ball State University. He currently works in the health care field and resides in Fishers, Indiana.