By Jack WIlliams
After a making a brand name change from the Madison Scouts Drum and Bugle Corps Association to Forward Performing Arts last year, the Wisconsin based group has continued to make strides forward in establishing Fleurish Winds, a winds based group out of northwestern Wisconsin.
"We knew that we wanted to launch a WGI winds group," Forward Performing Arts Director Dann Petersen said. "We were kind of looking for the right market and we wanted to do that in Wisconsin. There's a little bit of a gap in terms of WGI representation throughout the state and we have some great people on board that we knew we could put a successful program in place."
In staying with the ideals of "forward progression," the FPA has made this group co-ed unlike their main stake the Madison Scouts Drum and Bugle Corps, which has held the title of a "male only" corps for over 75 years.
"Part of looking to expand our mission is being able to offer an educational experience to more students and keeping that selection to males only doesn't really achieve that," Petersen said. "There are some historical reasons why the drum corps itself is all male, but we made the decision from day one that this was going to be a co-ed group."
Not only has this decision to become a co-ed group gained attention from WGI on a national stage, but has also gained the attention of students looking to become involved in a group in the northwestern Wisconsin area.
"We've traveled throughout the state to the marching band competitions," Petersen said. "We also had a group up in 'Youth in Music' which is a marching band event over in the Twin Cities. We were telling people about Fleurish at those events. At this time, we're working hard to transition those interested folks into actual applications."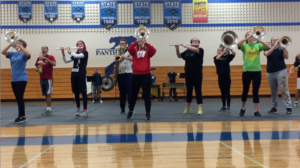 Staff familiarity of the area has helped as well. Director Adam Bassak also holds the director position at Baldwin-Woodville High School, which acts as Fleurish's home facility. Not only is Bassak accustomed to the area, but he has had past success at Baldwin as well. Bassak has led the Baldwin "Marching Blackhawks" to four state championships and the indoor drumline to two appearances at the WGI World Championships.
"I shared with Adam our vision to start a winter group because I got word that he was interested in doing the same," Petersen said. "He shared that he was interested, and so that was really where the conversation started and took off. Adam's knowledge of the area and particularly his students at his school is just kind of a perfect fit for what we're trying to launch."
While Fleurish looks to stay competitive in the WGI Winds division, the group looks to implement a shared philosophy of leadership that goes beyond music.
"Our philosophy, first and foremost, is to use this as an opportunity to educate students, not just about music and the marching arts, although that's incredibly important for us, but really about leadership, building confidence, and social skills." Petersen said. "We want to make this an experience that benefits the students well after they're done with Fleurish."
According to Petersen this philosophy will be a major attraction for those interested in the program. Not only will this implemented philosophy teach lessons to those involved, but will prove to be successful in performance as well.
"We believe if we're offering that kind of experience, that's a place students want to go and they want to put in more of themselves," Petersen said. "If you've got a recipe where kids are really driven to be great at something, to me, that's integral to achieving success down the road competitively."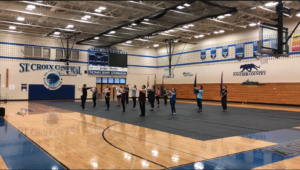 This philosophy of "leadership and performance" has not only been implemented by the staff at Fluerish, but has been seen around the marching arts world. Petersen and company are looking to become part of this movement and success.
"I see this becoming something that staff and the directors across the country really believe in," Petersen said. "They give so much of themselves to their students. I think that's one of most beautiful things about DCI and WGI. Just the fact that people give so much from the heart just because they want to create a special experience for the students."
With a common shared philosophy in mind, Fluerish is looking forward to their first season as a group. While the group knows their first year may be a difficult one, starting off, they believe they have the guidance and mindset to go far.
"I'm excited to see where the group's going to go this season," Petersen said. "Year one of any group is the absolute hardest year, but you learn a lot and I'm confident we have the right staff on board. We're great problem solvers and I know we're going to deliver a valuable experience, so whatever it is, it's going to be something to build our future."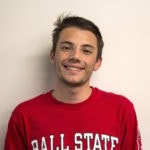 About the Author: Jack Williams is a student at Ball State University majoring in Journalism. At school, Jack works for the Ball State Daily News as a sports reporter and plays Alto Saxophone in the school's marching band, "The Pride of Mid-America."