From a Fayetteville HS Varsity Press Release.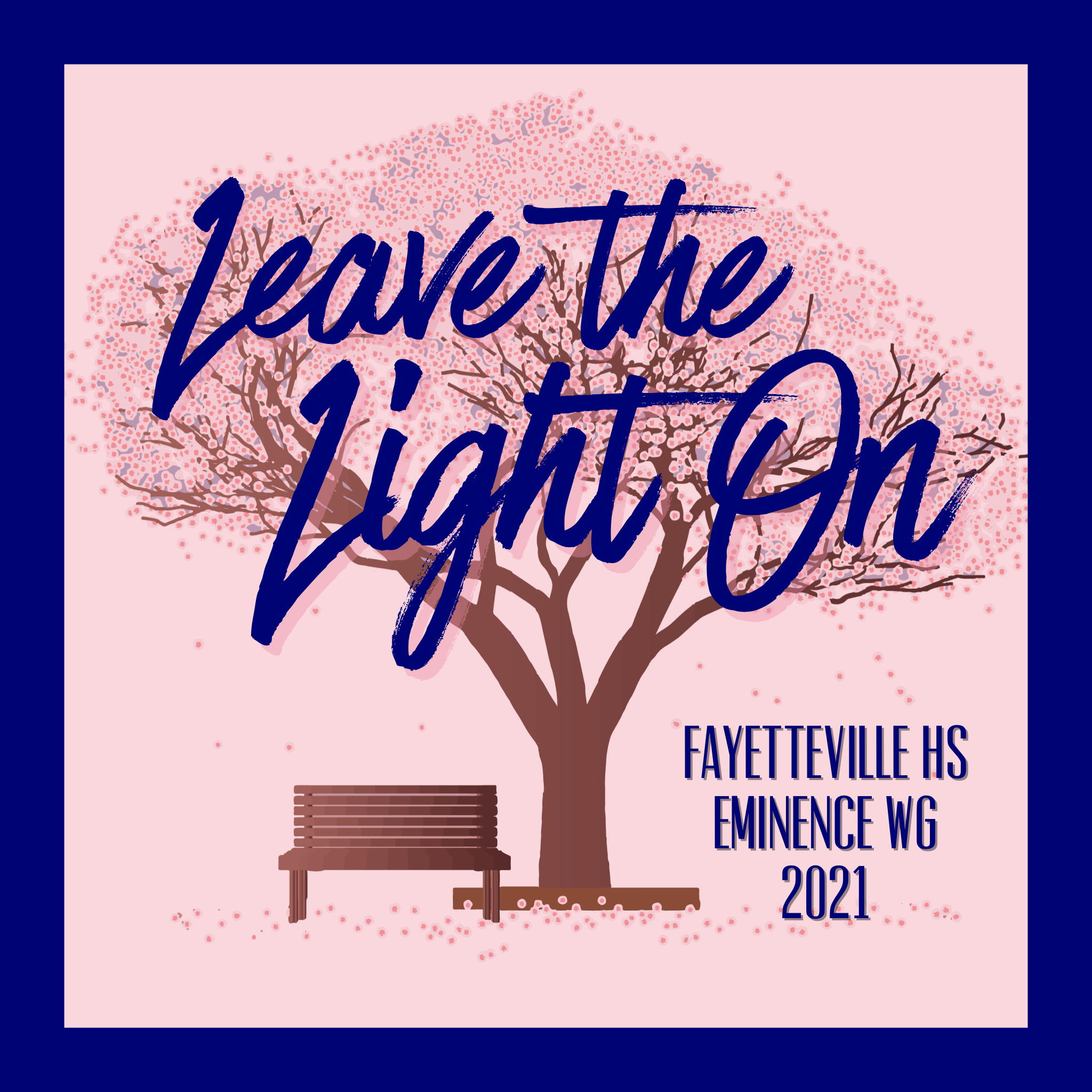 The Fayetteville High School Varsity Winter Guard is proud to present our 2021 program, "Leave the Light On." Performed to Keelan Donovan's "Mother's Smile," the 12 members of the FHS Varsity Guard, including seven senior members, explore how it feels to look back at childhood memories, leave home and venture out into the world, and what it means to always be able to return to the places that shape us, and the people we love.
With costumes designed by Autumn Pappan of Black and Pink Designs, flags by American Band Accessories, and a set complete with a blossoming cherry tree built by the ever-supportive FHS Guard Parents and the FHS Theatre department, "Leave the Light On" will offer a nostalgia that will have you coming back to watch over and over again.
"Goodbye old home, won't you leave the light on?"
The FHS Varsity Guard will perform in all four rounds of WGI's Virtual Preliminary competitions, as well as the Mid-Continent Color Guard Association's Virtual Season as the Fayetteville HS Eminence Winter Guard.
The Fayetteville HS Winter Guards are under the direction of Trey Antonetti, Chrystal O'Boyle, and Betsy O'Connor. The Fayetteville Band faculty is led by Mr. Brett Lawson and includes William VanDelinder, Michael Post, Caleb Pond, Matt Brusca, and Michael Cotten. Special thanks to the FHS Guard Parents, the FHS Band Boosters, and the FHS Administration, including principal Dr. Jay Dostal.
For more information on the Fayetteville guard program, visit www.fayettevilleguard.org or follow us on Instagram @fayettevilleguard