By Emily Ward:
Every show performed at the 2023 WGI World Championships had a unique theme aimed to please the crowd and judges alike. One team from a high school in Georgia, however, decided to make their performance very meaningful to those both inside and outside of the marching arts community.

Creekview High School's 2023 show was created to honor the mother of program director Cyndi Church and her journey battling Alzheimer's.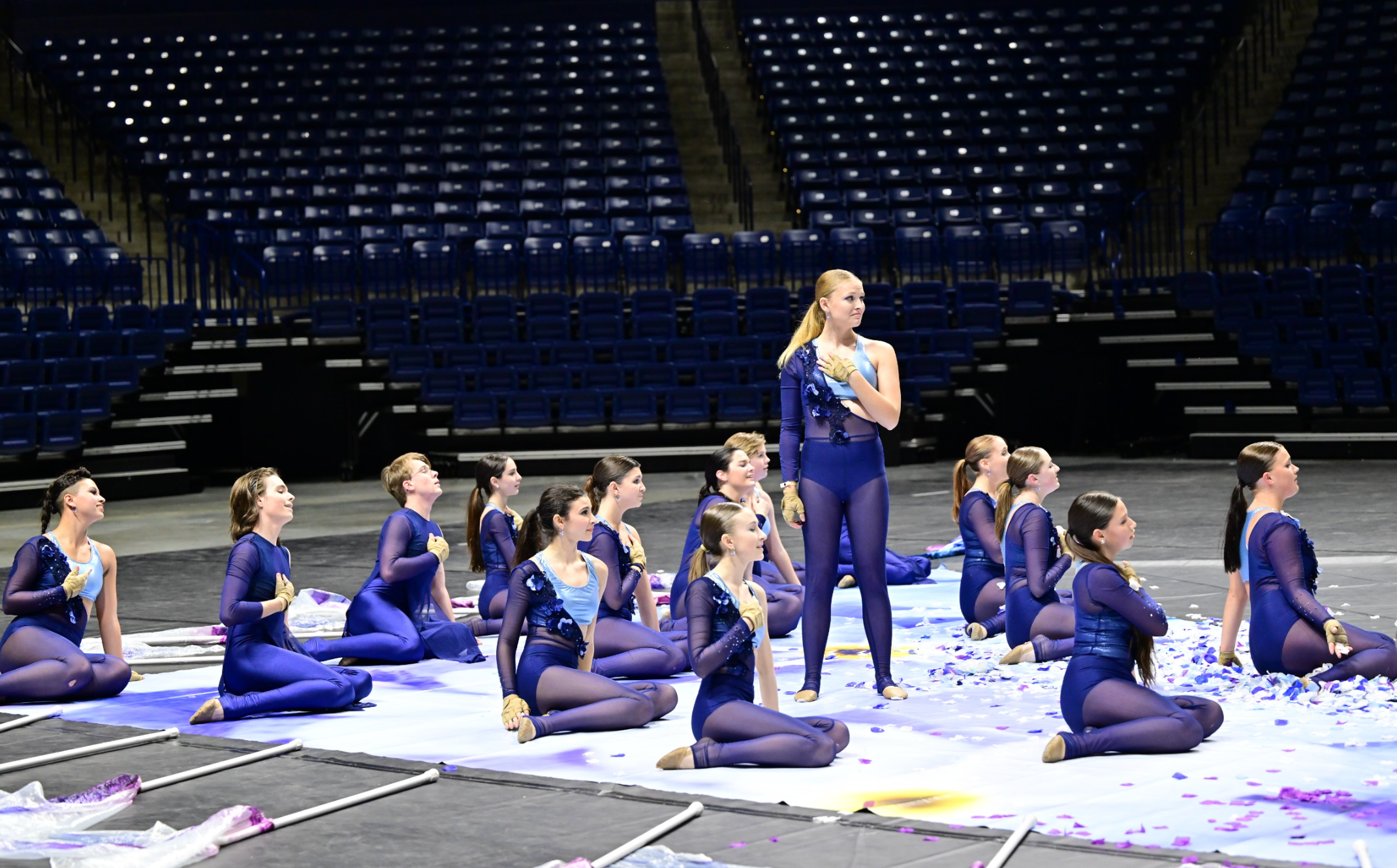 Church said the staff wanted to create a piece that was not overly sad but rather shared how memories are never truly lost.
"Those around the person carry those memories with them because they were shared moments," Church said. "The love of who we do life with can be the strength to carry those memories forward."
The program then decided to take their show one step further and fundraise for the Alzheimer's Association to help find a cure for the disease.
At each competition the team went to, performers got ready extra early so that during breaks in the day's competition schedule, each member could go into the audience, find someone to sit down with, and tell them about their show and how they were raising money to help fund Alzheimer's research.
The Alzheimer's Association even provided the team with QR codes to hand out at the competitions so that people could easily donate.
By the end of the season, the team was able to raise over $7,000. This made them the fifth highest donors at their "Walk for a Cure," an annual fundraising and awareness event held by the Alzheimer's Association.
"Fundraising for the Alzheimer's Association was definitely something quite special," said Church.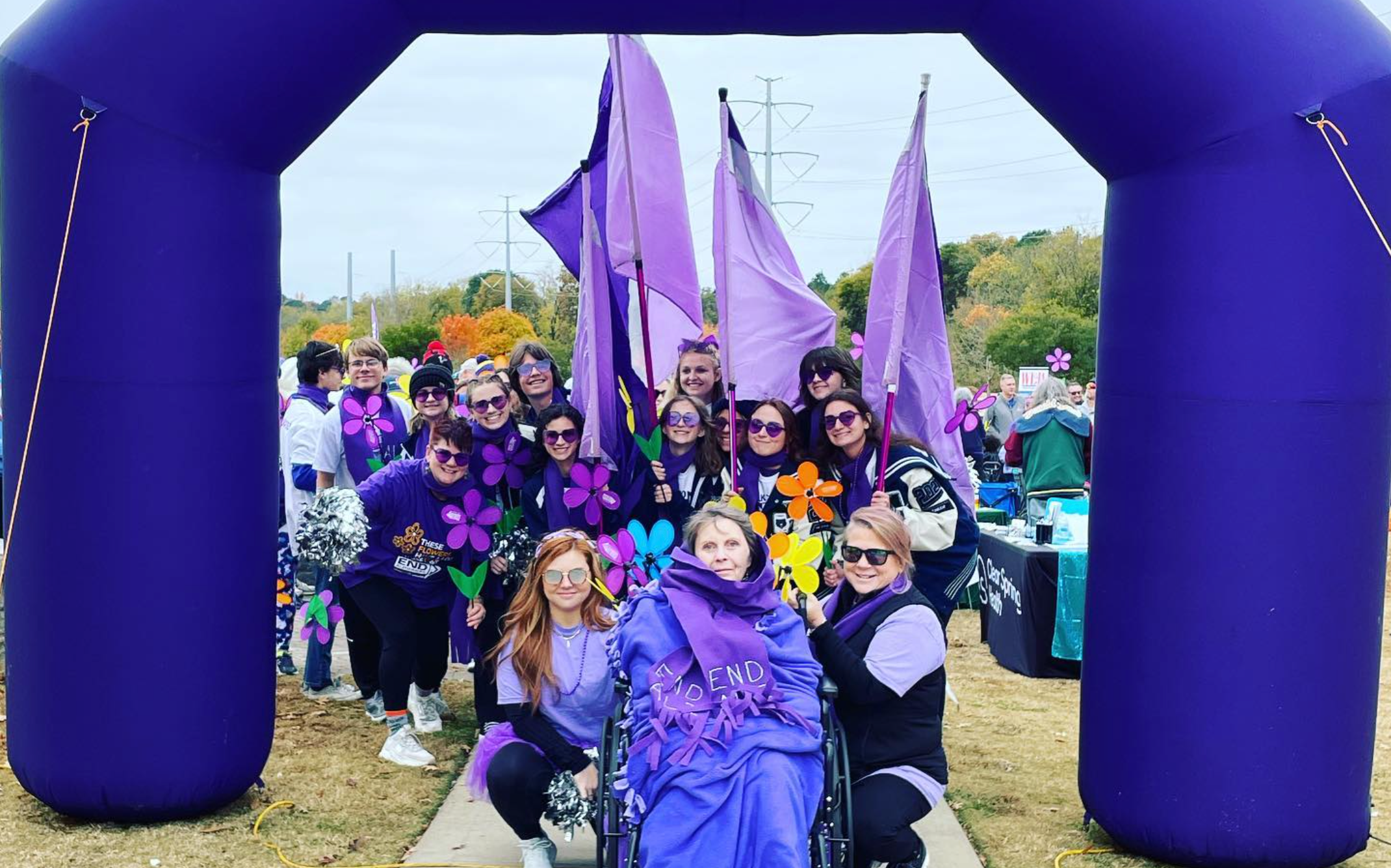 When the team's show was first announced to performers, the staff at Creekview said they were surprised by how many of their athletes were able to relate to the storyline and had stories of their own to tell.
"We would have never guessed that so many in this younger-age group would…be able to relate to a disease that generally affects a much older group of people," Church said. "The students seem to connect with the idea that in anything very sad and emotional, there is a hint of beauty that can be found, even if it is hope."
The team wanted to make sure that their 2023 program was crafted with great care shown to every detail.
"Finding a soundtrack was difficult at first. We weren't sure what we could use to convey the emotion of the production…but also one that would convey beauty," said Church.
The team's soundtrack creator, Tim Church, decided to combine parts of Paris Jackson's song, "Eyelids," with his own music. He also added dialogue from the movie, "Still Alice," and the Anderson Cooper special on Tony Bennett and Lady Gaga.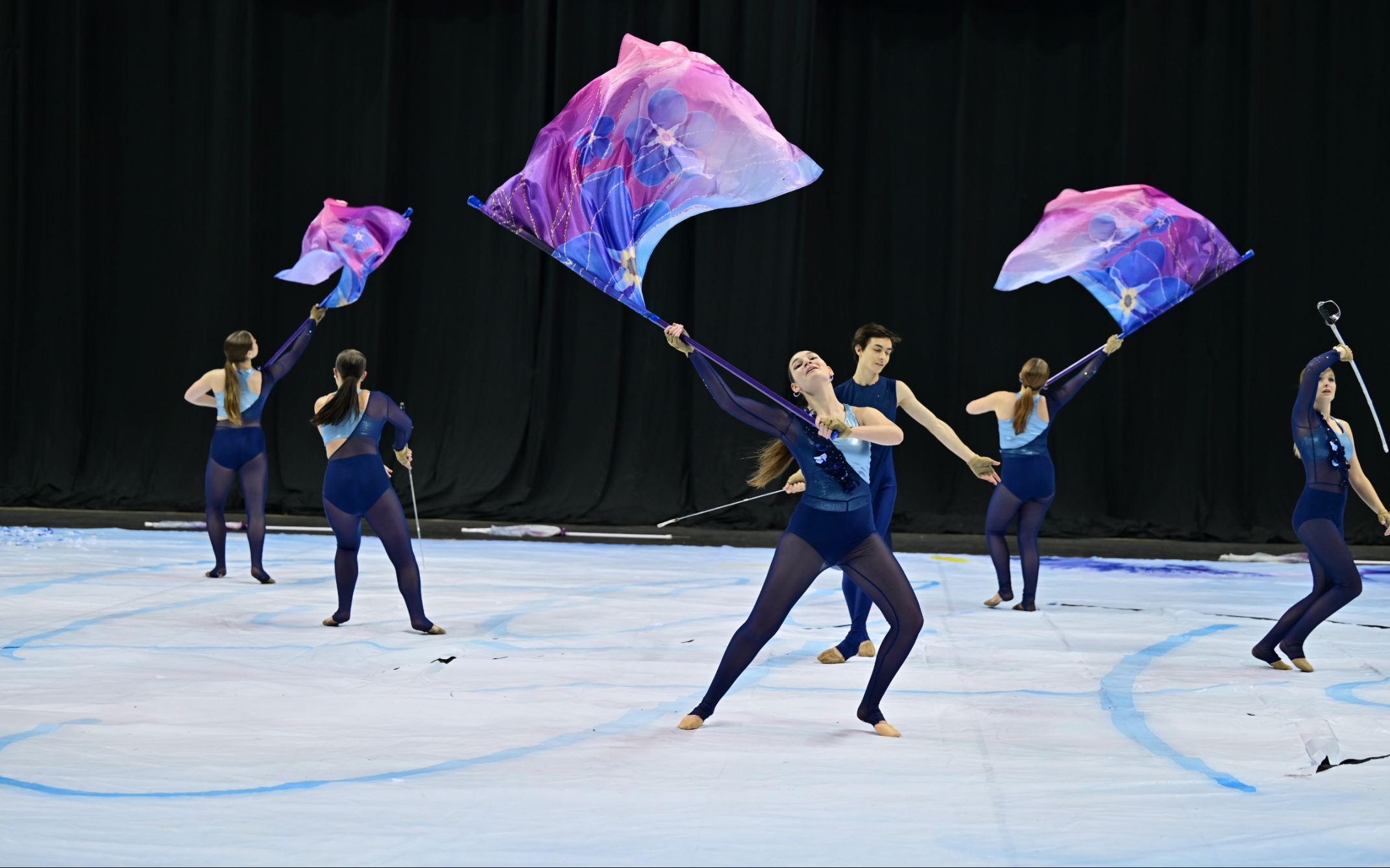 "What we liked about the Paris Jackson piece was it had a lyric in the chorus that said, 'I don't know your name,' and another very beautiful one was, 'Please forgive me, I was found, but I lost it again,'" said Church.
She told us the music selection really hits home for her.
"As my mom's Alzheimer's has progressed, I see in her eyes those moments of her almost wanting to be forgiven for the pain her memory loss creates for those of us that love her," said Church.
The staff even incorporated symbols in their show used by the Alzheimer's Association.
To represent Alzheimer's, the Association uses a flower called the "forget me not."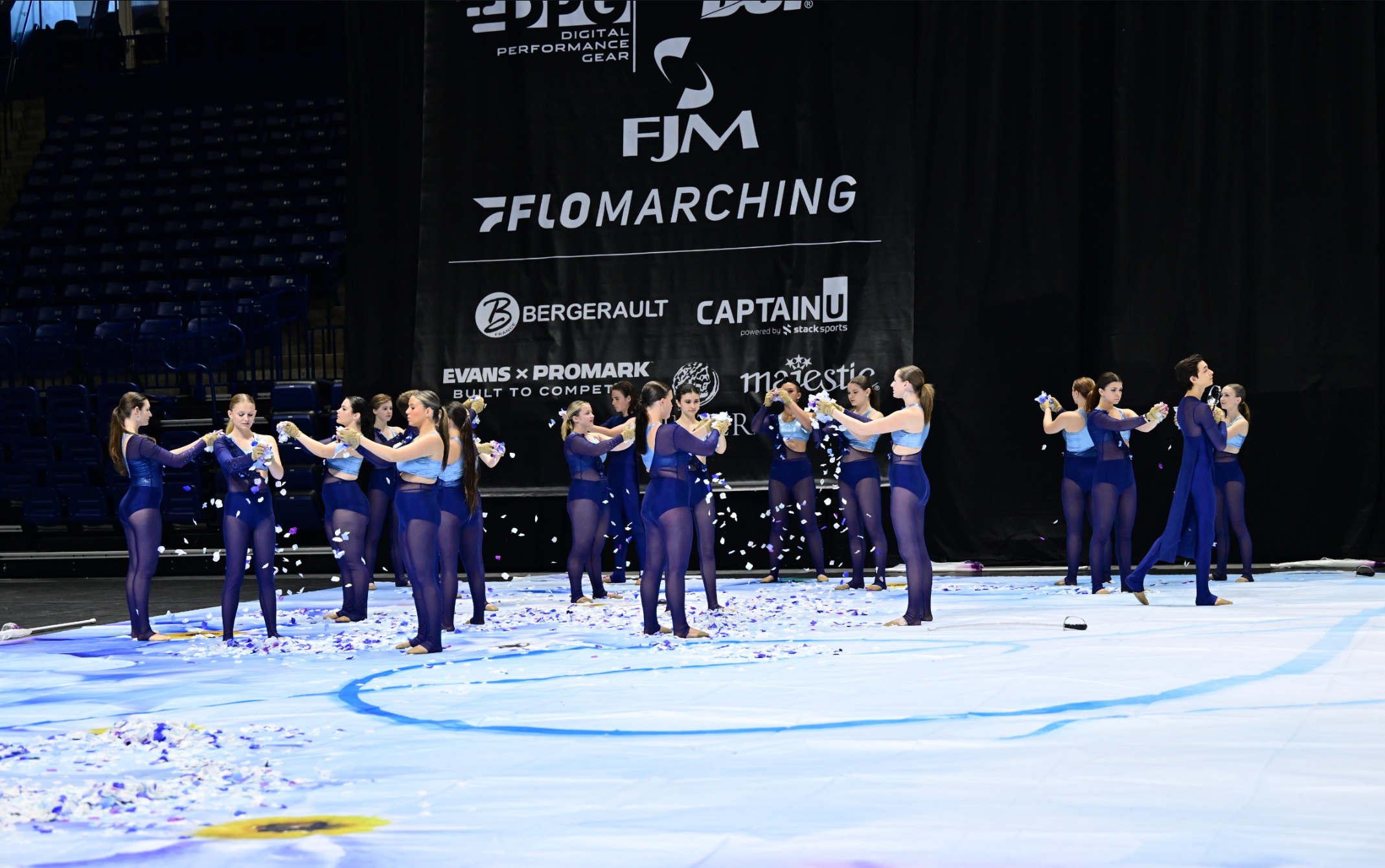 "We used falling forget me not petals during our program to depict losing a part of ourselves," said Church. "The costume had a portion of the bodice missing, lined by the petals."
As the show progresses, the floor is folded in on itself, showing blackness underneath to represent the memories lost over time by those with the disease.
At the team's final performance, before heading to Dayton, Ohio, for the 2023 WGI World Championships, Church's mom came to see the show.
Church exclaimed, "My heart is full."
The staff and performers from Creekview HS want to thank everyone who supported their 2023 program and those who donated to help fund research to end Alzheimer's. Hopefully, one day, we will find a cure.
About the Author:
Emily Ward is a junior at the University of South Florida in Tampa, Florida, and is studying to receive her bachelor's degree in mass communications with a concentration in broadcast news. She is also a psychology minor. She began colorguard her junior year of high school, and was a captain of Sunlake High School's Open Class team and has since spun for the University of South Florida.