By Randy Villegas
Last month I concluded my marching career when I walked off the floor with the Bakersfield College Indoor Drumline. After 6 years of marching with the program, I had finally aged out. While being able to march and compete in WGI was always a dream come true for me, my most rewarding experience was actually being able to share that experience by marching alongside some of my own students.
My WGI journey started in 2011 when I auditioned for the BC drumline. I hadn't graduated high school yet, but I was able to concurrently enroll and march with both my high school and Bakersfield College. It was tough managing my high school classes, the rigorous rehearsal schedules, work, and everything else life threw at me. Marching WGI showed me how to manage my time to do all these things, how to always give it 100%, and how to keep giving it my all even when I was tired. Back then, BC Drumline only competed at WGI regionals. Nonetheless I tried to take everything I learned back to other students at my high school. Even then I discovered how important it was to share knowledge with those that pursue it. I remember teaching my good friend Chris Hernandez (a freshman at the time) how to read 8th notes and how to play basic rudiments like flams and paradiddles. Little did I know that in a few short years we'd be sharing the floor again, and he would be leading the BC Tenor line.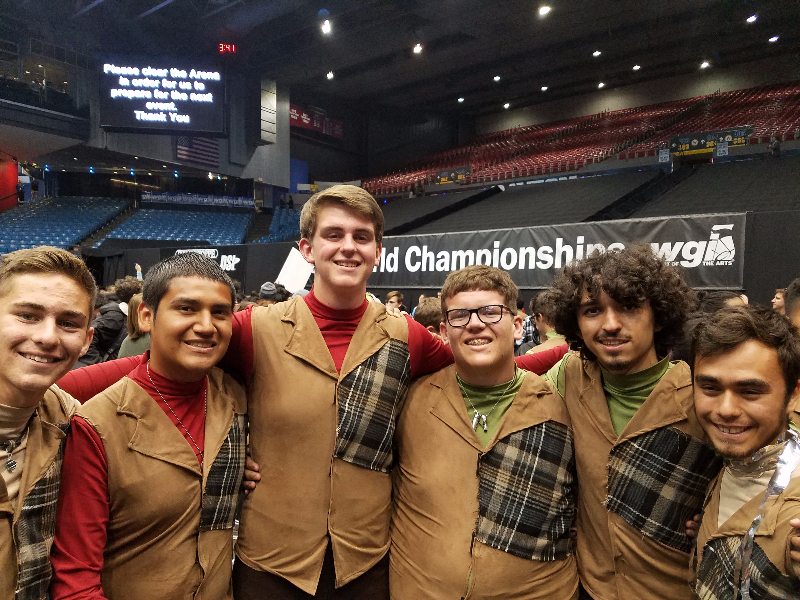 After coming back from a summer of DCI in 2013, I began teaching at Highland High School. Eager to share my knowledge after winning a championship with the Vanguard Cadets, I showed up to Band camp with big expectations. However this drumline was very young, and hadn't really had a consistent drum instructor for a while. Nonetheless that first group of kids worked extremely hard to set new standards and change the mindset. Although I always emphasized that scores were an "afterthought" after executing a good product, I remember they were also determined to win 1st place. I still remember jokingly telling them during Marching Band season that if they won 1st place in percussion, that I would have to wear a "kilt". (Highlands's mascot is the Scotsmen). I ate those words soon afterword when they won their division for the first time. They went on to grow as musicians, as students, and most of all as people. As our staff grew, so did their skills and their desire to push to new levels.
At the same time that Highland was blooming and growing, the BC drumline had made its 2nd trip to world Championships. The previous year we had gone and just missed finals by a single spot. In 2014 for the first time in BC drumline history, we made finals. For financial reasons, a year later we did not attend World Championships in 2015. Although heartbroken, I remember being fired up for the 2016 season, and encouraging some of my own students to audition as well. I loved seeing the drive, the passion, and the dedication from some of my own students that wanted to pursue excellence.
That sort of "Full circle" moment came early for me when 2 of my students at Highland had made the 2016 BC drumline. One on snare (Lucas) and the other on quads (Daniel). A year later one of my other students Gavin had made the BC cymbal line, after a year of learning from my good friend and cymbal tech for highland, William.
In the same way I did with my rookie season, these 3 individuals managed balancing school, work, extracurricular activities, marching 2 different drumline shows, and everything else on top their plates. They never let up and pushed themselves to new levels of excellence as musicians and as mature young adults.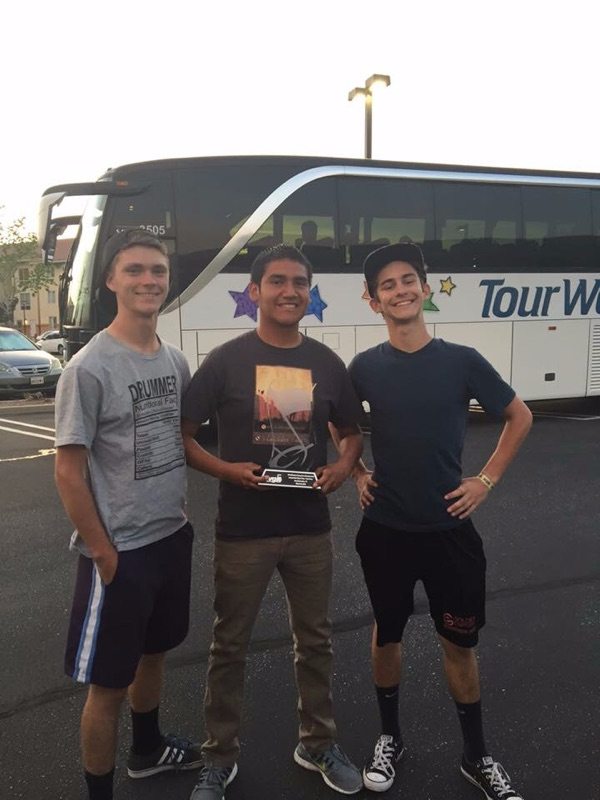 Although I will no longer be at Highland come next season, I was able to talk to them about what their WGI experience was like and what it meant to share the floor with their own instructors.
"I loved the huge crowd and all the hype" said Lucas. "Seeing my instructors all play together in a bigger group and having fun, made me want to be a part of it."
"It showed me how far I could come. From not knowing anything at all about cymbals just a year ago, to being at world championships with a cymbal line, I learned a lot about myself and it was an amazing experience." Said Gavin.
"It brought out more of me in many aspects. Being a musician, a person, an overall performer and just a better human being" said Daniel, who will also be marching with the Boston Crusaders this summer. "It's a really heartwarming experience coming from the very beginning of those same staff members teaching you to first learn how to hold a stick and how to drum, to go to end up marching with that person; it makes you want to look back and reflect, and thank that person for how far they've brought you." Said Daniel.
Marching alongside my own students was one of the most rewarding experiences of my life. To know that I had been there for first reps of double beat, for their first attempts at diddles, and marching makes me proud of how far they've come. I know that while my marching journey has come to a close, there's may only be beginning. I'm not a parent yet (although some students call me the drumline dad), but I'm sure it's similar to seeing your baby take its first steps. Seeing them march in step for the first time, listening to the first "clean" roll…Now these "kids" aren't really kids anymore. They are young adults with bright futures ahead of them.
I'm also happy to see that the journey won't stop with them. All 3 of them plan on teaching after high school, and Gavin even plans on majoring in music education to become a band director someday. Wherever they go, they'll have the life lessons, the laughs, and the experience to pursue their passions with confidence. For that I'll always be thankful to have been able to click sticks in front of them.
---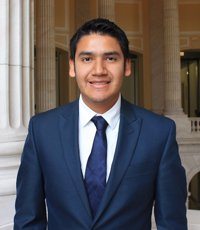 About the Author: Randy Villegas is currently a Political Science Major at California State University, Bakersfield. A graduate of Bakersfield College and Golden Valley High School, Randy has been performing with the Bakersfield College Drumline since his senior year of high school in 2012, and aged out with the ensemble at the 2017 WGI World Championships. During his marching career, Randy has performed with the 2013 WGI Open Class World Champions Vanguard Cadets, Fresno State Marching Band, and has taught at several different high schools and middle schools. Villegas was a recipient of the WGI Scholarship in 2014, and again in 2016 when he was presented with the Zildjian / Mark Thurston Scholarship. After graduating from school in May, Randy hopes to attend graduate school with the goal of eventually earning a Ph.D. and returning to his community to make a difference.