By Michael Boo
A couple weeks ago we had our first monthly installment of "Out of (Drum) Line," a feature taking a close look at what WGI percussion members do outside of marching. This week, we have our first installment of "Caught Off Guard," doing the same for WGI color guard members.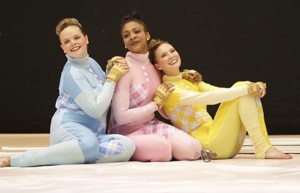 Our first "Caught Off Guard" is about Alex Farris, who just graduated from Bellbrook HS in Bellbrook, Ohio and will be entering the Ohio National Guard in late July.
Alex started spinning her freshmen year, inspired by seeing the high school guard perform at her middle school. She admits she wasn't good at sports and saw guard as an opportunity to excel at something physical. After trying out guard during the fall marching band season, she was hooked.
Her parents told her if she wished to stay in guard, she'd have to keep up her grades. That was never an issue, with everyone in the guard helping out anyone who needed help with their studies. Even the guard's director, Sheldon Apo, helps out with math as he has a math degree despite not being a math teacher.
Alex credits being in the guard for bringing her out of her shell, admitting she was always a quiet person. She states, "Guard has given me the endurance and the physical and emotional strength to push myself to do things. I wouldn't be able to do the things I'm doing now without being in the guard. It's completely changed how I approach life."
Upon graduating, Alex is entering the Ohio National Guard, having made a commitment for six years. She'll be working as a specialist with the Chemical Battalion, helping with any type of chemical contaminations around Ohio. Military service runs in her family…her grandfather was a Marines drill sergeant and her grandmother was in the Navy.
Entering the National Guard is a little scary; there's always the possibility of being sent overseas for a long time. But she's gotten used to that possibility and both her parents are supportive of the decision.
Upon entering the National Guard, Alex will be away training for 20 weeks, focusing on physical tests, education classes and the systems and ranking of the Army. After that, there will be weekend training camps one a month. She will be on call to neutralize any kind of chemical spills or chemical warfare, charged with fixing the damage without creating further issues.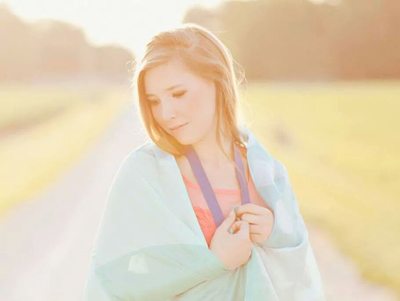 Ironically, Alex says she did not excel in chemistry in high school, and her chemistry teacher was "shocked" and "didn't know what to say" when she told her that of all the job options presented her, she chose the chemical one.
There are numerous advantages to being in the Ohio National Guard, among them being free college tuition at any Ohio state school and a monthly paycheck. The National Guard will also work around Alex's schedule, allowing her to continue marching in a winter guard. In fact, the National Guard considers winter guard to be a physical activity, helping Alex maintain her physical training. If she's gone for a guard weekend during a National Guard training camp, she'll be allowed to make up that weekend another time.
For the time being, Alex will be a 1st Class Private, but she'll be allowed to apply for a higher ranking after her first six years, when she'll be allowed to re-enlist.
Alex says, "Guard has become an important part of my life. I'm glad being in the National Guard will still allow me to spin. I know it will help me grow as a person, just as being in the Bellbrook guard has done."