By Emeline Beltran
One night spent invited by a friend to watch the theatre release of DCI Semi Finals was enough to convince Hilary Kurland to join color guard during her junior year at Westfield High School in Chantilly, Virginia. She would then continue her performance career with marching two seasons with the Black Watch Color Guard, which was one of the ten selected color guard teams to perform in Contemporary Color this past June. While dance and color guard remain Hilary's passion, she is also a microbiologist with an interest in scuba diving and ornithology.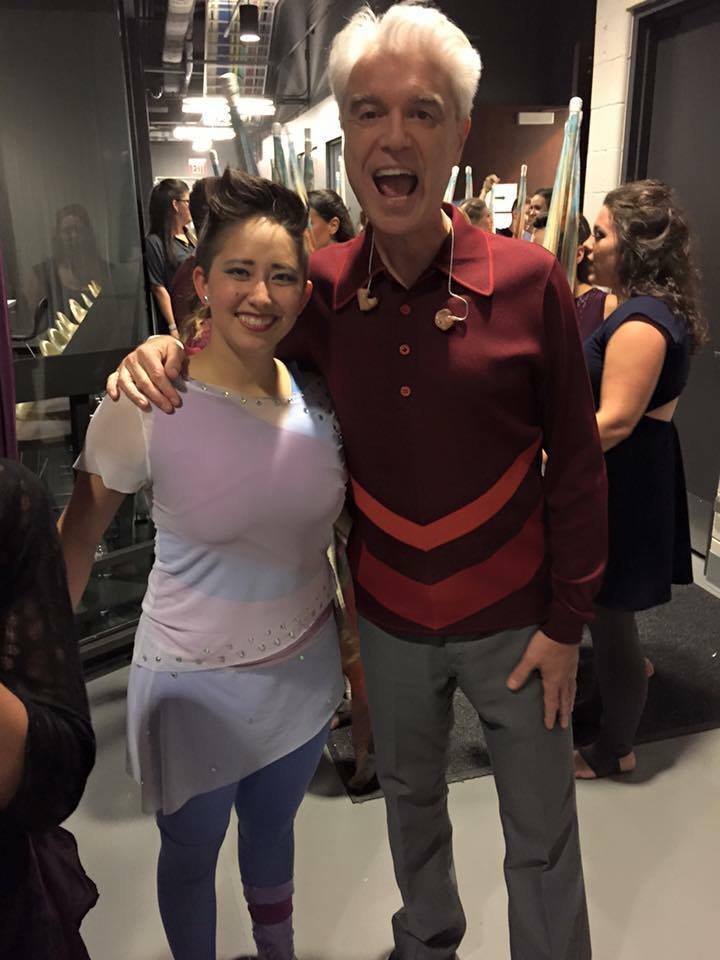 "Contemporary Color" was a live performance which combined ten elite color guard teams with a live band and original music composition on Broadway. When first hearing about it, Hilary found it exciting to bring color guard into, what she called, the "mainstream performing arts world". It was one scenario for the team to hear about this new, extraordinary performance- but it was other news to hear that they will be a part of it during a conference call with the team and one of the directors. "I definitely got a huge jolt of excitement. I think there was a lot of internal screaming going on in my head," Hilary confessed.
How Hailey could best describe "Contemporary Color" was as a color guard performance without having a competitive mindset. However, her biggest challenge was performing for an audience who wasn't familiar with the WGI activity, but that only motivated her to give it her all on the floor, which she believes worked. "It made it all the more overwhelming at the first finale when we received a standing ovation. I was expecting polite applause at least like you would see at the end of a play, so the crowd response made me realize how special and unique this sport is." With Contemporary Color being one of her most adventurous and rewarding performances she's done, it was a perfect conclusion to her color guard career as she transitioned to pursue a completely different field filled with just as much focus, yet excitement: science. Specifically, Hilary is a performer turned amateur microbiologist and ornithologist.
Before color guard, scuba diving was one of the first athletic adventures in her life. Because of her aunt being a recreational scuba diver, Hilary was able to become a certified scuba diver when she was young after one adventure: scuba diving while being surrounded by sharks in the Bahamas. "It's really peaceful to just float and watch them swim around because they really don't care [that you're there]," she explains. From reef sharks, to scalloped hammerheads, rays and venomous lionfish, hearing her aunt talk about her scuba diving journeys and taking pictures intrigued Hilary and continued to further her interest both in aquatic life and science overall.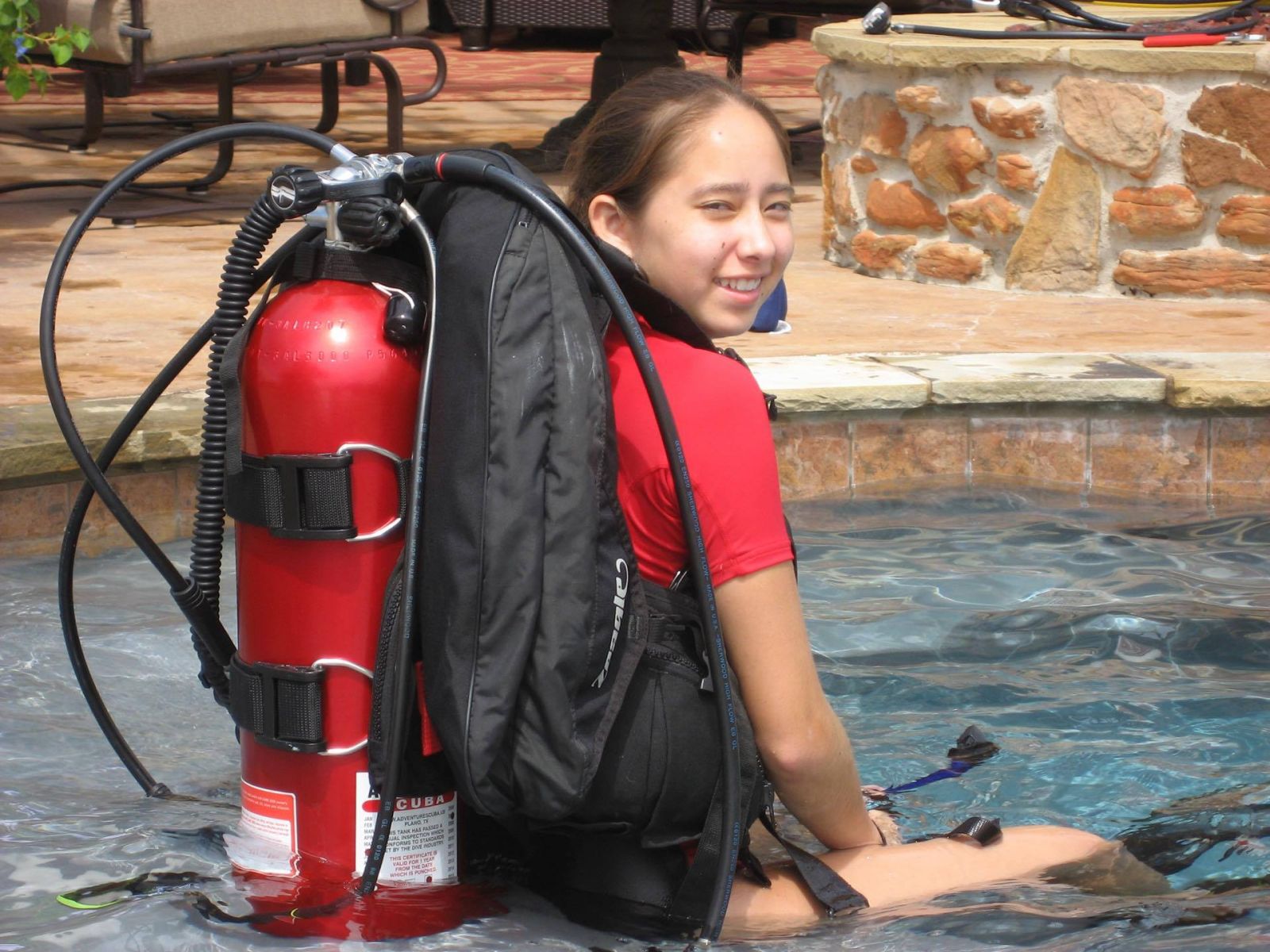 Although she hasn't gone scuba diving since, it was only a foreshadow that science would be the right path for her. Hilary graduated from James Madison University with a Bachelors in Biology in 2013, where she credits her university's unique and outstanding science classes for bringing her into her current careers.
She originally planned to do a pre-med route with art on the side, but the microbiology lab course she was enrolled in convinced her that this was what she wanted to do. "I was fascinated by the work being done by a graduate student in my university research lab on Vibrio clinical isolates," says Hilary. "Vibrio is occasionally known to cause severe wound infections, so they were looking at the antibiotic resistance of some clinical isolates." Since then, her focus in the microbiology field focused on antibiotic resistance, which she sees as a growing problem in the world. "I helped another undergraduate student look at the antibiotic resistance profiles of some of her isolates and it was interesting to see how resistance to certain antibiotics is becoming so widespread."
Similarly, ornithology, the study of birds, became a keen part of Hilary's interests after taking this popular and unique course offered at her university. In this class, her professor took the students around Harrisonburg, Virginia in the early mornings to learn how to identify and study the local bird populations at local feeders, such as ponds, rivers, and lakes. Hunting birds, such as raptors, kestrels, and osprey were Hialry's favorites to observe because of their different, individual behaviors while hunting. However, Hilary notes that the most interesting species are the ones that aren't expected to be found. "One class period, we found a male painted duck on one of the lakes. The males have an amazingly colorful plumage," Hilary remembers. "Also we were looking at a Killdeer nest that was camouflaged into the road, and both of the parents kept pretending they had a broken wing to try to lure us away from their nest."
Now, Hillary works at MicroBioTest, a clinical and applied microbiology research laboratory The team focuses on clinical testing involving antimicrobial products such as skin preps and soaps, that would later be used in hospitals, testing factors such as a product's efficacy of killing bacteria, while following the FDA and EPA guidelines.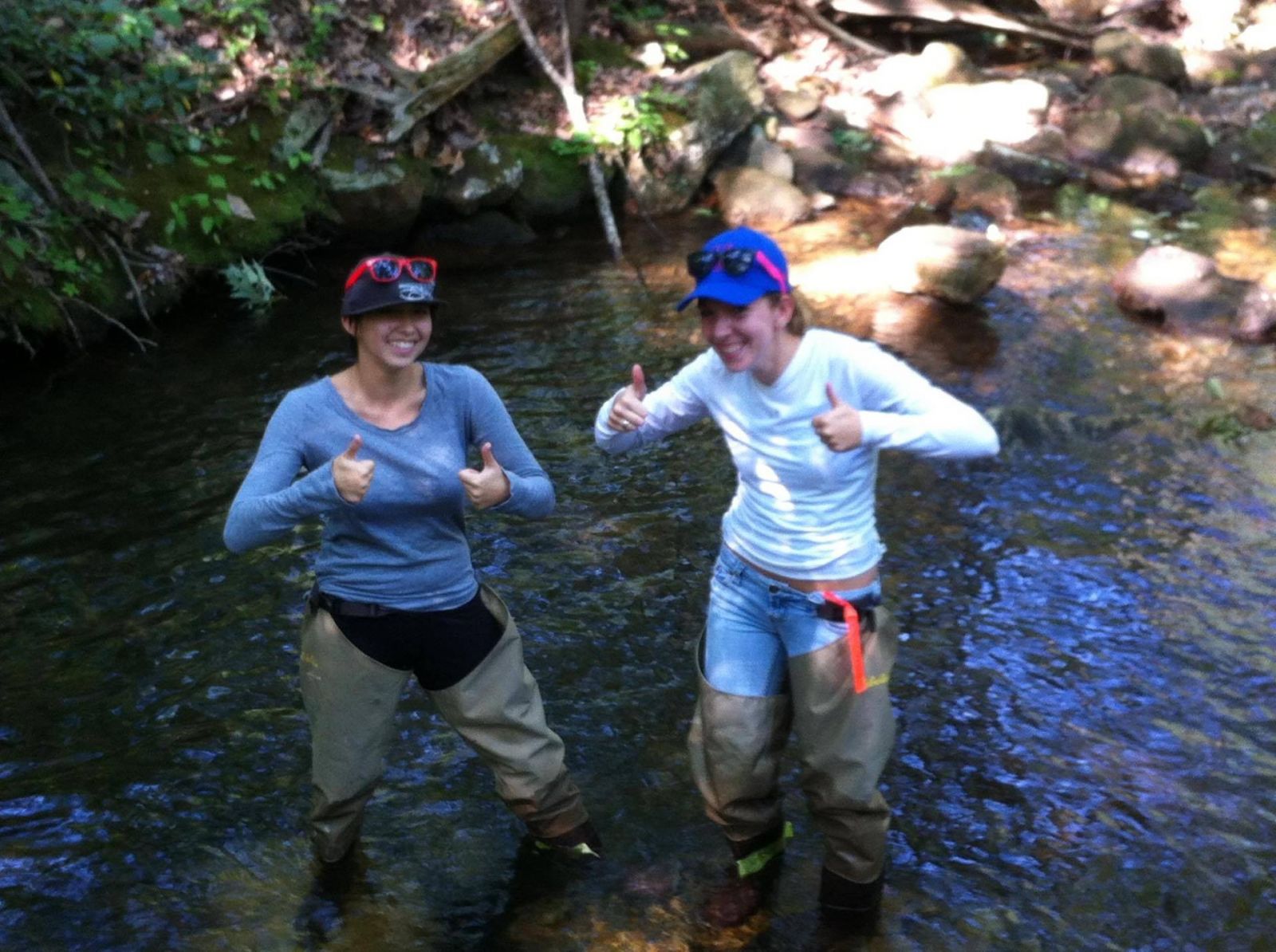 Though no longer pursuing the activity, Hilary knows that color guard will always remain a part of her life, whether she's in it or not. She's even able to easily connect her performance career to her new, ongoing science career, as she explains, "Guard is all about the beautiful and expressive nature of performance, but there still is a technical aspect. In order to achieve a perfect flag toss, there is a lot of mental analysis that goes into correction. When your toss goes wrong, you analyze what you did wrong the first time and try to adjust accordingly. This is the exact same thought process that goes into fixing problems in science. A lot of science is observation and data analysis which is what goes into creating a beautiful color guard show."
As performers grow up, it's common for them to face the tough decision on whether or not they should continue their performance career, or attempt to both perform while doing a full-time career on the side. As nostalgic as it may be for her to see her team post updates about their show, she knew that her job is something she'll be purusing for the rest of her life. However, that didn't mean it was entirely a "good-bye" to color guard for her. "Explore other outlets to maintain a connection to color guard, or branch out within the world of performance art," Hilary suggests, assuring that dance is still a part of her life. "I am writing the movement choreography for two high school groups in Virginia and plan to help out a little with my old college group, JMU Nuance." She even picked up aerial dance skills, as an alternate hobby in a similar field, and was even a part of a debut performance of a underground, yet growing dance company in Virginia. "If you really love doing something, you won't let it out of your life completely," Hilary advises. "Performance and pageantry are all around us, so not being able to do color guard for a season, a year, two years should not stop you."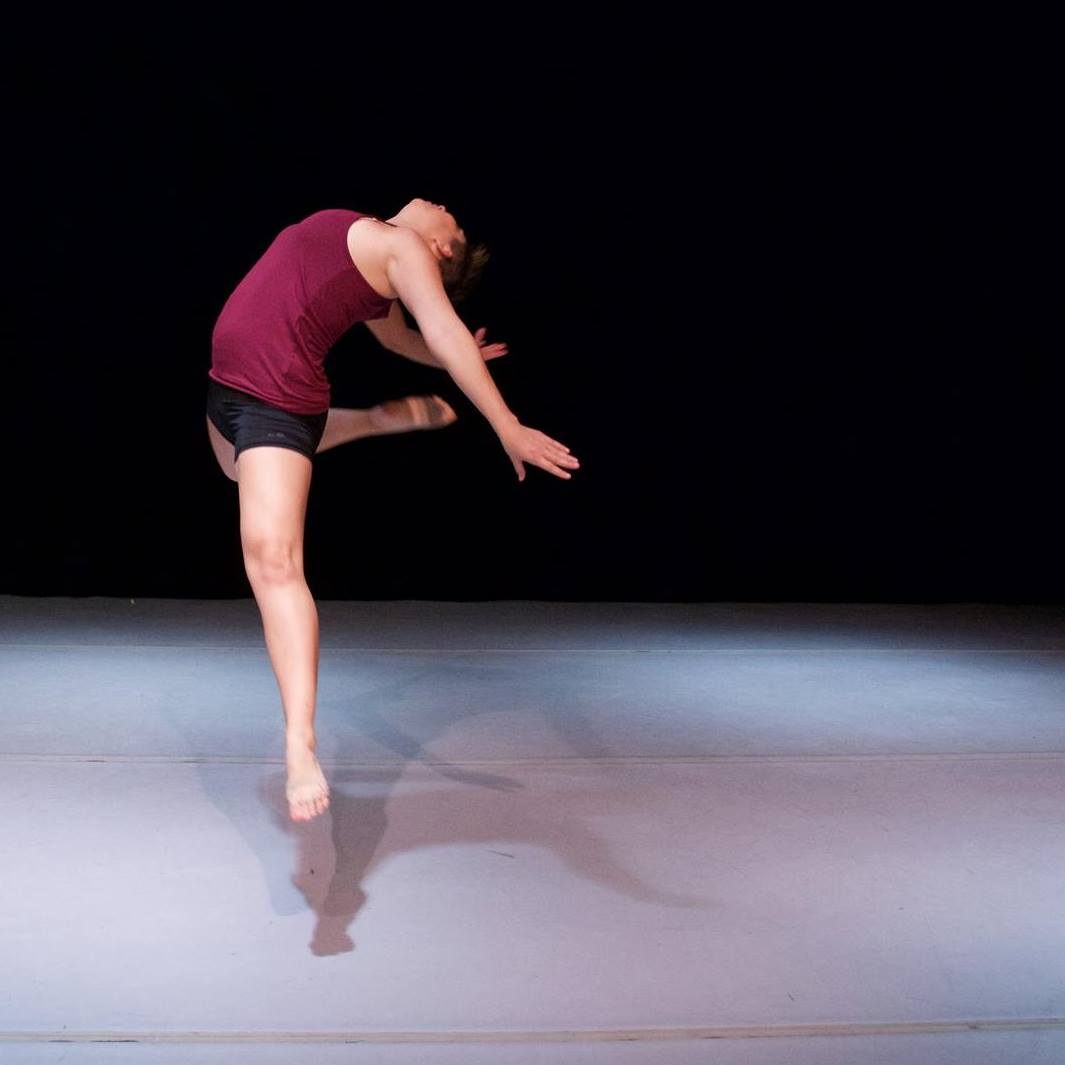 Hilary doesn't consider her performance career to be as long as others, but regardless, she knows those were the most rewarding years of her life. "I definitely felt a lot of pride to be part of a such a long-standing group every time we gathered to pray before each performance. I would thank them for taking a chance on me and helping me to grow as a performer. Not only that, but for making me feel like I was surrounded by one large family even when I was several hours away from home." Much tenacity and ambition was required for Hilary to pull through rehearsals for both competitions and "Contemporary Color," followed with school, work, the nostalgia she may feel from ending her performance career doesn't compare the gratitude she has for the experience, and the excitement she has for potential opportunities in both the microbiology and ornithology world waiting to be studied by her.
---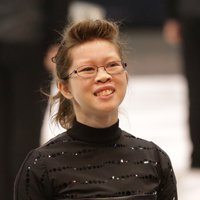 About The Author: Emeline Beltran is a recent graduate of Arcadia High School, formerly a part of the school's percussion program as a member of the front ensemble. In 2015, she was awarded the WGI Scholarship at the Percussion World Championships. Emeline is also studying Communications at Pasadena City College where she plans to transfer to a four-year university and pursue a career in mass media.