By Michael Reed
Marty and Kathy Shapiro have been a part of World Championships for over a quarter century. The Fort Lauderdale, FL natives got involved in the activity through their son Michael, who is one of the most renowned designers and instructors in the activity. Between the shows designed by the younger Shapiro and the different volunteer jobs the elder Shapiros have done, suffice to say almost any person who has attended Finals has benefitted from the efforts of this family.
The Shapiros have fulfilled numerous roles in their years volunteering at World Championships. One of their first jobs was guard check-in. Since then, they have sold programs and tickets, worked body movement and equipment warm up, and almost any other duty there is. Kathy mentioned "we've done pretty much everything except man the tunnel and starter." Marty added they are willing to work anywhere needed, "except things we can't physically do any more like running up stairs."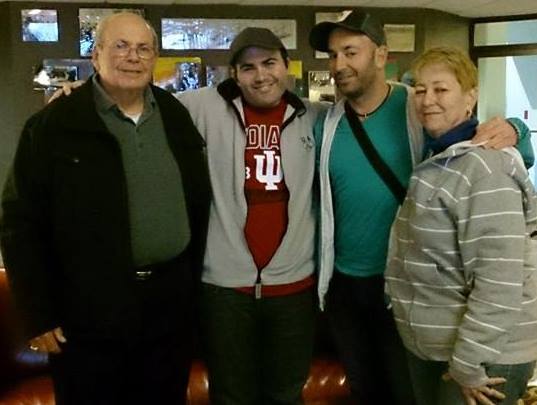 Kathy reflected on her years of service with WGI: "I started producing WGI's patches in 1989. I have been here physically since 1992. I've been to Buffalo, Milwaukee, Phoenix, and San Diego. I'm here because of my son initially. I remain because I love the other volunteers I've met. They're incredible." In addition to their efforts at World Championships, they also volunteer at WGI Regionals in Florida, and locally with the South Florida Winter Guard Association.
Both had high praise for their fellow volunteers who descend on Dayton every April. Kathy stated "I think many people don't realize dedication of the volunteers. You have got to love what you do and be willing to work." They described a 'typical' day at Championships as "Wake up early, do what we can to help, and go to sleep late." Sixteen hour days are not unheard of for Championships volunteers.
For Kathy, the most rewarding aspect of volunteering is seeing how the kids grow during the season. "It's like baking a cake. You start with a bunch of ingredients. Then you see the finished product on the floor. I am appreciative of the kids because all of them put the work in and we know how hard it is." Marty elaborated on the thought and also noted how he has seen new members mature during their WGI careers. "You watch the same ones you saw crawl and now they are soaring. You say to yourself 'oh yeah, I remember him and he was picking up equipment and now he is an instructor.'"
With the depth of experience in the activity, the couple reflected on how both the competing units and WGI as a whole have grown over the years. Marty said "when we started the activity was like an infant. There were no floors or props. You didn't have lights or electricity. They didn't have the music like they have today." Kathy added "when I started it was more mom and pop but it's more businesslike now, which is a necessity. WGI had to change for the greater good, and if you don't the kids suffer."
The couple beamed when talking about their son. Kathy stated "We're proud of Michael for who he is as a person. Nothing makes us feel better than to hear people tell us how grateful they are. He has his share of gold medals, but I don't think that's what motivates him. He's happy for the kids but he doesn't care about awards. He brings out the best in his students."
Away from WGI, Kathy works part time at a Health Clinic and does her Ad Specialties business the rest of the time. Marty enjoys retirement spending time in Biscayne Bay with his 34-foot Sea Ray boat. Both enjoy traveling when they get the opportunity. As long as they are able, the performers and spectators can count on the Shapiro's being a mainstay behind the scenes at Championships. It just wouldn't be the same without them.