By Trudy Horsting
In this piece, Band Shoppe owners Jay and Jamie Pearison share the details of their new partnership with One Tree Planted and how other organizations can work to become more environmentally conscious.
They say, "our philosophy has always been that a thousand minor modifications can make a big difference. We're continually looking for ways to support that goal." They knew that One Tree Planted would be an excellent fit for a partner due to the organization's similar philosophy. One Tree Planted believes that reforestation will occur thanks to many small, collective efforts.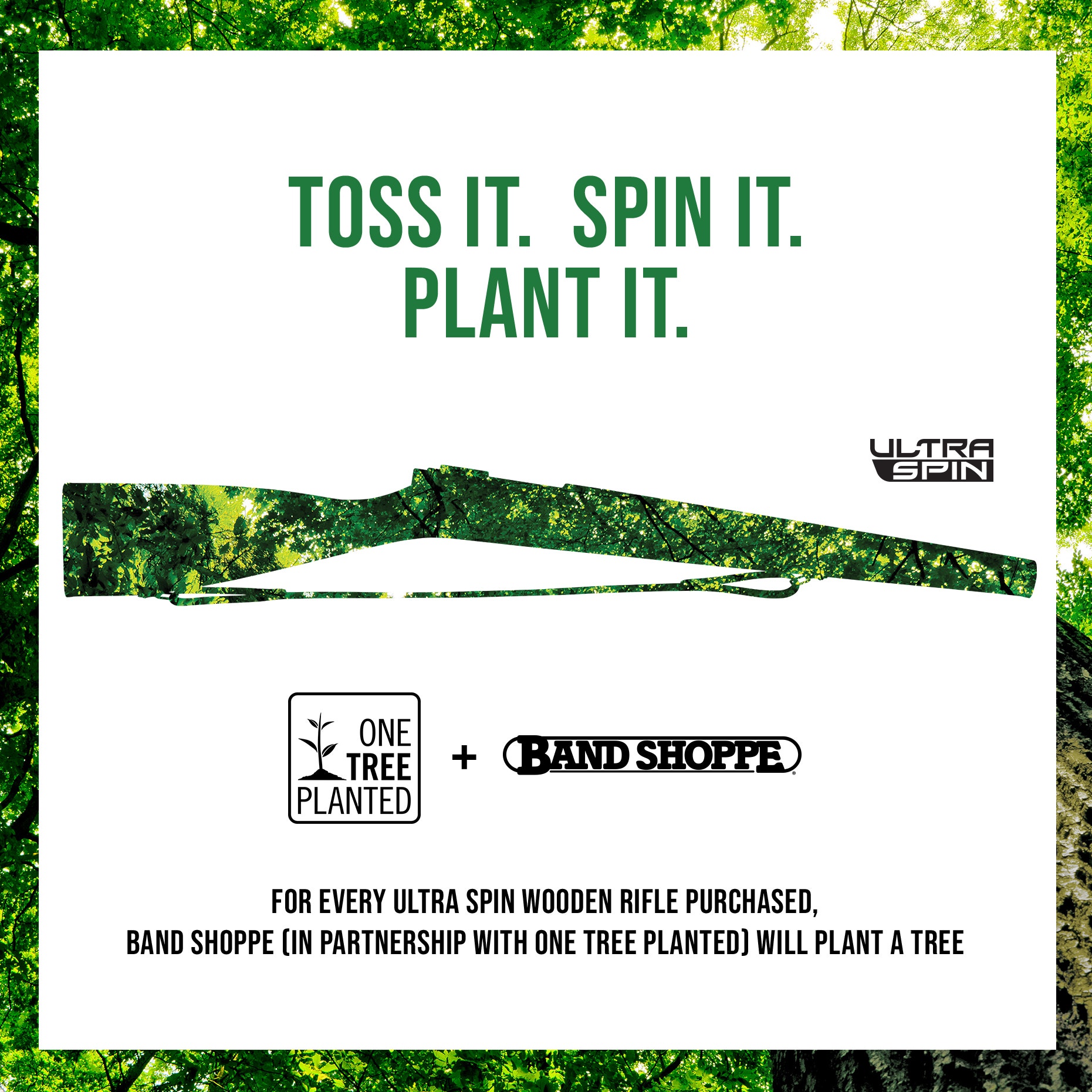 One tree planted
The mission of One Tree Planted is global reforestation. Since 2014, they've planted over 40 million trees across 43 different countries. They've made headlines globally, been featured in various TV shows, and have collaborated with major sports teams. Every dollar donated leads to one more Tree planted.
Band Shoppe contacted One Tree Planted in late 2021. On January 1, 2022, the partnership officially began. Jay and Jamie explain, "since Band Shoppe is a small family-owned business, it doesn't take too many people to get a project rolling. It also helps that we have a great marketing and graphics team who really got this idea off the ground."
They explain that One Tree Planted also made the process extremely simple. "We were thrilled about how easy it was to get things going after taking that first step and committing to the donation."
the logistics
Band Shoppe chose to use their Ultra Spin rifle for the donation match. Every Ultra Spin sold will raise one dollar for One Tree Planted. Each dollar is then used to plant a tree where it's needed. It's that simple.
Jay and Jamie say, "for us, the Ultra Spin was the obvious choice. It's a fully wooden rifle that we produce and control the inventory for. We know that creating a wooden rifle means deforestation, and we strive to plant more trees than we take."
After indicating their interest in One Tree Planted, Band Shoppe's graphic team immediately created images and social media posts. The in-house web developer also created an informative landing page where anyone who wants to become involved can go to learn more. Band Shoppe says, "we believe in transparency, so we have dedicated a landing page on our website to outline our social and environmental responsibility."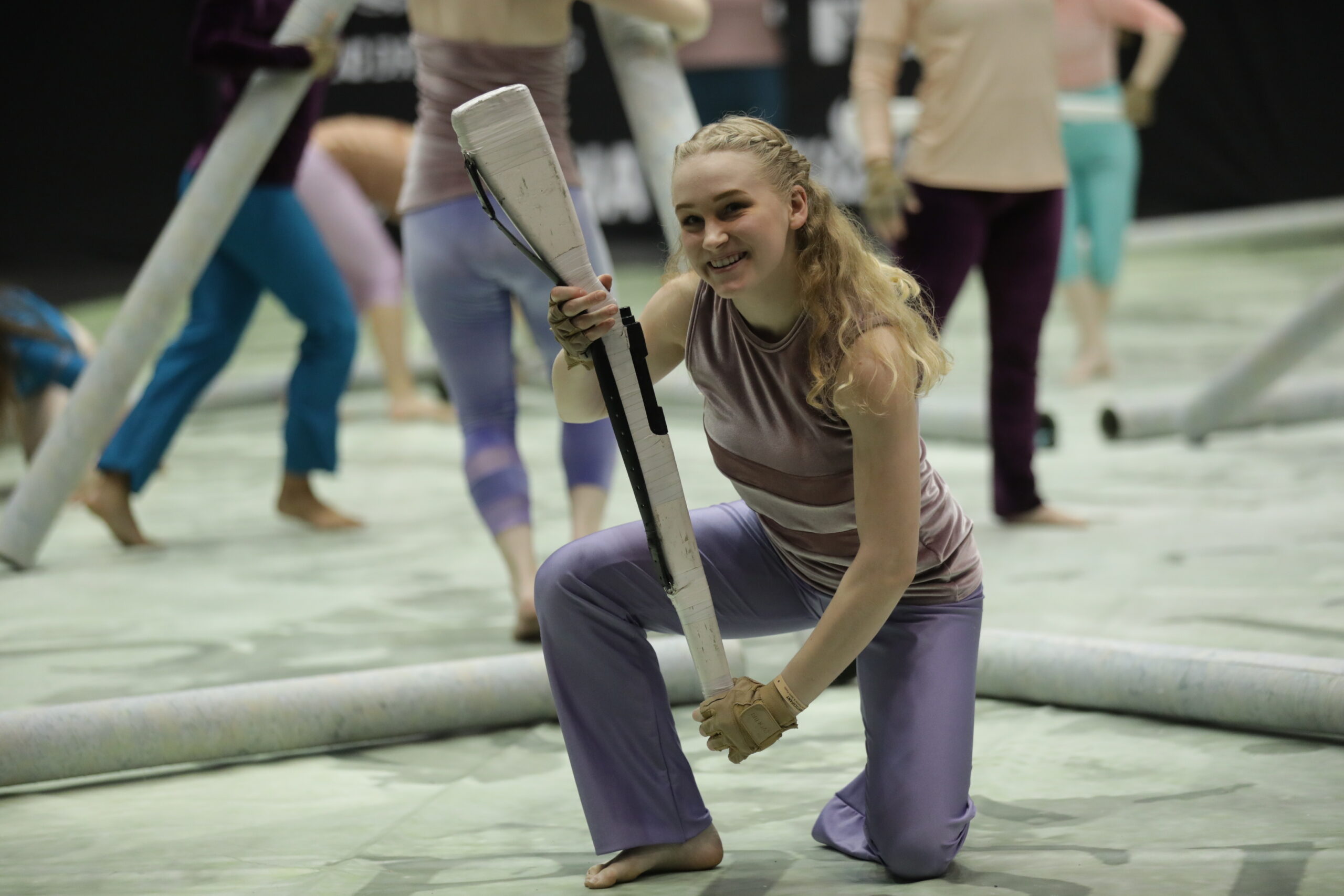 other efforts
This new partnership isn't the only effort Band Shoppe has made to reduce its carbon footprint. It's all about the small initiatives which add up over time.
For instance, they explain, "we print our catalogs on Forest Stewardship Council certified paper, we no longer ship packages with printed packing slips, and we use recyclable shipping containers made from recycled materials. In addition, we reuse and recycle our incoming packaging materials, reuse pallets, repair them when needed, and reduce the use of in-house paper significantly, using digital communication throughout the company."
As for their commitment to One Tree Planted, they assure, "at this point, there is no end in sight for this partnership. We hope to become more involved over time and have a few ideas brewing which would further reduce our carbon footprint."
guidance for others
Jay and Jaime share some words of wisdom for anyone who has considered starting an environmental initiative.
"Our advice would be just to get started. The hardest step in the process is the first one. Make a plan, dedicate your time and money, and just go for it. There are a thousand minor ways to get involved and give back."
Your first effort doesn't have to be something grand or complicated. "Start small and get involved in a project that means something to you and your organization."
Each company is unique in its goals and day-to-day operations, so think about what is important to you and find somewhere you're physically able to start making changes.
looking to the future
Band Shoppe explains that despite their efforts, they know that growth is not always as easy and quick as you want it to be. "There is still work to do, and we are excited to take every step necessary to accomplish our goals."
They also recognize the situation everyone has been placed in over the last few years. "It's safe to say that everyone faced unique challenges coming out of 2020 and into 2021. We were blessed with an incredible bounce-back year and started looking for ways to give back. 2020 was a learning year for many of us, and we recognized there was a lot that we could do to make a positive change both environmentally and socially."
Band Shoppe wouldn't be able to take so many green initiatives if it weren't for the WGI community. "We want to thank our customers for their loyalty and support in 2021. The post-2020 response from the Marching Community renewed our excitement for the future. We are committed to pursuing partnerships and products that will fulfill the needs and requests of our customers while also taking care of our community and our natural resources. We are excited to have WGI and Marching Bands back in action and cannot wait to see what is in store for 2022."
About the Author: Trudy Horsting is a graduate student at Arizona State University pursuing her Ph.D. in Political Science. She holds a MA in Political Science from ASU as well as a BA in Political Science and a BA in Writing, Rhetoric, and Technical Communication from James Madison University. While at JMU, she was a four year member and two year captain of the Marching Royal Dukes Color guard and JMU Nuance Winter guard. She was a member of First Flight World Winter guard in 2019 and FeniX Independent World Winter guard in 2020.