By David Hill
To help usher in Winter Guard International's 40th Anniversary, let's tell the stories of some of the activity's first "Super Guards," each a World Champion: Quasar, Skylarks, Erte, State Street Review, Odyssey, San Jose Raiders, and Emerald Marquis. Who better to remind us all of the impact these units made than the directors, designers, instructors, and performers? They take us back and help us relive each guard, as they remember the shows and stories that made them one of the first "Super Guards" in WGI. Today: WGI's 1984 Champion, Skylarks.
The Connecticut Skylarks, under director Mickey Kelly, built a color guard foundation beginning in 1968; a foundation that led to two Silver medals and ultimately, the 1984 championship capping off its competitive years.
The Skylark's breakout year was 1979 when the guard competed in its very first WGI Regional in Massachusetts against notable units Holy Hawks, Quasar, and St. Ann's.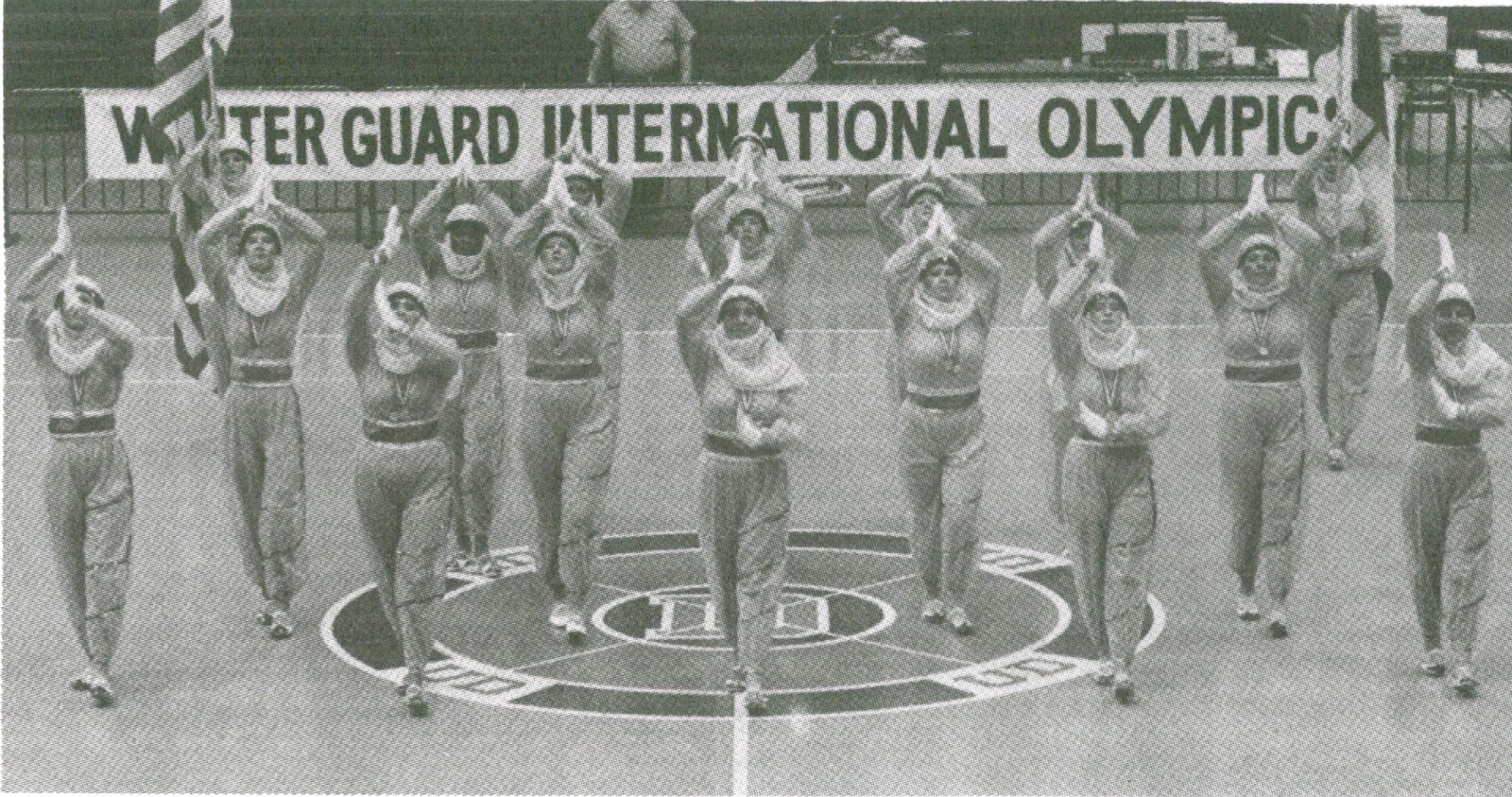 In the 1979 prelims they placed seventh. Performer Gail Bottillo remembers: "We were happy. Attending our first WGI regional and placing in top ten, we felt so accomplished." The Skylarks competitive world would change the very next day: Sunday, during finals. "We are performing and doing well, and then three-fourths of the way through the show the music stopped," Gail recalls. "We kept going, the crowd clapped in tempo with the soundtrack, we kept going, the music came back, and we were in total sync with where the music re-entered. The crowd was in awe!" Now for the scores. Tenth place, ninth place, eighth, seventh; the Skylarks' name was not called. Sixth, fifth, fourth; "Have they forgotten us? Squeezing hands, looking at each other like … What? The announcer continues: third, second, and then, 'In first place, The Connecticut Skylarks.'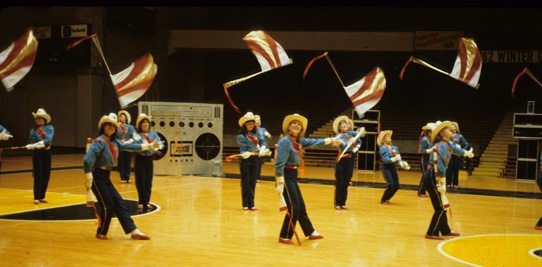 Gail distinctly remembers the progression and evolution of 1982's "Radio" show. "The initial concept was while the stations on the radio changed; our uniforms would also change to reflect the new song being introduced. Unfortunately, it didn't work the way it was visualized by the staff or the judging community." Tough decisions and sweeping changes had to be made. "The driving force behind all of us, director and instructor Mickey Kelly, outlined what we needed to do in order to make the show a success." Everyone — staff and members — agreed. There were two weekends of dusk-til-dawn re-writes, changes, and new uniforms. "The vision finally came to life. All of us became even closer, our endurance levels increased along with our dedication, love, and pride of being called a Skylark." The Silver medal ensued.
Then, there was 1983's fan and guard favorite show, Space Aliens. Gail reminds us of the introduction: "Using the parachute was ingenious and created such anticipation and excitement from the audiences. The attention to detail, the musicality along with the movement and equipment work truly encompassed what color guard is all about."
Known as "game changers," audiences — even other guards — anticipated what the new season would bring. Skylarks became innovators by introducing "themes;" telling a story through movement, equipment, and performance. Themes forever revolutionized inventiveness and artistry in color guard.
"Thirty-two years later, we see guards who reflect what the Skylarks were about," Gail said. They are producing quality programs based on the fundamentals of training, character of its members, motivating and cultivating the activity, the same way we did.
"We became a sisterhood; a sisterhood that is viable, strong, and respectful even to this day."
---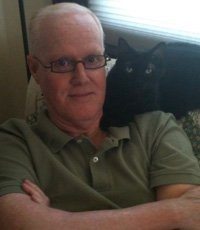 About the Author: David Hill is a former Communications Director for Winter Guard International, and volunteered for Drum Corps International for 20 years. A long-time writer on all things pageantry, he was a marketing / fundraising executive in Birmingham, AL for 40 years. David is now retired and lives in Pensacola, FL, where he continues restoration of his 100-year-old cottage, is writing a memoir, honing his baking skills, lending a volunteer hand to four local non-profits, and pal-ing around with his Hurricane Katrina evacuee and buddy, Purvis.