By: Christine Ngeo Katzman
Co-captains of CGT Dallas' 2020 show remember the beauty, strength, and unity portrayed by its all-female cast.
Henry VIII had six wives, and CGT Dallas had 40 female guard members to tell their powerful story in its 2020 program. Using music from the theatrical show "Six," CGT Dallas created a set that included six thrones and a golden crown printed on a golden tarp. Traditional guard equipment enhanced the tale of the divorced, beheaded, dead, and "survived" queens.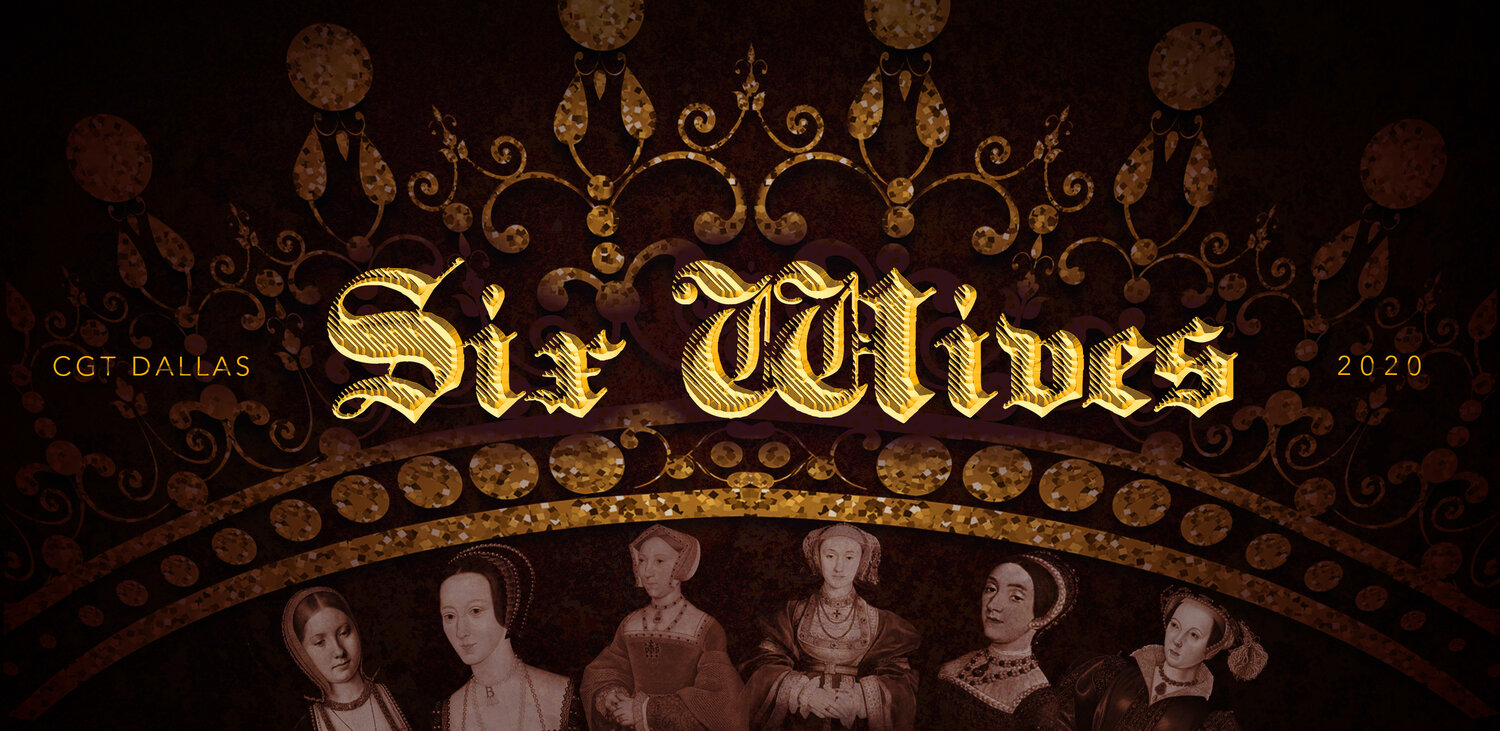 Because CGT (also known as Color Guard Theatre Performing Ensembles) evolved beginning in 2015 into two full World Class independent groups by 2019, CGT selected performers based on two distinct styles of shows in 2020. CGT Dallas cast powerful female personalities that matched the six wives of Henry VIII while CGT Denton portrayed the life of Bruce Springsteen and people from his childhood in New Jersey. With 80 spots among the two groups, every performer had the choice to be part of the show that they felt more connected to as CGT created a safe space for any gender identity.
To celebrate the strength, resilience, and power of women everywhere, three of the four CGT Dallas guard captains from 2020 look back on the impact of the "Six Wives" show.
All three leaders remember the program's powerful impact on audience members. "This show specifically showcased each wife, which showed off the female-identifying empowerment side of CGT," says Katie Morris. Telling the wives' stories instead of the viewpoint of Henry VIII, the characters in the show—as well as the performers who portrayed them—displayed both beauty and power.
"'Six Wives' showcased us in ways that I don't think the winter guard world had seen from an all-women cast before," says Emily Strother. "There were all the moments of femininity, softness, and beauty that you'd expect along with moments of risk, stunts, and tricks that make you say, 'wow.' I loved the opportunity that 'Six Wives' gave to us as performers and what it gave to audience members, specifically young girls."
In addition, the show presented a cohesive force among women. "Our show 'Six Wives' tells a story of unity, and everyone on the floor worked together to captivate the audience," says Rachel Holland. "Being on the floor with so many talented women was an amazing feeling. The show along with the talented performers displayed strength and beauty to other performers in the activity."
With a 40-member female cast, the leaders and members of the group felt a special kinship toward one another. "Leading an all-female cast revealed just how important 'community' [is] in a team atmosphere," Strother says." I found that being on the floor with all women promoted an even greater sense of togetherness in rehearsals. Even with 40 cast members, there was always a general sense of respect and encouragement toward one another."
Holland echoes the sentiment. "I really enjoyed my leadership experience at CGT in 2020," she says. "The captains all worked really well together, and we supported each other in order to lead a large group of amazing women!"
More specifically, Morris says that the group would talk before rehearsals to discuss their goals. "This brought the group closer and stronger [together]," she says.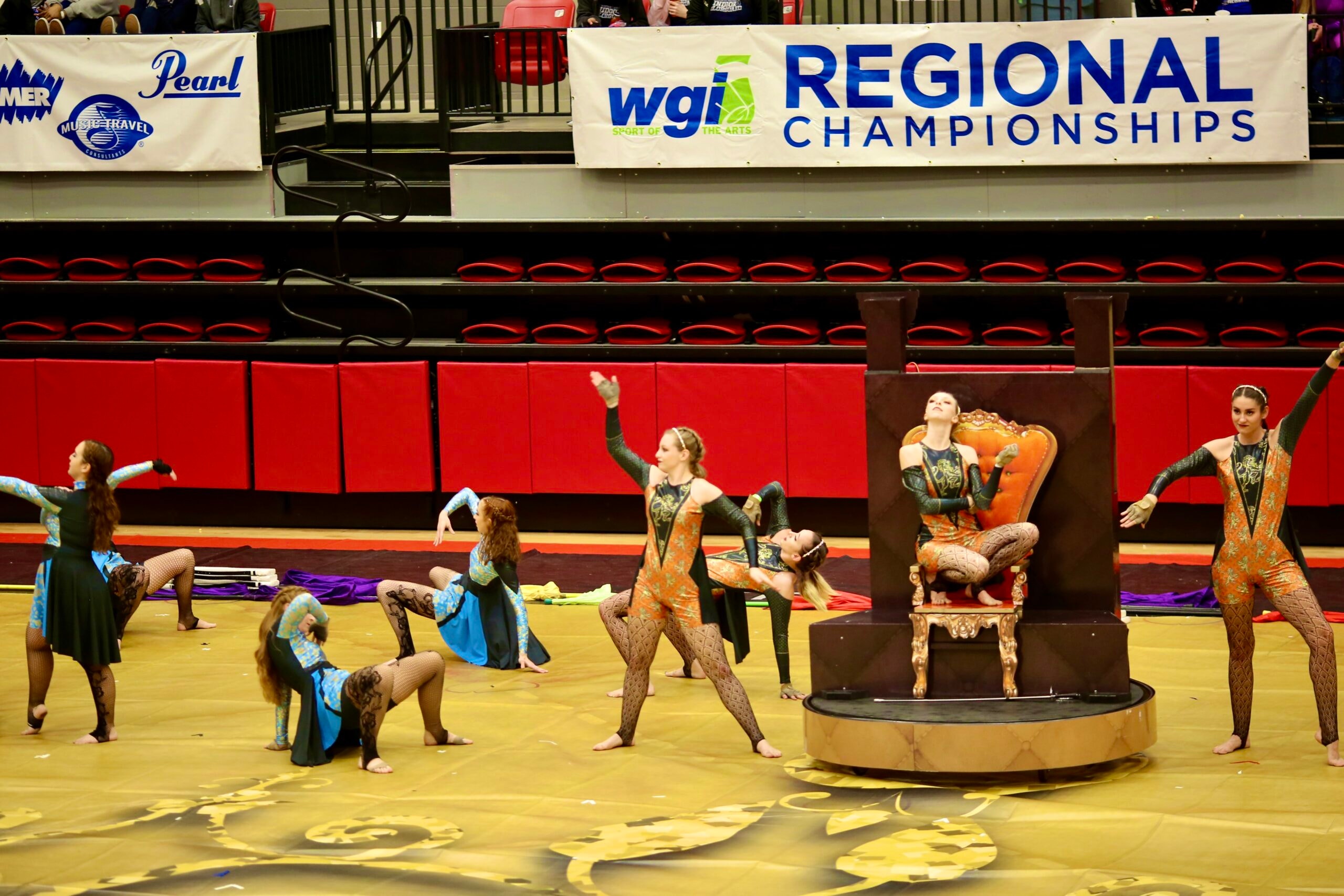 All of the 2020 CGT Dallas captains also teach other performing groups. "The reason I perform is to be a role model and inspiration to my students," says Holland, color guard director at Brewer High School in Fort Worth, Texas. "A major thing that has affected my teaching style … is the importance of connecting and lifting each other up on the floor. Every CGT show that I have been in has felt like a big family and being able to embody the show as a unified group has been so much fun."
Morris says that being on CGT's leadership team armed her with new teaching skills. "Being on the leadership team at CGT helped me to become a better leader and teacher," says Morris, guard director at Reedy High School in Frisco, Texas, and a tech staff member at Coppell (Texas) High School and Mirage Performance Ensemble in Dallas, Texas. "During rehearsals we helped to keep everything running smoothly and making sure we were staying productive, [especially in technique blocks]."
Even though the captains appreciated being in an all-female ensemble for 2020, they welcome a more diverse group. "I want to make sure that I always provide my students the same opportunities, no matter their gender," says Strother, who is color guard director at Braswell High School in Aubrey, Texas, co-director of Mirage Performance Ensemble, and on the color guard staff with the Blue Stars Drum and Bugle Corps. "I feel that sometimes the activity places performers in a box, just based on their outward appearance as male/female/non-binary, before they've even had opportunities to discover their greatest talents."
Holland sums up the power of CGT Dallas' 2020 season. "I really enjoyed connecting with all of the members," she says. "All of the cast [members] really … enjoyed sharing the powerful message [that the show] entailed.
About the Author:
Christine Ngeo Katzman is founder and chief executive officer of Muse Media, LLC, creator of books, magazines, and additional content highlighting performing arts and youth activities. Christine is publisher and editor-in-chief for Halftime Magazine, a publication for marching arts participants and fans. Christine graduated from Northwestern University with a bachelor's degree in journalism in 1997 and earned a Master of Business Administration from the University of Southern California in 2007. While at Northwestern, she marched in the Northwestern University Marching Band, including the 1996 Rose Bowl and 1997 Citrus Bowl.