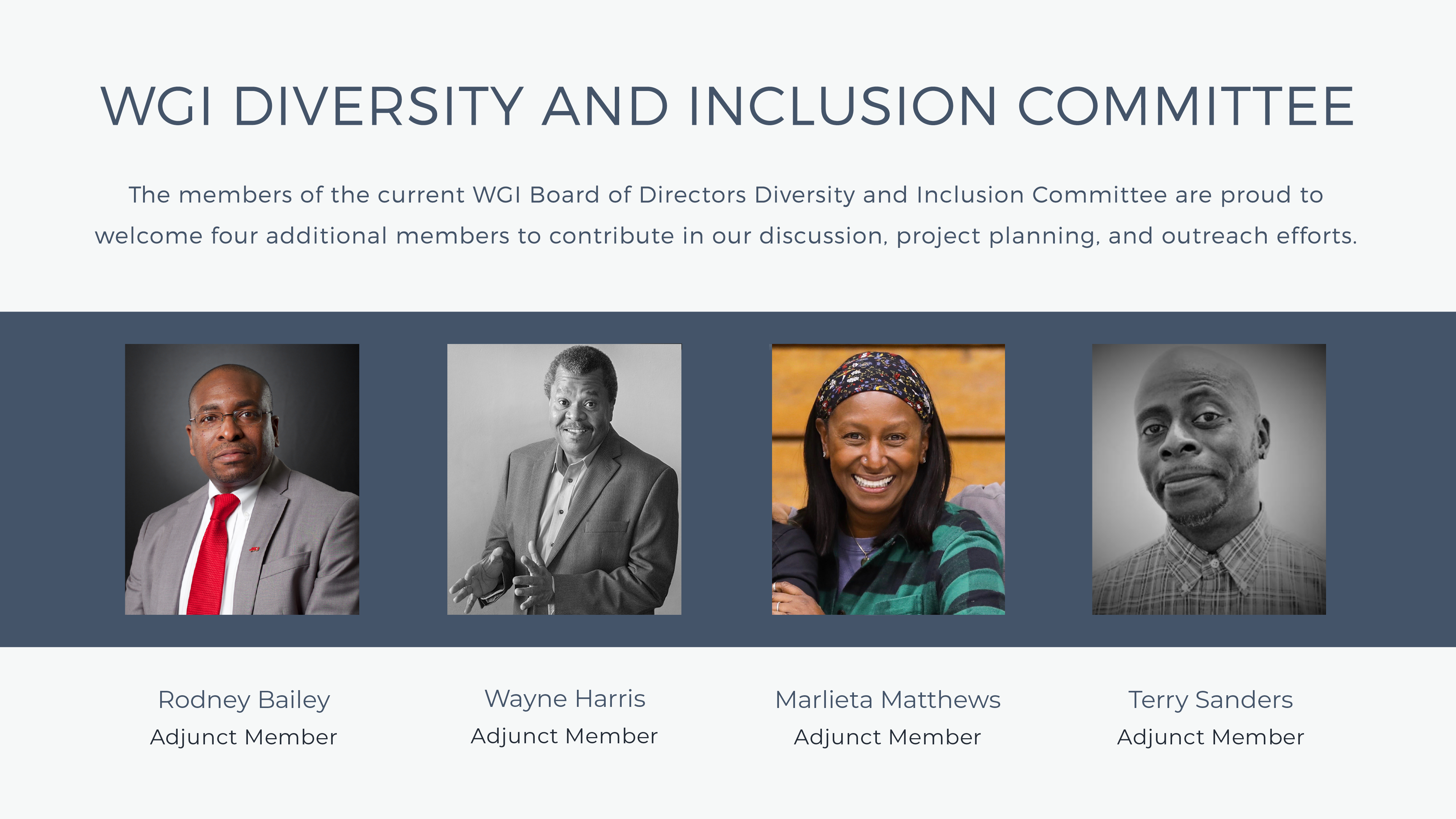 At its meeting last November, the WGI Board of Directors formed a new Diversity and Inclusion Committee charging the committee with the responsibility to develop and put forth proposals to the Board to address issues of diversity and inclusion within the WGI community. Recognizing that diversity goes beyond language, ethnicity, race, and religion to include crosscutting characteristics such as gender, sexual orientation, and range of ability and age, WGI seeks to build an appreciation for the qualities brought to bear by each individual and cultural group with whom we share our communities and the marching arts as a whole.
The Committee began its work shortly thereafter by gathering information, engaging in discussions and making proposals for projects to be implemented at the 2020 World Championships in Dayton, Ohio. Following the cancellation of the Championships due to COVID-19, the Committee shifted its focus to other long term and short term projects.
In order to provide more informed and authentic leadership for the advancement of the marching arts, WGI's Board of Directors is conscious of the need to promote diversity within the staff, performers, educators, designers, adjudicators, programs, audiences and written policies of our organization and those we serve. To more effectively accomplish these goals, the Board of Directors approved the Committee's request to include people from outside of the Board to serve as members of the Committee. WGI is very pleased to announce and welcome the following new members of the Diversity and Inclusion Committee:

The Committee has been hard at work for the last few weeks, and WGI will be announcing some of its initiatives in the near future. The other members of the Diversity and Inclusion Committee are Ed Devlin, Fred Feeney, Shavon Garcia, Tony Nuñez, Noreen Roberts, and Kevin Shah.
---
Click here to learn more about each of the new members