In the northwestern corner of San Diego, California, an 11-member guard rehearses on the blacktops of University City High School, braving wind and sun despite the "indoor" season. Instrumentals from the musical Bridges of Madison County play in the background, as director Greg Humphrey watches, scrutinizing choreography and technique.
The inception of Coronado Independent Winterguard has been six years in the making, but many of its facets have been influenced by events and relationships that go even further back.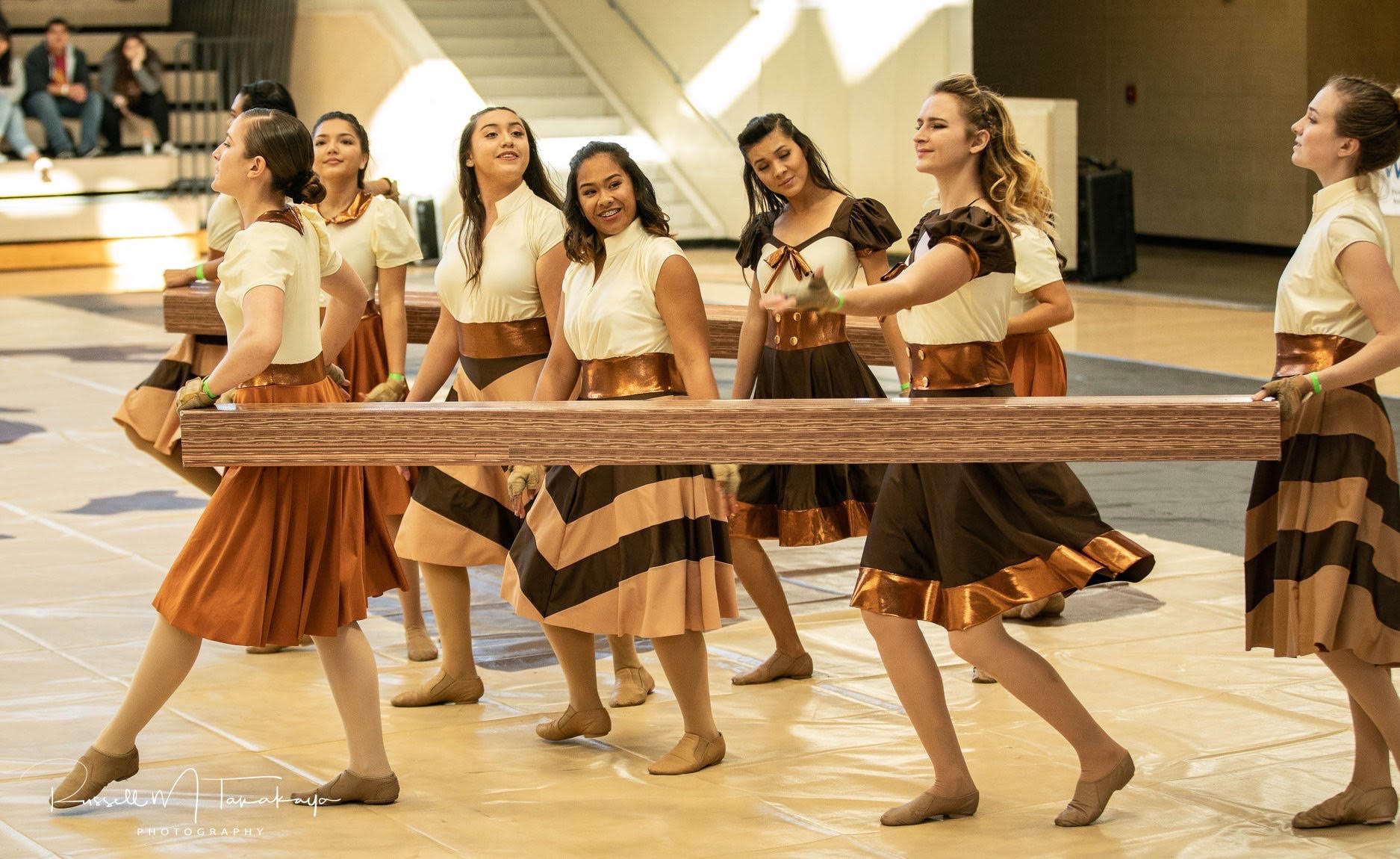 Greg began spinning at J. J. Pearce High School in Richardson, Texas, enjoying a successful season in his first year. He became hooked on the activity; but, after the program's instructor was forced to leave due to personal health issues, there were rumors that the school's program would be eradicated. Following a suggestion from a friend, he auditioned for Nolan Independent, thus beginning his guard career away from school. Greg marched there for four seasons, before also spinning at Insignia, Corona and Opus X. "I have met some of my closest friends in these organizations," he says, "and I wanted to provide that opportunity for more students in San Diego."
For the past six years, Greg has wanted to start an independent guard, but the timing of work and finances was never right. After his job moved him from Colorado to San Diego in 2015, he began teaching color guard there and realized his style was different from other instructors in the area. Wanting to give students an opportunity to learn a different style of technique and choreography, he rallied a few friends to conceptualize a new group. They came up with the name Coronado after driving past the Coronado Bridge, a San Diego icon that includes the name Corona, where many of the staff first met.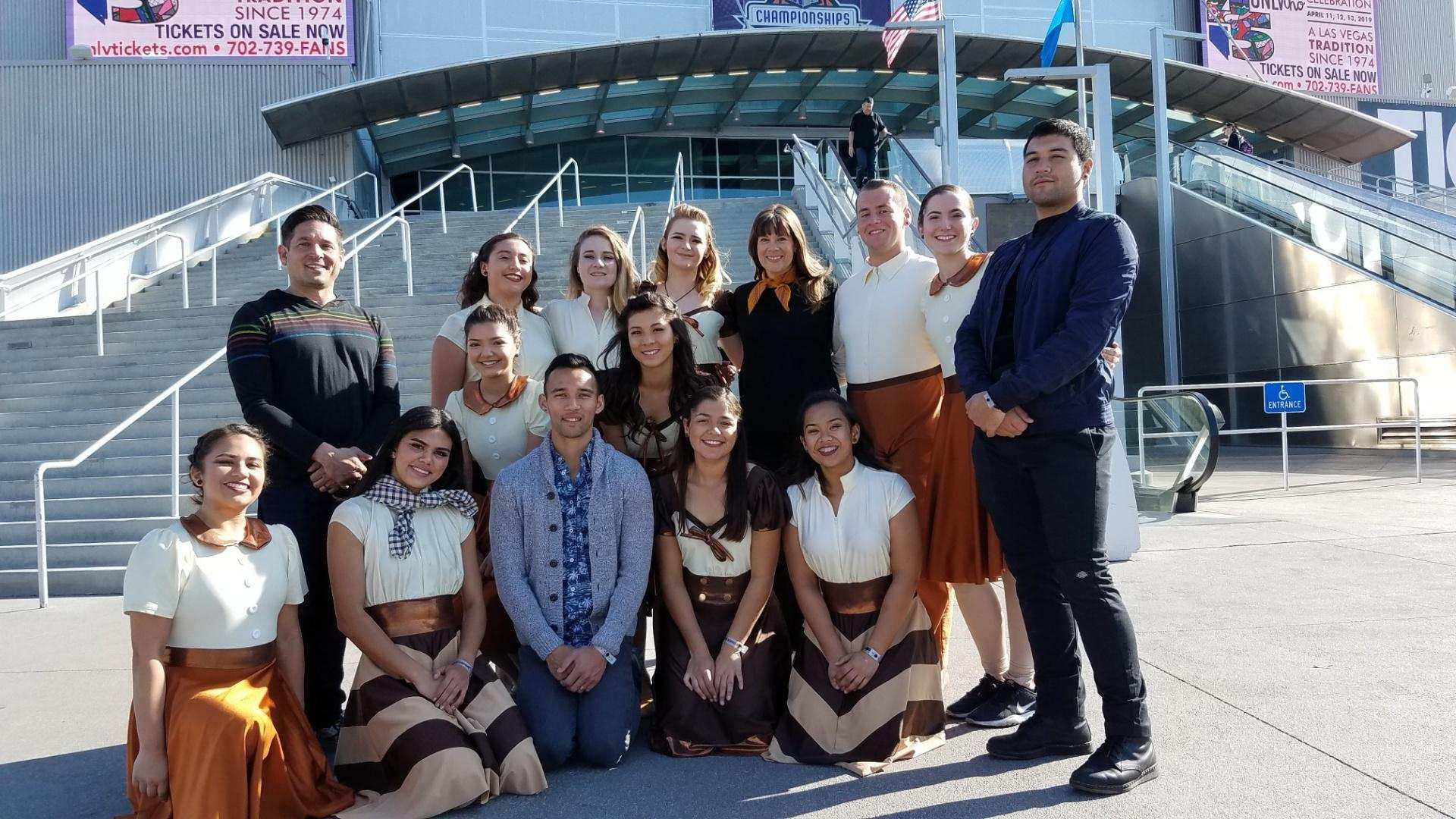 The staff members, Greg, Kekoa Mateo, Heather Serdoz, and Chuy Vazquez, have all received the same training under Michael Shapiro—each of them emulating his style of choreography and design. They worked with Shapiro to create the concept of Coronado's debut show, To Build a Home. The show follows a group of Italian immigrants who travel to America from Napoli. Guard member Ryan Bender describes, "We start off with an uneasy feeling because we left our home and are embarking on a new journey. As the show progresses, the mood changes from a feeling of uneasiness to confidence, as we start our new life in America. We finally achieve a feeling of independence and pride, having finally built a home."
The staff and members have, in fact, built a new home for students in San Diego, as the 2019 season came to a close. Greg hopes to continue creating memorable shows that engage the audience, while developing a program that will train students to reach their goals of marching in drum corps or other indoor groups. He concludes, "We have big goals in mind, and hopefully they will all come to fruition."
Mai Tran is a student at New York University, studying English with minors in dance and American Sign Language. She writes for several on-campus publications and is a volunteer editor at October Hill Magazine. Originally from southern California, she has performed with the Pacific Crest Drum and Bugle Corps and Alter Ego Winter Guard.