In Case You Missed It:
Scottish-American Singer, Songwriter, and producer David Byrne was recently interviewed about his career and featured on the hit TV news program "60 Minutes". Here he recounts various milestones throughout his career, including performances with his band, Talking Heads, the creation of his digital lecture series "Reasons to be Cheerful", and, most notably, the ambitious Marching Arts X mainstream TV crossover, Contemporary Color.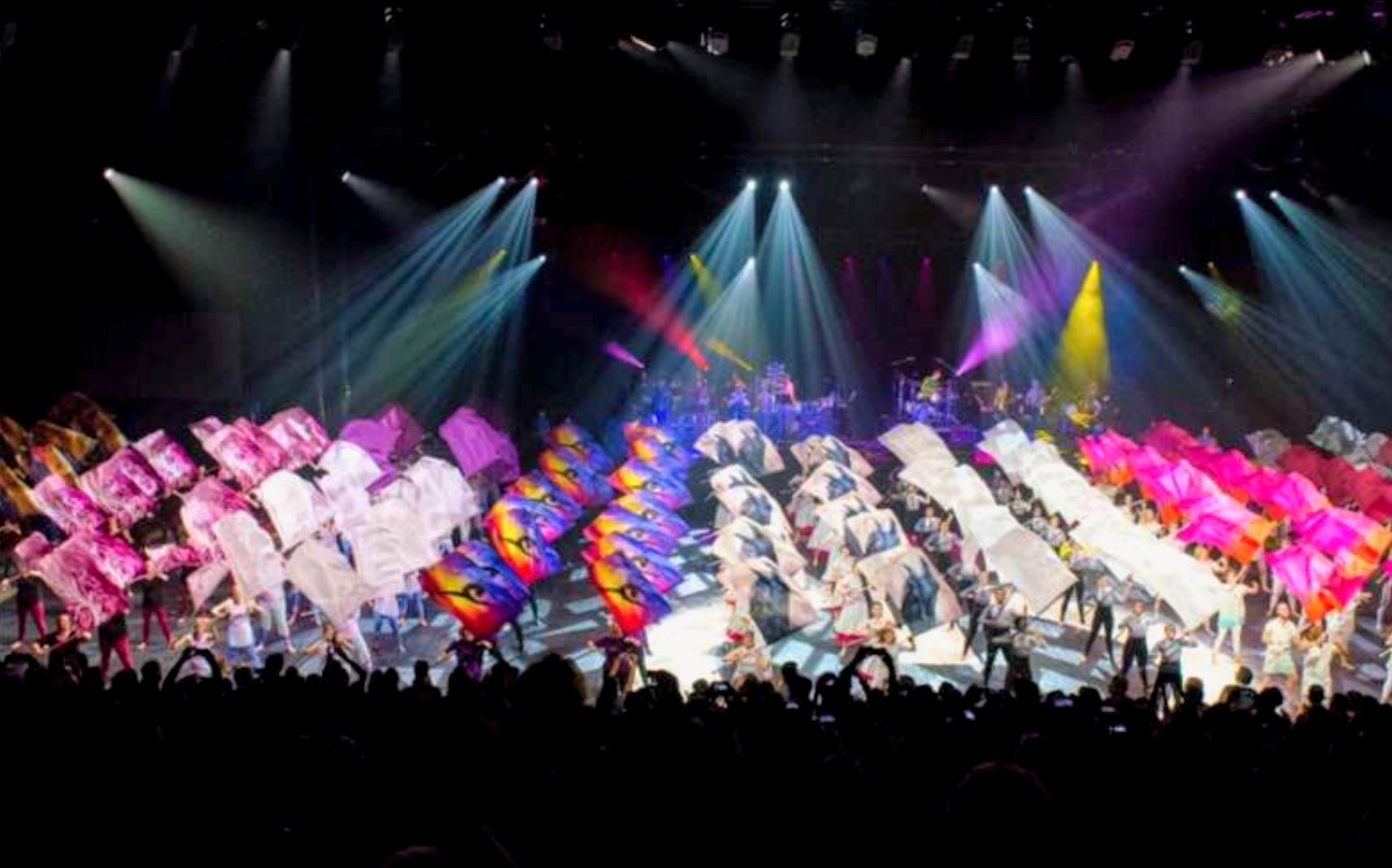 "This odd and ambitious event, staged in New York and Toronto, was the brainchild of David Byrne, a stranger to neither surprising collaborations nor ambitious concert films," Said Hollywood Reporter Magazine. "This hybrid event featured pop artists performing on a stage while teams of color guard performers mounted arena-filling spectacles in front of them."
The interview recounted the visual collaboration and highlighted the strength, beauty, and intricacies of the indoor marching arts. To watch the entire interview with David Byrne, click below!
To learn more about the ambitious mainstream marching arts extravaganza Contemporary Color, click the article below.