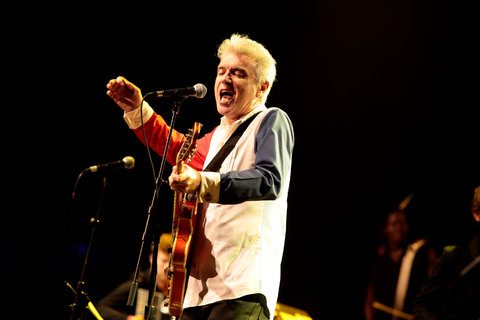 BAM and Barclays Center present Contemporary Color, a performance event created by music icon David Byrne, co-commissioned by BAM and Toronto's Luminato Festival, and inspired by the phenomenon of color guard, known as "the sport of the arts."
David Byrne, Nelly Furtado, How to Dress Well, Devonté Hynes, Kelis, Nico Muhly + Ira Glass, St. Vincent, tUnE-yArDs and ten color guard teams including WGI finalists Alter Ego, Emanon, Field of View, Mechanicsburg HS, and Les Eclipses will all perform LIVE. Contemporary Color marks BAM's first production partnership with Barclays Center, a historic pairing of performing arts institution and major arena.
June 27 & 28 at Barclays Center for BAM 2015 Winter/Spring Season
June 22 & 23 at Toronto's Air Canada Centre for Luminato Festival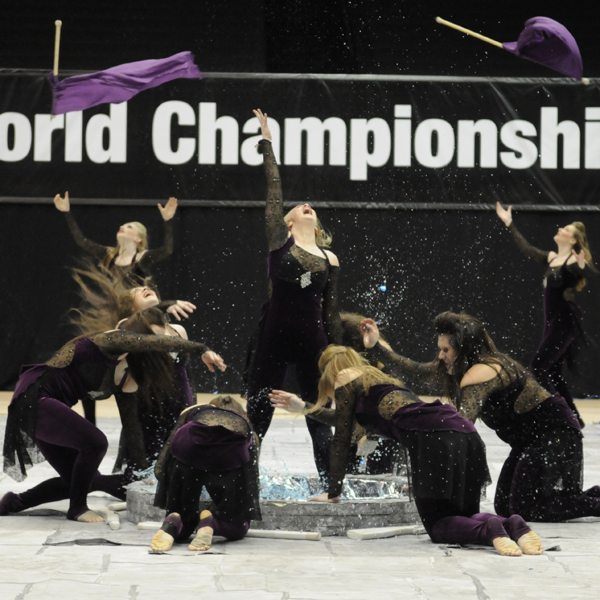 When Byrne agreed to lend a composition to a high school performance team back in 2008, he knew little about the color guard phenomenon, which is wildly popular in high schools across the North American continent. Modern color guard has evolved out of military tradition, stepping outside of the marching band to become an independent competitive sport known as one of the "marching arts." Color guard can be found in most American high schools, colleges, and universities, and uses props like flags, rifles, and sabers, along with movement and dynamic music, to express a conceptual motif.
At the time, Byrne's only request was to see for himself how his music was used. Upon viewing an electrifying DVD of the Winter Guard International's World Championship, the creative seed for Contemporary Color was planted. "I was stunned at what I was seeing," Byrne recalls, "and being a musician I naturally wondered to myself: what if these performances had really great live music? Wouldn't that lift it to another level?"
With the support of BAM and Luminato Festival, Byrne began reaching out to some of his favorite artists—as well as an array of northeast regional color guard teams—and the epic, arena-scale artistry of Contemporary Color began to take shape. Byrne's directive to artists as diverse as Devonté Hynes and Nelly Furtado is to work alongside the creative heads of each team to produce a mind-blowing meld of original music and routine, promising New York and Toronto audiences "the biggest glitter cannon show of your life."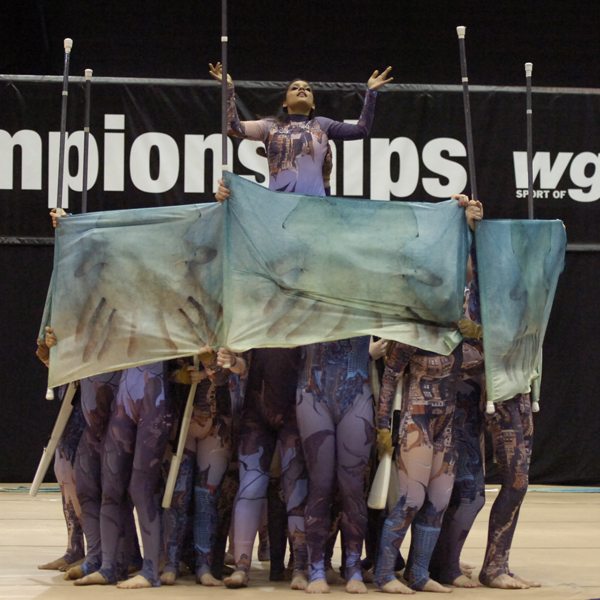 The engagement marks BAM's first production partnership with Barclays Center. Located just two blocks from each other, BAM and Barclays Center have created one of the most vibrant and unique cultural districts in the US.
"Contemporary Color is a perfect example of the kind of artistic partnership that has emerged out of the Brooklyn cultural district, enabling us to deliver extraordinary programming to our audiences in a way that would not have been possible even several years ago," notes BAM Executive Producer Joseph V. Melillo.
Barclays Center owner Bruce Ratner adds: "Our goal when we opened Barclays Center was not only to bring world class sports and entertainment to Brooklyn, but to differentiate the building by tapping into BAM's expertise in the global arts scene," Barclays Center majority owner Bruce Ratner said. "We are delighted to join with BAM in bringing such an artistically driven event to Barclays Center and to continue to build on Brooklyn's dynamic cultural offerings."
Barclays Center (620 Atlantic Ave)
Jun 27 & 28 at 7:30PM
Tickets start at $25
On sale Jan 28 to general public (Jan 21 to Friends of BAM)