This past season was the 40th anniversary of Elizabeth High School's A-Class winter guard team winning the 1982 WGI World Championships. To celebrate the many memories the team made together, they decided to have a reunion to see all their friends again. Click Here to view the program they created for their 40-year reunion!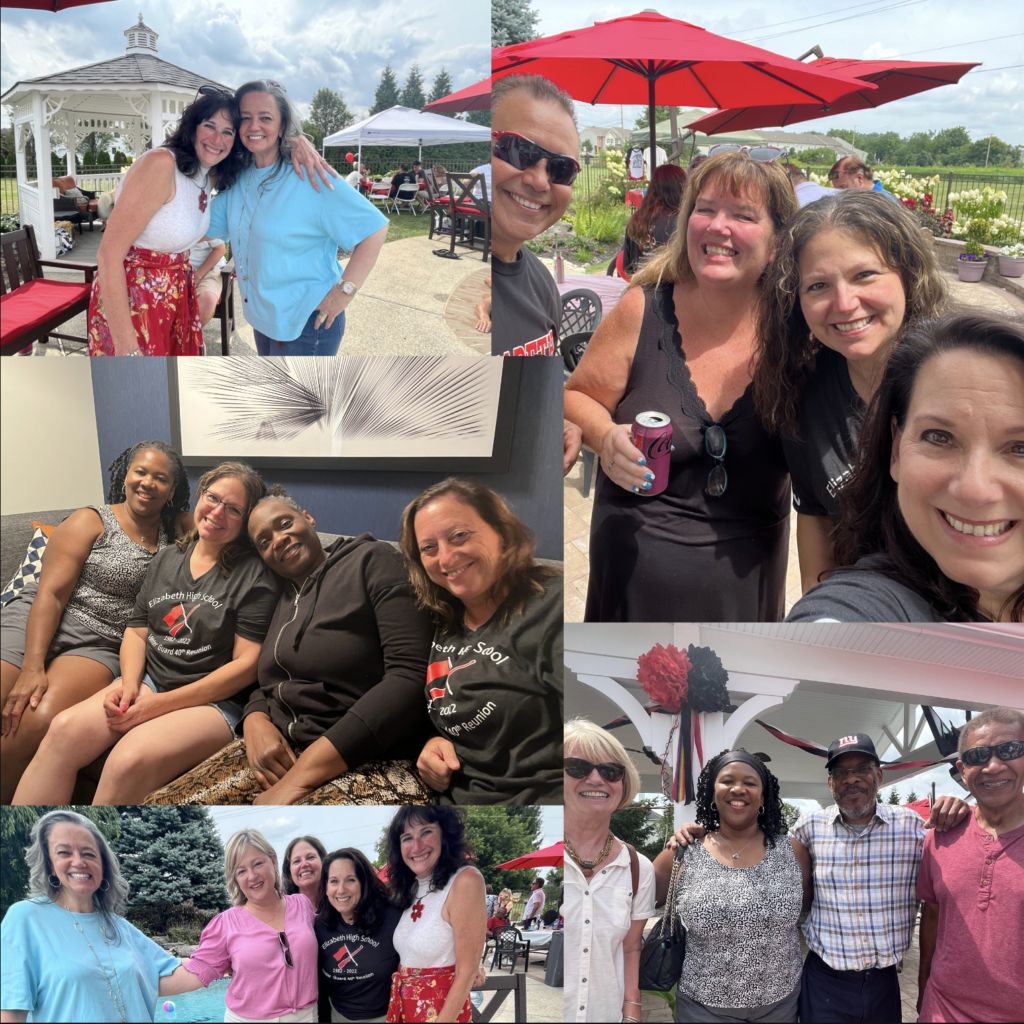 "We have been discussing having a reunion for years," said former member, Elvie Krieger. "It took some time to find everyone, but mostly, I think we have all been busy with our lives, families and jobs, and never got around to making this happen. This was finally an opportunity to get together."
With the COVID-19 pandemic that put a pause on everyone's lives, it taught Krieger and the rest of her team that it was time to get everyone back together, since no one knows what tomorrow will bring. Krieger put her idea of having a reunion on Facebook, then the planning for the event began.
Tim Bernier, one of the members who was on the rifle line, offered to hold the get-together at his home on August 5. This was the same weekend as Drum Corp International's East Competition, so most of the team headed over to J. Birney Crum Stadium together to watch teams compete.
The 1982 team consisted of 20 athletes, 16 of which were able to make it to the gathering. Members traveled from Illinois, Florida, Texas, Arizona, Virginia, Rhode Island, and North Carolina to attend. Two members from the team have sadly passed away since their original performance, but one of those member's sisters was able to come to represent her. When the group was finally together in Bernier's home, Krieger said everyone was full of joy.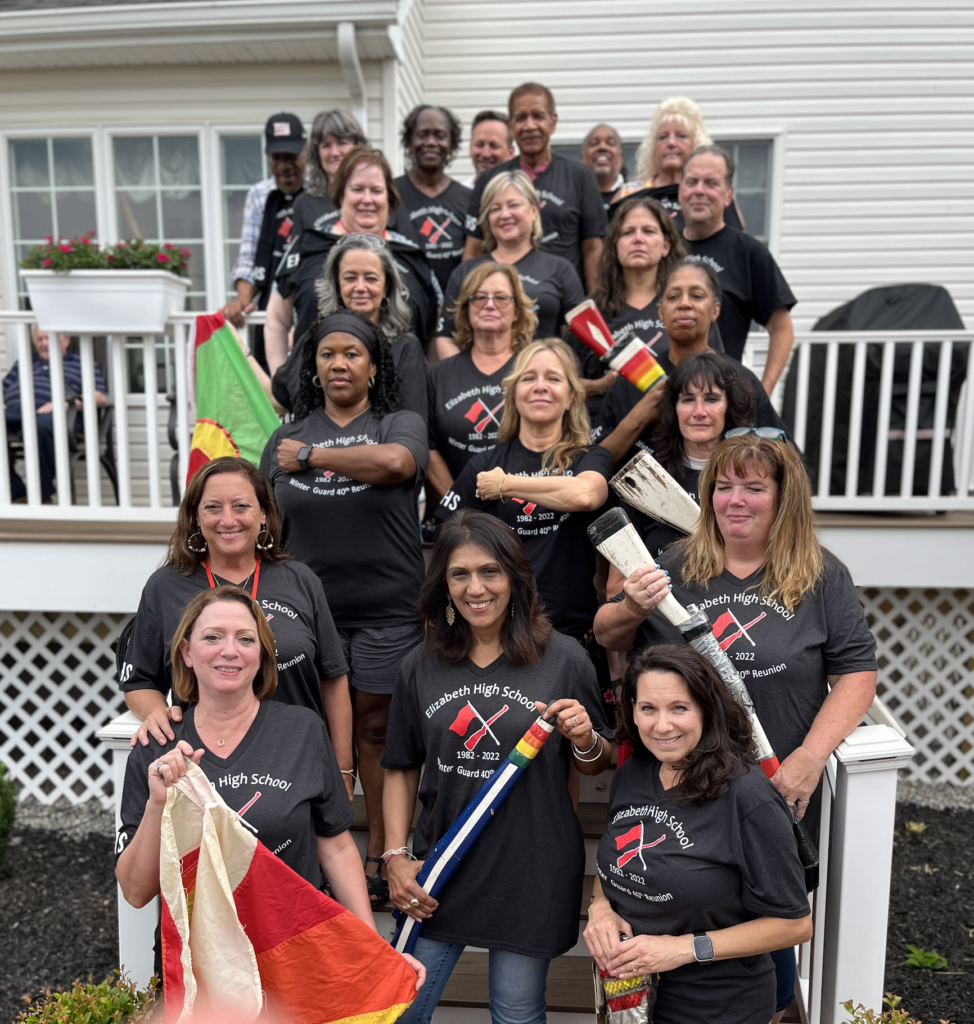 "It truly felt as if no time had gone by and we all just embraced each other, laughed and talked about our lives and what we'd been up to," said Krieger. "Promising to keep in touch with each other."
The six-hour reunion was decorated with color guard memorabilia, guard equipment, and more. They watched old videos of the team, while catching up over barbeque and a cake that Bernier made.
"The plan was to play some reunion games, but everyone was just so excited to see each other, all we did was talk, eat, laugh and simply enjoy being together," said Krieger.
Attending the 1982 WGI World Championships is something that Krieger and her whole team will always cherish. For most of them, it was their first time getting on an airplane and traveling to a new state. Krieger even got to go on the adventure with her sister who was on the team's rifle line.
"I think the memory that stays with me to this day is of being at Vanderbilt University and walking as a group to perform our finals show," said Krieger. "We were very prepared and had been undefeated all season, but we were still nervous. It was only later that it would hit home that would be the last time that the 20 of us would compete together."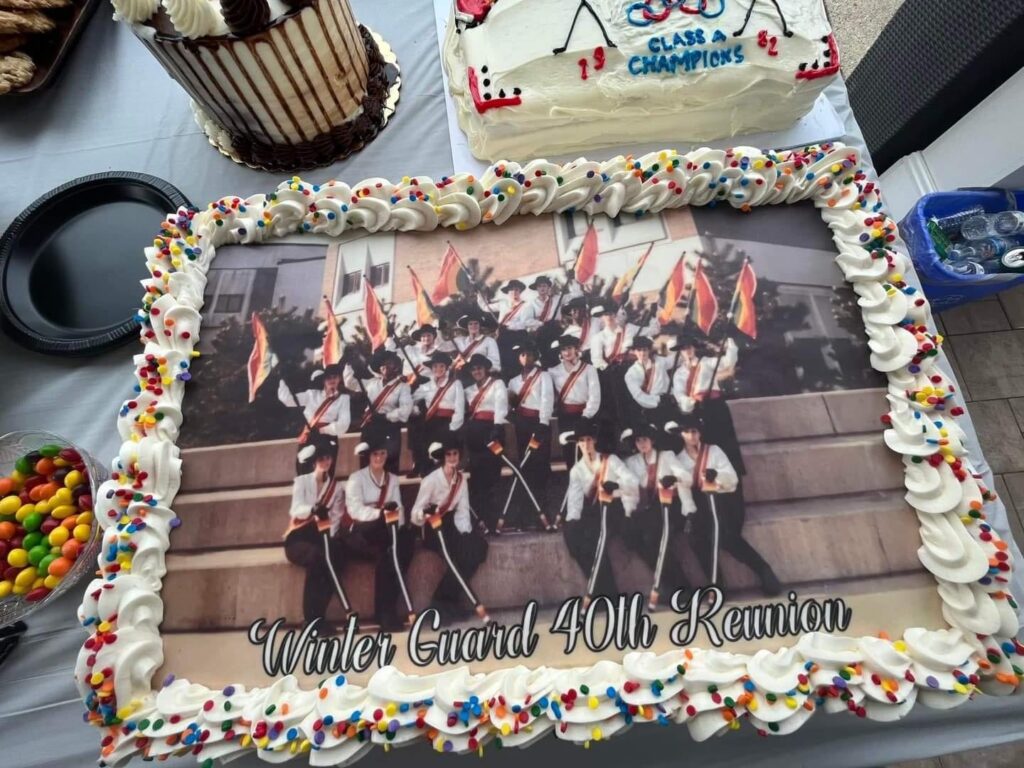 The team held hands while they waited to find out they would be crowned the 1982 A-Class World Champions. The plane captain even announced the team's victory on their way home. Krieger said seeing how much each member had accomplished over the years made her remember how much the sport has impacted her and her team in the long run.
"We unanimously attribute our work ethic, the ability to persevere when others give up, collaborate and work with others, and the capacity to be a leader to this wonderful activity," said Krieger.
The 1982 Elizabeth High School colorguard team wants all current performers to savor every moment of their color guard career.
"Take note and value the friendships that you are making now, you may not realize it, but they will last a lifetime," said Krieger.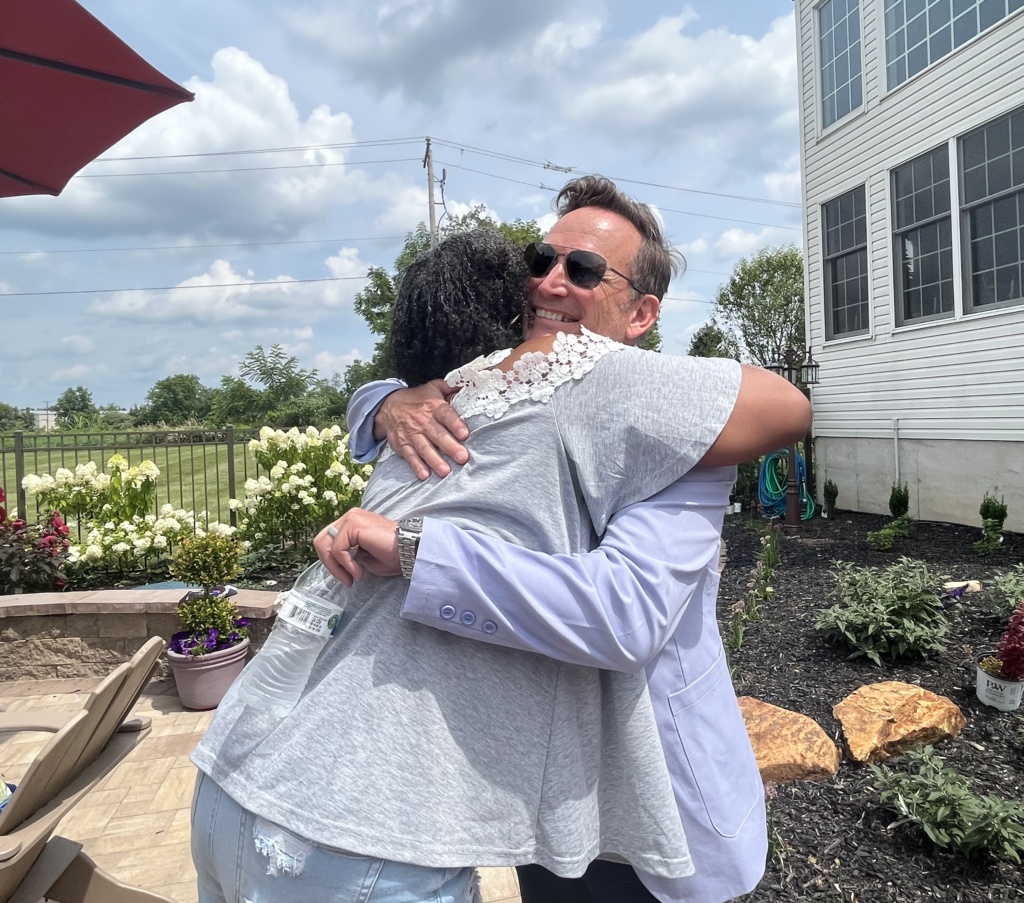 About the Author:
Emily Ward is a junior at the University of South Florida in Tampa, Florida, and is studying to receive her bachelor's degree in mass communications with a concentration in broadcast news. She is also a psychology minor. She began colorguard her junior year of high school, and was a captain of Sunlake High School's Open Class team and has since spun for the University of South Florida.