When the weekend rehearsal is over, the floor is folded, and areas are swept, performers and technicians often check in with each other one last time before hitting the road. On the drive home, however, the same slice of reality hits us all: we still have to work the next day.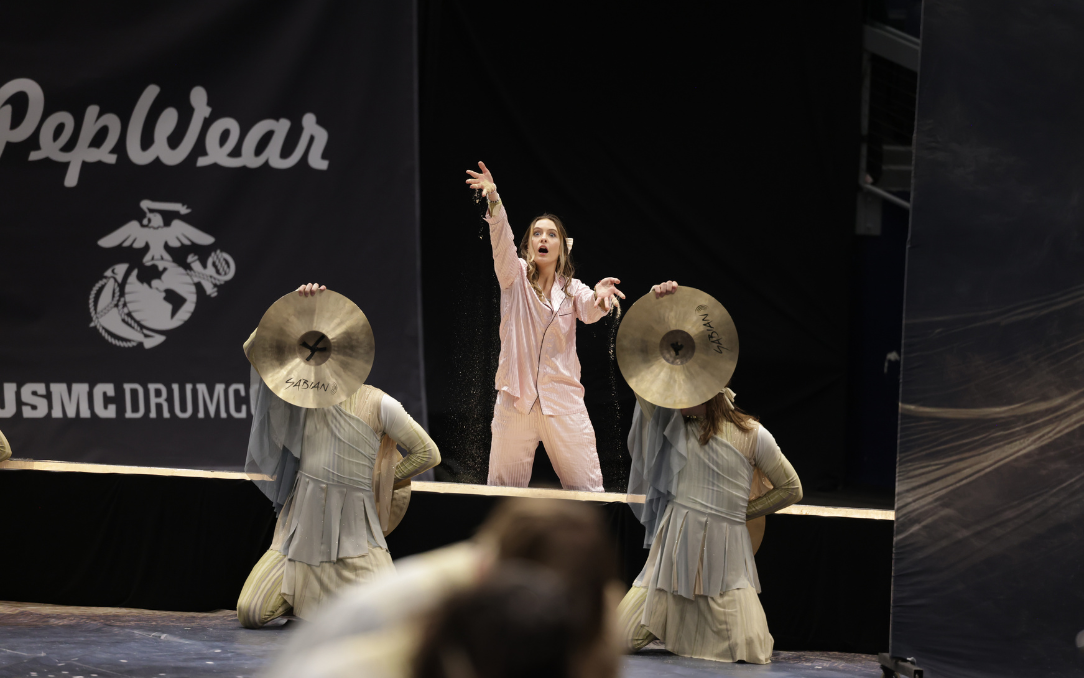 Hundreds of participants across the indoor activity don't walk into a traditional classroom on Monday mornings. The day after rehearsal, and sometimes the same day as rehearsal, there's a crew clocking in at restaurants, logging into virtual meetings, or uploading documents for a yearly review. Not everyone involved in the marching arts participates in music during the week. A group director might run dual monitors, balancing their company's spreadsheets amongst their ensemble's orders, schedules, and bus quotes. The designer has five tasks to knock out that affect whether three different groups are ready for a preview show, but maybe they also have a personal therapy practice to maintain. For this reason, I focused on the individuals with the most significant gaps between their marching and professional personas.
Our first example is Sai Gonyea, a general music teacher at Big Creek Elementary School in Forsyth County, GA. He also teaches the guard program at Cherokee HS but has performed with Paramount Winter Guard for the past two years.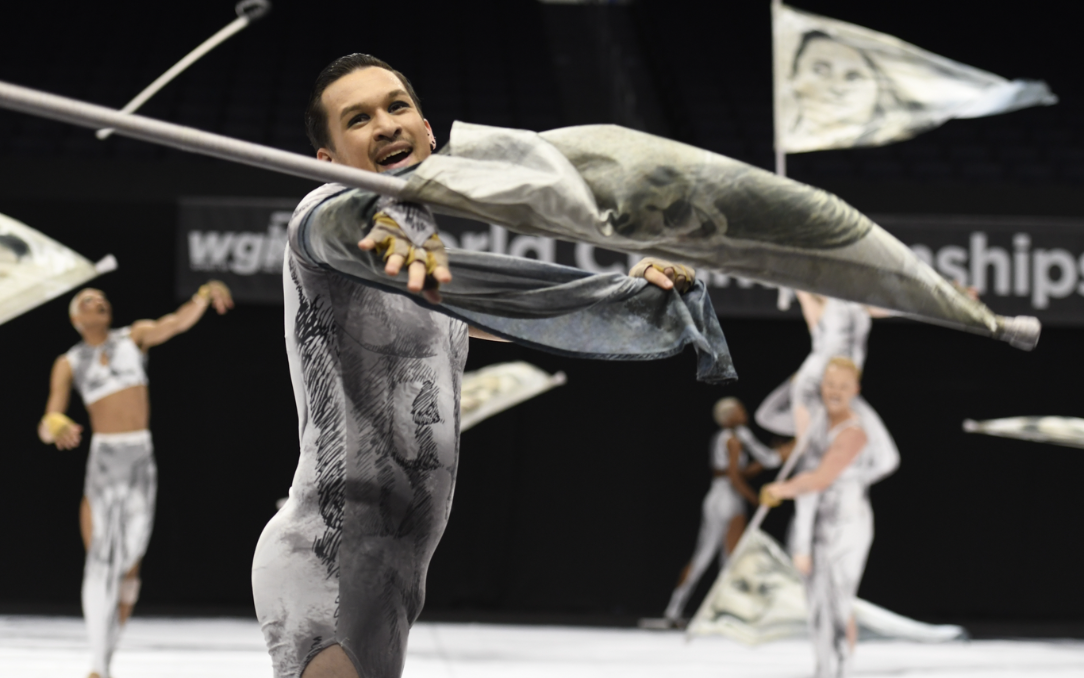 Sai is fortunate to be surrounded by music, so he's not entirely shifting gears from day to day, but he wouldn't be able to accomplish any of this without explicit planning. The activity creates a perfect storm to test his planning skills.
Alex Rochowski, a computer science teacher, percussion instructor at Beauregard HS in Alabama, and front ensemble technician for Q2 out of Atlanta, believes he owes his musicality, relationships, health, and standards to his time in the activity. His full-time work at Panera Bread while performing with Atlanta Quest and Crown Drum & Bugle Corps was a necessary sacrifice to earn full-time residency in Alabama and qualify for in-state tuition at Auburn.
"This would not have been possible without the challenge to my lifestyle balance as a performer and my conscious efforts to swim rather than sink in the busiest of my times."
Weekend rehearsals are one of the cornerstones of the activity. And if we don't plan through them, we'll never reach our goals. Without the sacrifice of performers, instructors, and the community, our weekday lives would be twice as packed. We owe some of that flexibility to our coworkers and superiors. Lindsey Jo Vawter is Sr. Staff Counsel at Asurion and judges, teaches, and works with local circuits nationwide. She finds the activity to be a fortunate release from a demanding career, even when both are busy: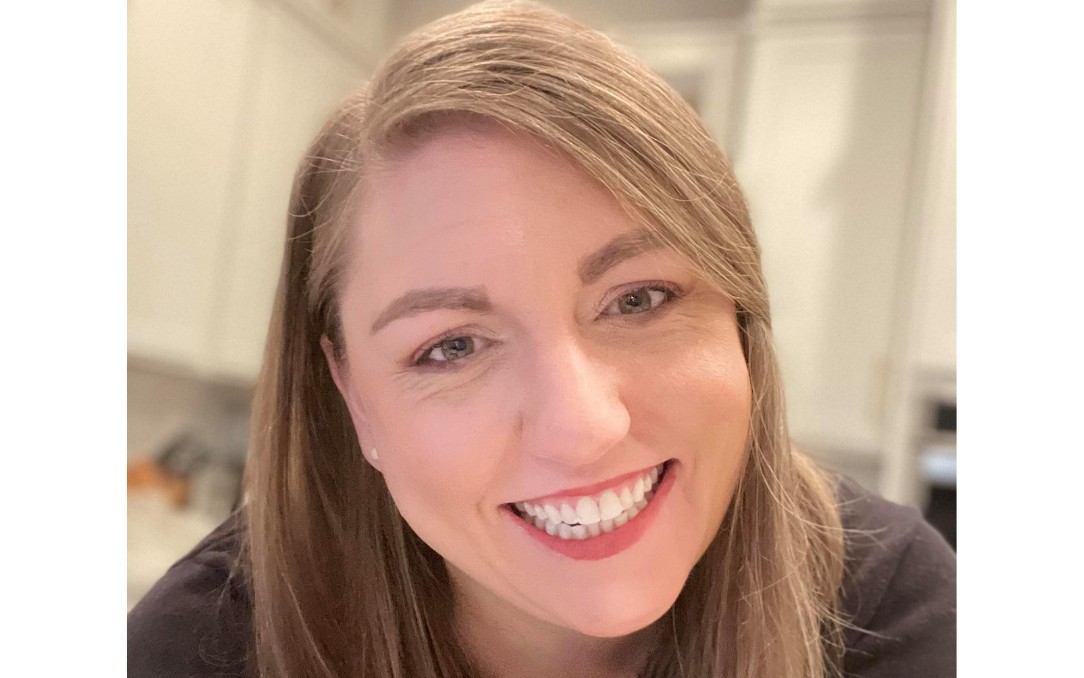 Talen Burkett, an accountant with Internova and cymbal technician with United Percussion, also cites flexibility as one of the reasons he's able to give the activity his full attention:
"I was fortunate enough to have understanding bosses. I had a conversation explaining that the season was temporary and the only true day it affected was Saturday. It was hard to convince them while still working in the retail and service industry, but we compromised with me working Friday mornings at one job and Sunday evenings, after rehearsal, at the other…Most employers assume that you're taking time off to 'have fun', but explaining the activity as a whole and how it's affected your life helps them understand how important it is to you, how it's helped develop you as a person. Then, when I started teaching, they could see how I was helping the next generation."
Another elementary school teacher, Marquan McCoy, teaches at J.H. Gunn Elementary and teaches guard at Ardrey Kell High, all while marching Etude Winter Guard in 2020 as well as this season. The weekends make everything worth it for him, both the rehearsals and the recovery:
"The weekends are long and challenging mentally and physically, but I prioritize self-care. A bit of me time is great for the mind, body, and soul. Finding time to be myself and retreat to a good movie on the couch is essential so I'm not overwhelmed with my various projects."
The key here is Marquan's willingness to prioritize himself—specifically, the time to be himself fully.
—
Nick Berkowitz, a current snare player for Atlanta Quest and alumni of Q2, is familiar with this balance and even moved states to make it all work.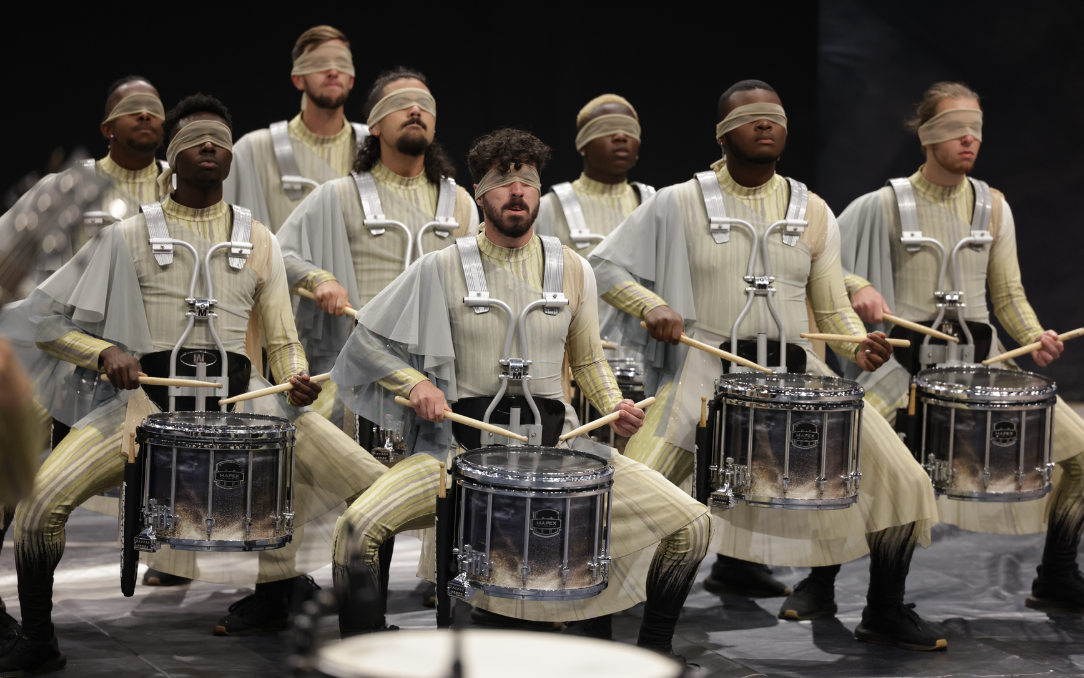 For multiple seasons, Nick balanced full-time work at Starbucks because they gave him the flexibility to practice while also providing a wage that allowed him to pay dues and bills. He even moved from Florida to Georgia to cut down on driving expenses.
For Dakota Gibson, currently a nursing student at East Tennessee State, the same flexibility of food service helped during their time at Paramount Winter Guard in 2019 and 2020 when they drove from East Tennessee to Atlanta, GA.
"I will say working in the service industry was very helpful during that period because they were flexible with my schedule. You could make great money in a short amount of time for things like groceries and dues."
Whether the ensemble is independent or scholastic, it takes a unique blend and balance to fit the rehearsal and work schedules together during a given season. Cody Thompson, a realtor in Chattanooga, Tennessee, knows what it's like to balance directing and teaching with a job that couldn't be farther from the activity.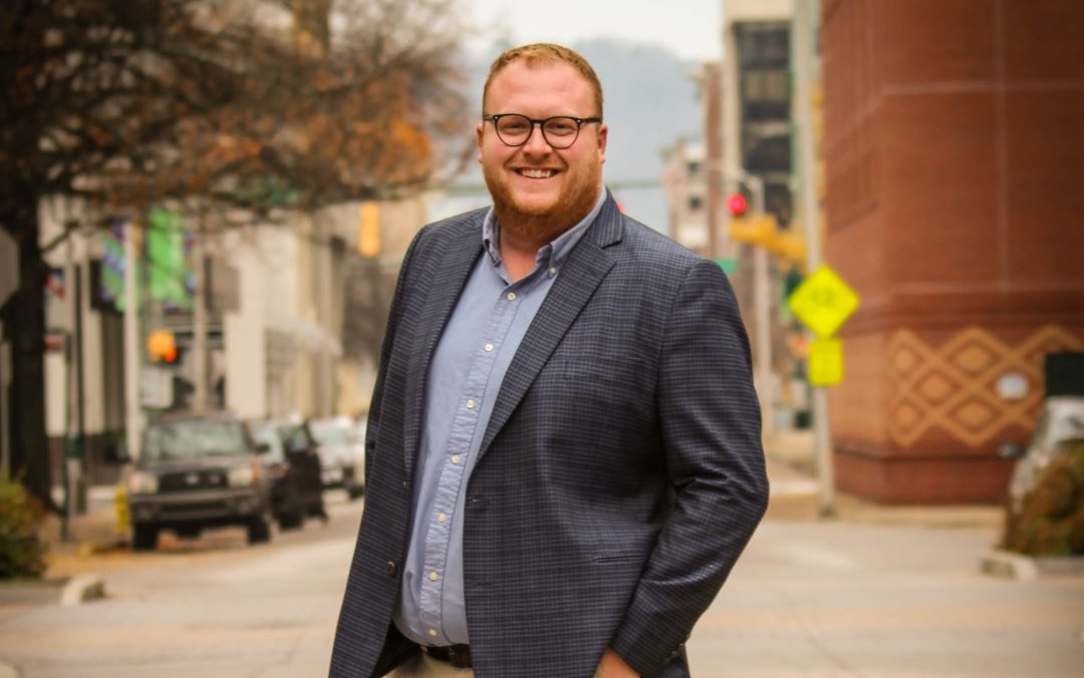 Another realtor, John Campese, cites almost the exact same support system. The executive director of Infinity Percussion and owner of The Infinity Group Remax Marketplace recognized early on that he was a "control freak," but now he couldn't imagine a path without the team he's built.
"I had to realize quickly that we needed passionate and qualified people on our team, and I needed to trust them to do the great work that they knew how to do. It's an 'all in' commitment for me personally and professionally. Without the continued support of my wonderful family, friends, students, and the amazing community, none of this is possible."
For many, WGI is about rotating priorities. In a similar way, we have to prioritize our Sunday night. If that's our only free time, we have to trust that the hour set aside on Monday for a weekly staff meeting is sufficient. Instructors and performers know to highlight their own mental and physical health, but do we prioritize it often enough? As Brene Brown, a psychologist at the University of Houston says, you can't save someone else from drowning if you're drowning.
Jash Padhiar, a Paramount Winter Guard member for over five years who works in finance and sustainability, believes the compartmentalization, sacrifice, and dual pursuit has made him a better communicator and idea generator, leading to long-term success on both paths.
"I specifically allocate time during the week to practice and take care of my body, and I leave anything work-related aside during weekend rehearsals or shows until Monday. I'd challenge independent performers to pursue their career and marching goals simultaneously."
—
As a staff, if all we do is balance our own needs, the performers may not have what they need by the weekend, or the performers may not be ready for their performance. This is where the rotation comes in that Jash references and Ansley Smith also notes. Ansley has worked for the Centers for Disease Control and Prevention (CDC) as a biologist for almost four years. She completely flips to the other side of the coin on the weekends to perform with Reverie World and teach at Parkview HS.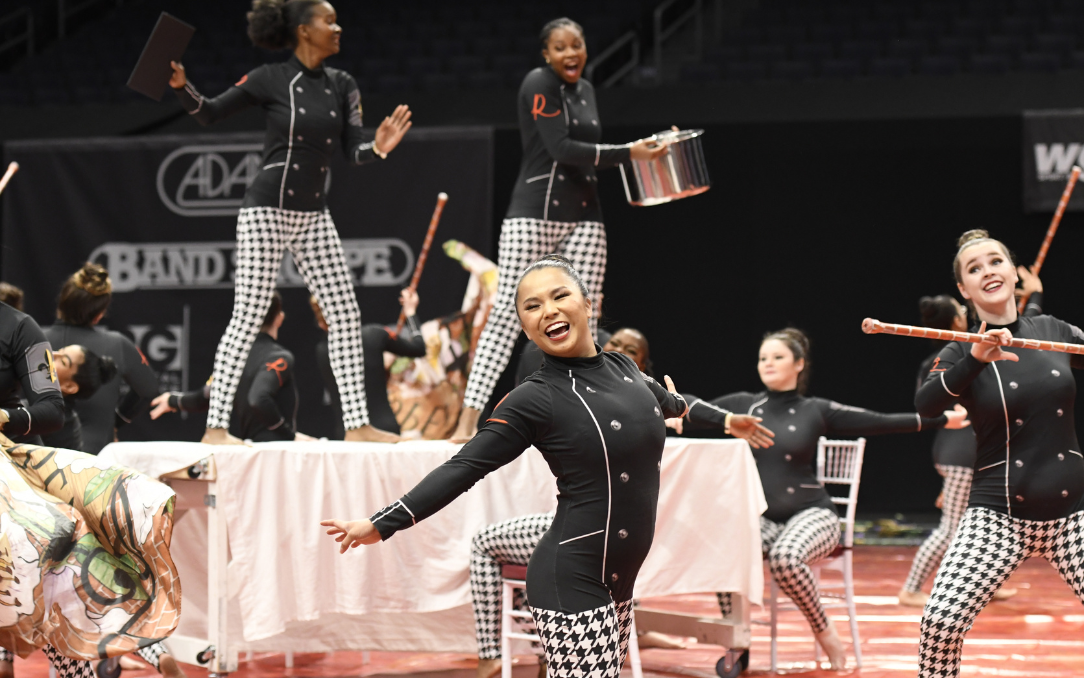 Kym Haygood II, a percussion instructor based in Raleigh, North Carolina, makes the drive from NC to Atlanta monthly to tech snares at Q2, and like many others, performing or teaching is the thing that makes the week easier for him.
"During the week, I work full-time as a software analyst. This is a very demanding position, but I manage due to my outlet being music and drums."
Because of that balance, he doesn't feel as if the activity affects his work. If anything, it makes him a more efficient employee. When others spoke about this, they specifically mentioned compartmentalizing again and again. Dakota, one of our service industry examples, spoke specifically to the advantage of having clear lines between work and guard as of one his favorite things about independent world class:
"For me, it helped to compartmentalize work during the week, and guard on the weekends. I commuted almost 5 hours each way, with work Monday through Thursday, travel and rehearsal on Friday, Saturday and Sunday rehearsal, and then a drive back Sunday night."
Madison Norrington, a school counselor at Walton High in Marietta, GA, performs with Reverie's World Guard and cites a similar methodology: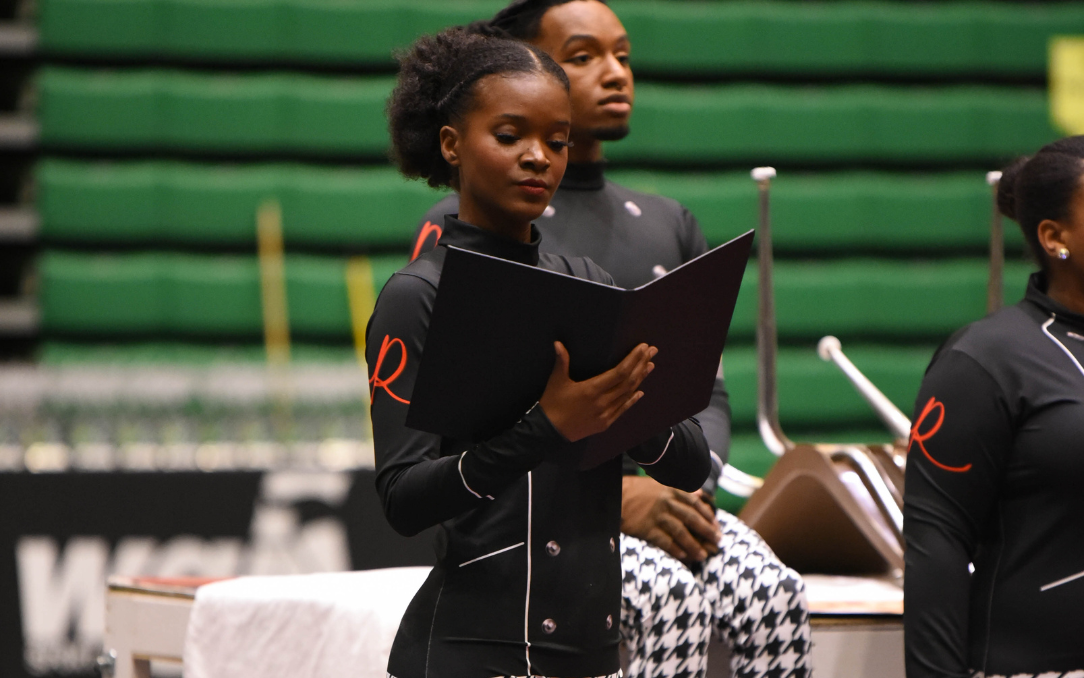 This process allows her to maintain her profession and professionalism and then relax into not being the main one in charge on the weekends. In all, it's about priorities, communication with self and those around you, and some good reflection. If we can master those three things, there's nothing we can't handle during a season.
Nick Doyle, an elementary school teacher and color guard instructor at Cass High in White, Georgia, made sure to remind us of some of the keys we often overlook in a season. It's not all about the form.
"You'll push past boundaries set for yourself, both physically and mentally. You'll learn how to better manage time to be as productive as you can in all aspects of life. Because of that, you'll find yourself to be a better teammate for peers and your own students."
I've witnessed countless moments where a member, upon reflection, realized that they needed to take a season off. They could feel it in their soul even though their close friends didn't want to speak it into existence. We want our friends and family to live out their dream, but maybe the priorities have to shift, even for one season, to prioritize ourselves mentally and physically.
Chris Bryant, a current bass technician for AQ and an alum of the ensemble, spoke to this emotional reality quite directly. His multiple service industry jobs often bled into rehearsals because coworkers would text him on weekends for dire assistance:
"Overworking myself time and time again over 12 seasons of independent marching, I never figured out how to properly balance my life out. Looking back, one thing I wish I did more of was simply ask for help."
—
Pageantry arts is an amazing activity that calls for everything you have and always gives back more, but if you don't approach it in a healthy fashion, it will take more from you than you can handle. Jen Barton, at one point a full-time band director and performer with IW finalist Crown Guard in 2009, may have put it best: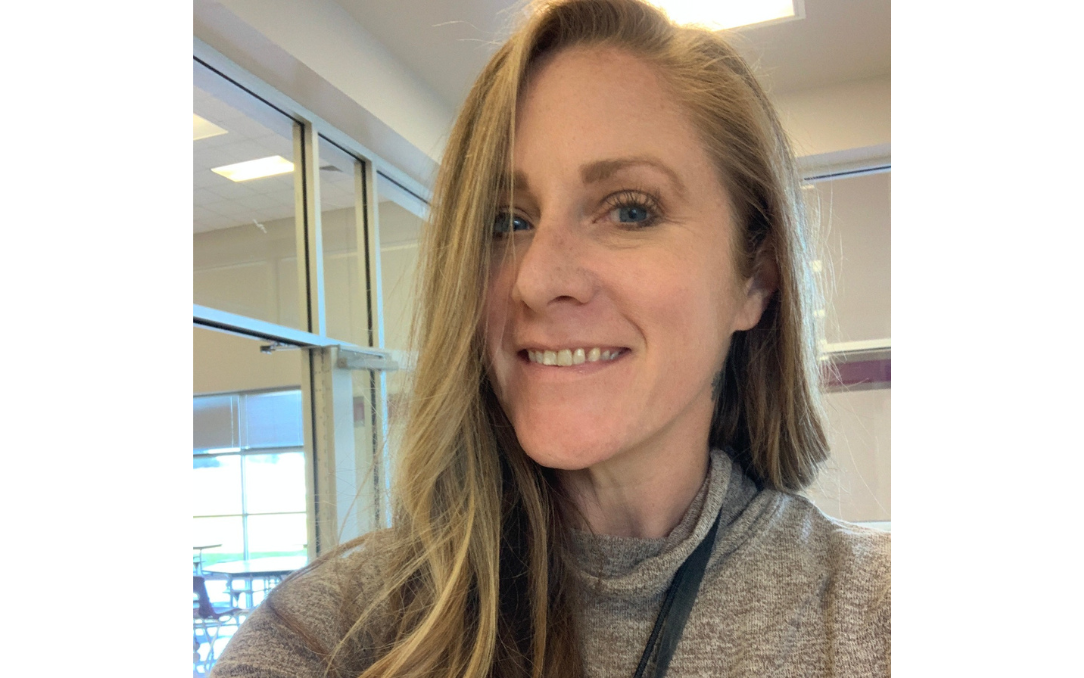 As many have implied before, the activity is worth the sacrifice, but you have to save yourself first.
About the Author:
Jeffrey Peterson currently teaches English and music at Fugees Academy and previously taught at the University of West Georgia and Spelman College. He graduated from the University of West Georgia with a BA in English and the MFA program of Sarah Lawrence College in Bronxville, NY, with a degree in Writing. Jeffrey currently directs Q2, a PIO finalist from Atlanta, GA. From 2017-2018, he served as one of their bass techs and previously taught bass for Atlanta Quest in 2011, 2014, and 2015. Jeffrey performed with ALLIANCE DBC from 2005-2008 and 2010-2011, while also serving as Executive Director for the corps in 2015 and 2016.