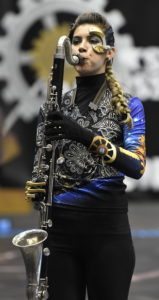 WGI Winds presents marching ensembles of any instrumentation in the same performance environment as indoor color guard and percussion ensembles. As one of the world's largest and most influential marching arts organizations, WGI is bringing the same exciting competitive and educational opportunities to students in the winds section in support of the total band program.
By creating WGI Winds, the legacy of excellence has an outlet for a high quality performance experience.  Students are judged by the most skilled adjudicators working in the marching arts today while sharing their love of music and motion under the guiding principle of an educationally sound scoring system.
WGI Sport of the Arts exists to provide a venue for young people to achieve the extraordinary through performance and competition. WGI Winds is a natural extension of an already existing indoor color guard and percussion ensemble divisions.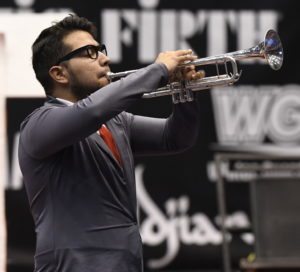 Growing at a rapid pace, over 50 groups now compete with WGI each year.
There are two levels of classification: Independent and Scholastic. Independent groups are self-organized and funded, sometimes they are an extension of a college program. The independent class has no age limit. Scholastic ensembles are programs that compete on behalf of their school. For both Independent and Scholastic classes, WGI offers competitive divisions of A Class, Open Class and World Class. This will allow ensembles to compete and be compared with other groups at a similar skill level. Ensembles in A Class use a beginners skill set, Open Class has an intermediate skill set and World Class an advanced skill set.
The WGI competitive season begins in February and finishes in April at the Winds World Championships.