In honor of Black History Month, WGI is proud to feature strong African-American voices in the WGI community who are making significant contributions both in and out of the indoor marching arts.
William Martin has been involved with the performing arts all his life. He started his career in pageantry with The Cavaliers Drum and Bugle Corps (2004-2008), Pride of Cincinnati (2007), and Cypress Independent (2012). As an educator, William has worked with many Drum Corps including the Bluecoats, Phantom Regiment, and the Madison Scouts. His winter pageantry experience includes teaching The Pride of The Netherlands, The Woodlands High School, Flower Mound High School, and a host of other middle/high school, and collegiate programs. Currently, he is an Operations Coordinator with Ferguson Enterprises and a full-time student at Southern New Hampshire University pursuing business administration. Outside of work and school, you can find him consulting, designing, and judging all around the country or napping at home with his dog Phyllis!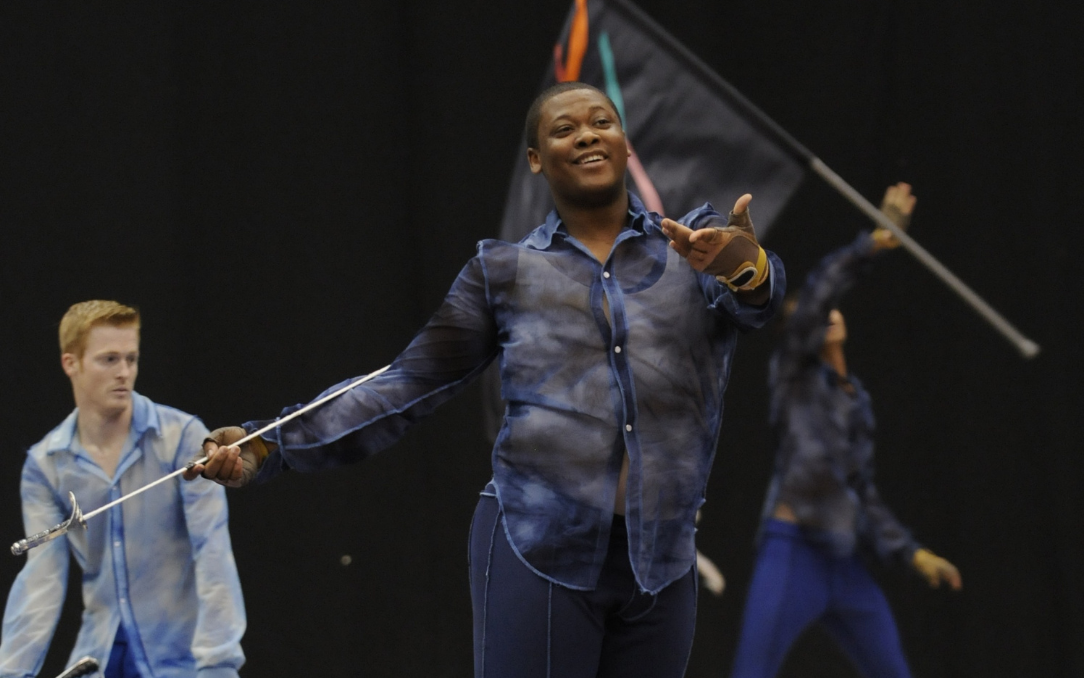 My upbringing was rooted in music. I was obsessed with singing, playing multiple instruments, dancing, acting, twirling, and just performing in general! I like to think that I was shy growing up, but if you ask anyone who really knows me, they'll probably tell you, "Oh, he can talk!" I was always on the go due to my involvement in various activities, and this was great because it forced me out of my comfort zone. When I got to high school, I started noticing there weren't a lot of other students who looked like me involved in the same activities. This experience continued through college, my Drum Corps and Winter Guard experiences, my professional theatre experiences, and even professionally through my Teaching/Directing experiences.
Diversity to me is more than different people with different ethnicities and backgrounds. To me, it's about respecting and valuing everyone's differences- their race, their gender, their religious views, their sexual orientation, and their disabilities. I remember growing up being hyper-aware of my surroundings (thanks to my mother) because she educated me on the "rules" of being a black man in today's world. I mention this because I think it's essential for today's Educators to diversify their students' experiences whenever possible.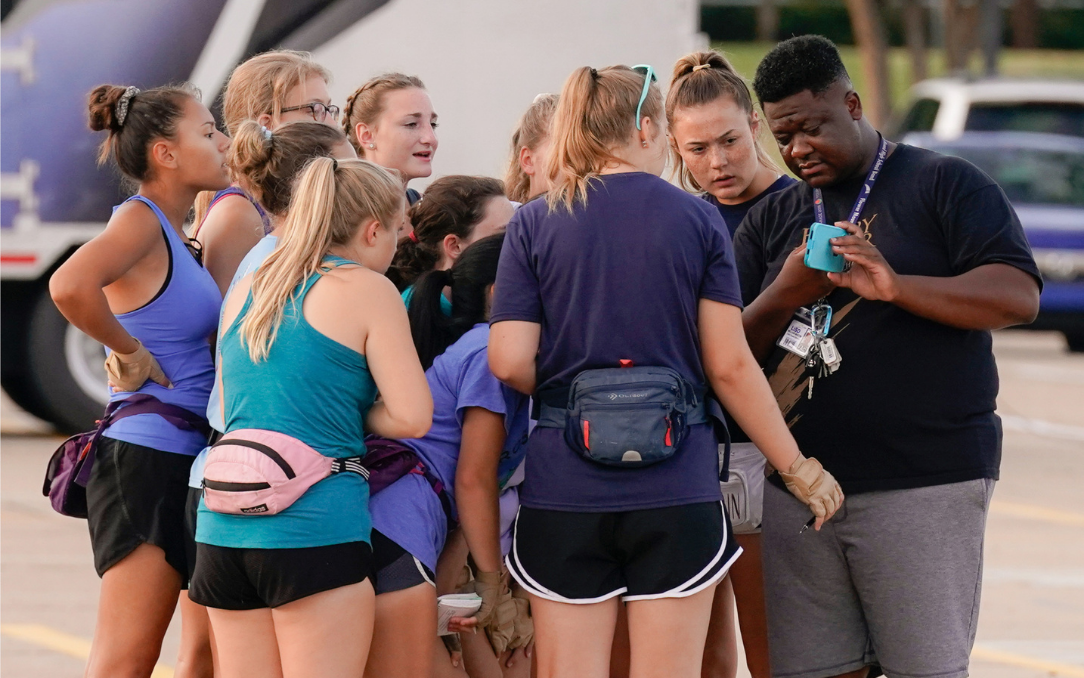 As a Teacher/Director, I always try to hire technicians, choreographers, consultants, and even judges who are all different than me in some way. I want my students to have female examples (and role models) when learning choreography or working on technique. I want them to have a more diverse staff than some of the instructors I had in my performing experiences. I couldn't control the diversity of the communities that I taught in, but I could control the environments in which my students learned. I used to joke about it, but I know for a majority of all the students (and parents), I was their "first" in many ways. It was important for me to be sassy, to be funny, to be stern (when needed), to be loving, and to be different—educating them far beyond the performance arena.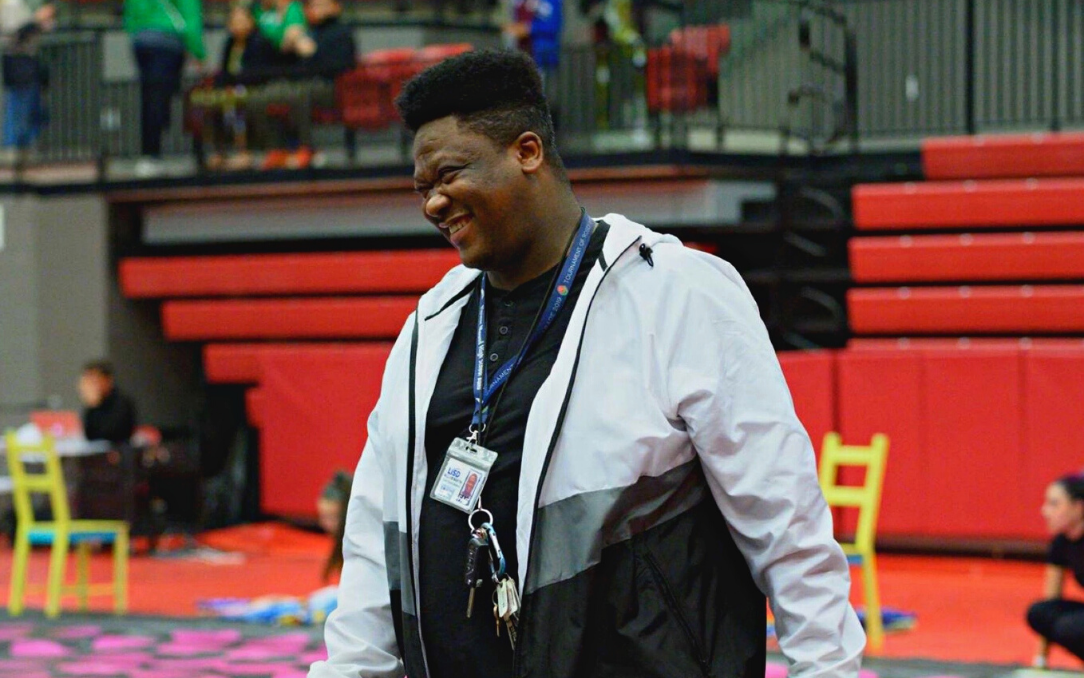 Whether just for a weekend of consulting/staging/judging, 6-8 weeks of drum corps, or multiple years at a program as the Director- offering my students an experience that was different from what they would get at home, church, or math class- was always the goal. Diversifying their experience will shape and change their perspective for the better. I'm beyond grateful for every experience I had in the fine arts growing up, and I can proudly say I learned something from every person who ever stood in front of me.
I want more educators to think about diversifying their students' experiences, especially in communities where diversity is limited. It will not only change their time in that program, but it will change their life. To the performers reading this who may currently have similar situations that I had growing up with a lack of representation- don't be afraid to reach out to other students, staff members, or directors from other programs at contests and festivals. Expand your circle beyond your school, and those connections will last you a lifetime- I speak from experience.