By Jenny Lyons
On May 11, 2019, one month after the final scraps of glittering confetti had been swept up from the UD Arena in Dayton, Ohio, a new chapter of WGI history was being written 3,504 miles away in the BN Arena in San Jose, Costa Rica. Outside, the balmy 85 degree heat hung heavy in the air. Inside, color guards from across the continent performed with as much passion as their counterparts had roughly thirty days before under the crisp, grey spring skies of Ohio.
Beneath a blue and white vaulted ceiling, color guards, wind ensembles and drumlines from over seven different Latin American countries—including Guatemala, Panama, and Costa Rica—were hard at work sharing their unique take on the marching arts. Top designers such as Michael Gaines, Carol Abohatab and John Mapes were present from the United States to guide in the judging process. Among the bright pop of green, blue and yellow seats, the crowd roared with an intensity that seemed to dwarf their Ohioan counterparts.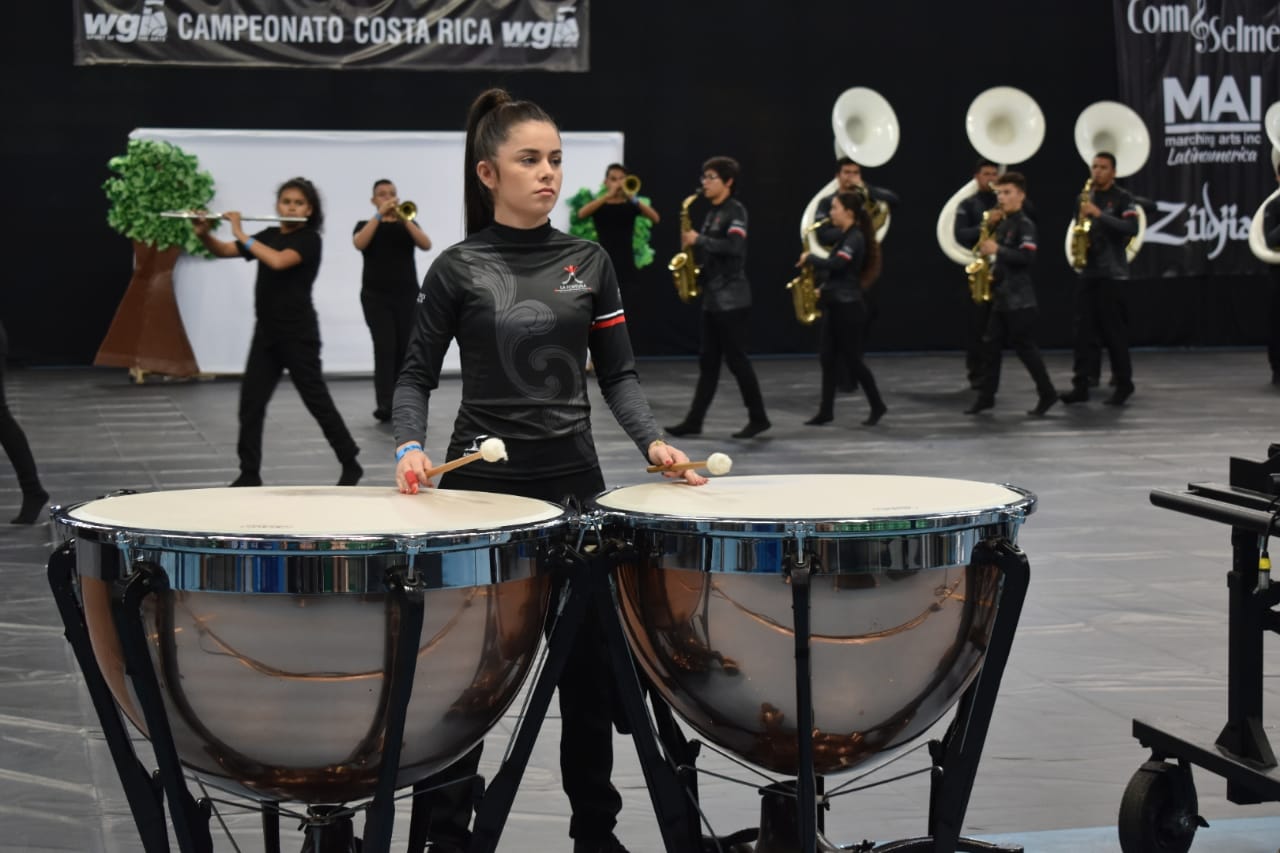 "The crowd was the most enthusiastic crowd I've ever heard," says Carol Abohatab, who judged the event. "It was awesome."
Peter Gomez, who has largely spearheaded the movement to expand WGI to Latin America, shares this enthusiasm. As the Creative Director of an educational and design-based company, he has been instrumental in facilitating both educational clinics and WGI events, and beams over the accomplishments of the organizations in Latin America that are pushing the boundaries of the activity.
"I try to be the conduit to everything," explains Peter. He helps procure facilities and advise set-up based on his years of experience within the activity in the U.S. "My goal is to empower them to do this on their own," he continues. As a fellow Spanish-speaker, "I am just closing the seams."
Joining the ranks of WGI China, WGI Japan, and WGI UK—among others—the Regional in Costa Rica this May was a huge step in advancing Latin American marching arts onto the international stage. Instrumental in solidifying this advancement are the groups who made the journey to the United States to share their craft upon the hallowed stage of Dayton.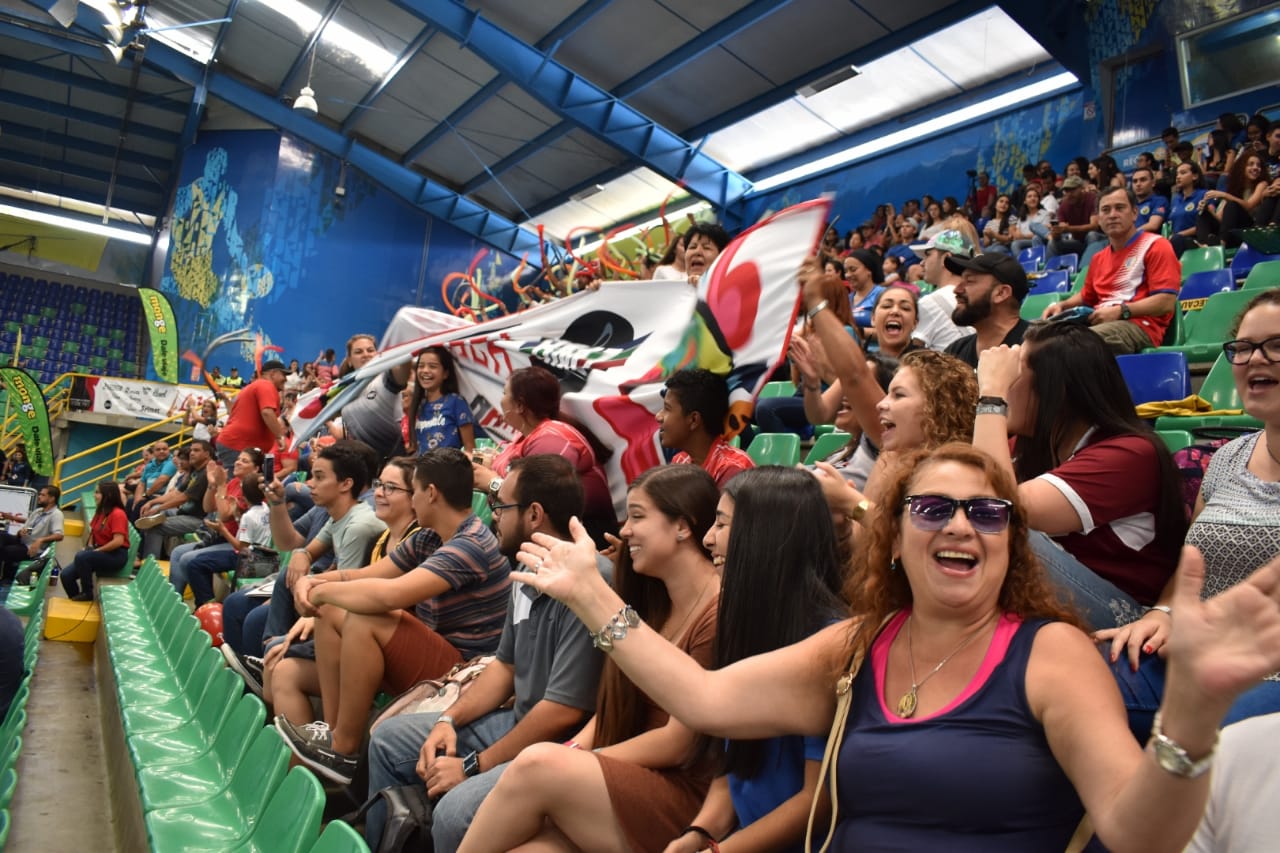 Far from their balmy hometown, Color Guard Banda Municipal de Zarcero (BMZ) from Zarcero, Costa Rica, took a bold step onto the international stage at the Cintas Center this past April when they made their WGI debut in Dayton. With a dark, twisty and ultimately fun take on a nightmare dreamscape, BMZ filled the arena with their impassioned performance.
Peter Gomez beams over their accomplishments of their inaugural run. As an organization in the early stages of international competition, they are brimming with immense promise. "They broke 70 in A Class," he says. "Which is spectacular!"
He adds that BMZ—as with all of the marching arts groups he has worked with in Latin America—possesses a unique and energetic work ethic. "They are so passionate and family oriented," he says, pointing to the multigenerational participation present in many of the Municipal Bands and organizations that he encounters. "It's just ingrained in them."
Far beyond technique and competitive success, Peter is passionate about instilling a sense of ownership and individuality in budding Latin American designers. "I don't want to influence them to follow trends here in any way," he says. "I want them to show the world their own thing!"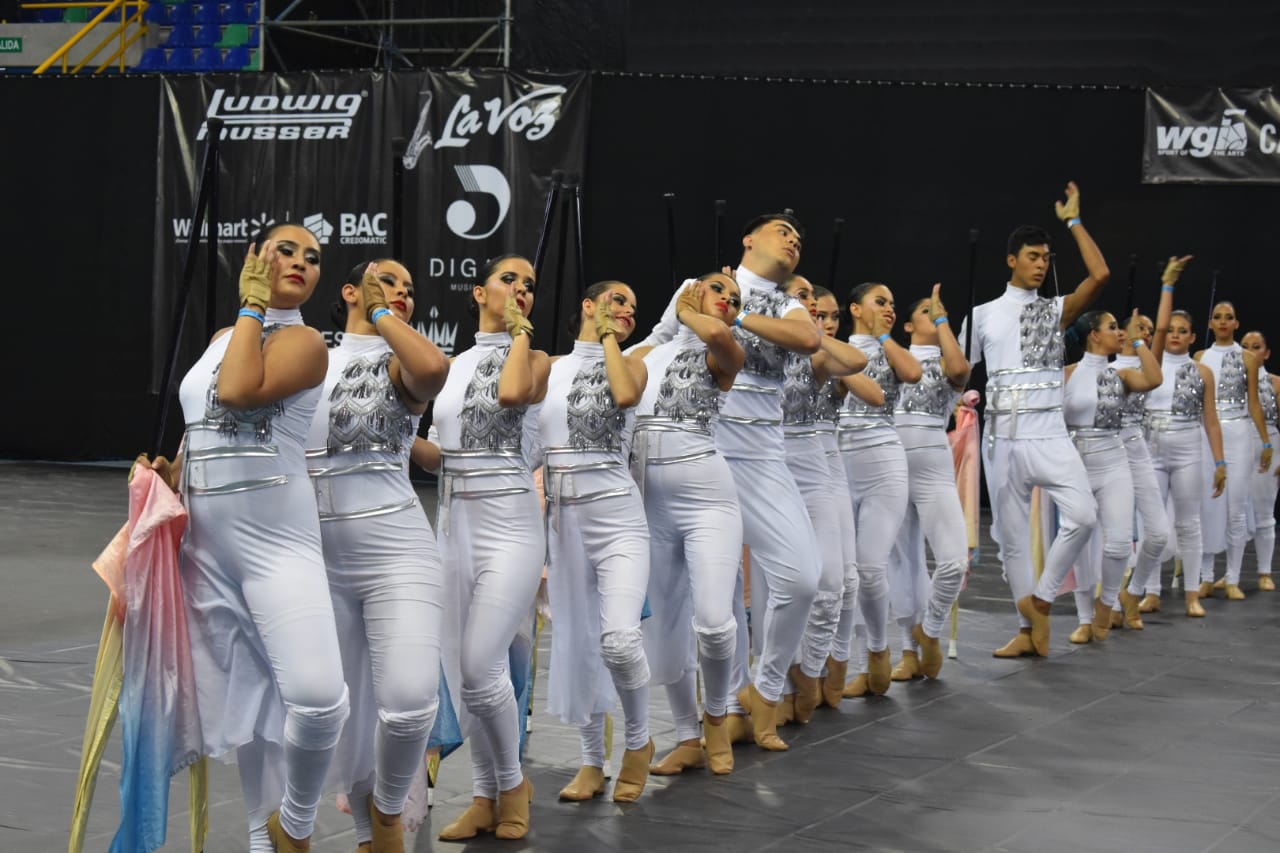 Peter, along with those who judged the Costa Rica regional this spring, are excited about the unique flair and passion that Latin American guards will bring to future WGI arenas. As for BMZ, "the creativity was all them," he insists. Moving forward, such creativity and gumption will drive the many events slated to touch down in Latin America in the upcoming year. Peter hopes to expand education to include all marching arts, leadership and administrative training. All of this comes down to giving other countries the tools to bring their own stories to the international pageantry scene.
Peter looks forward to welcoming the Zarcero Municipal Band to another highly visible stage: the world-renowned Rose Parade in Pasadena, California. Having hosted other visiting international bands, Peter anticipates soaking in the pure joy that the performers experience for having had the opportunity to share their love for the activity with US audiences.
"They walked off and were crying and hugging like they had just won WGI," he says, still in awe from the emotion of the memory. "That feeling is what I want for all performers."
Latin America is one of the latest additions to WGI's broadened international initiative. Such expansion deepens the already flourishing international roots of the activity and unifies more audiences around the world through the Sport of the Arts.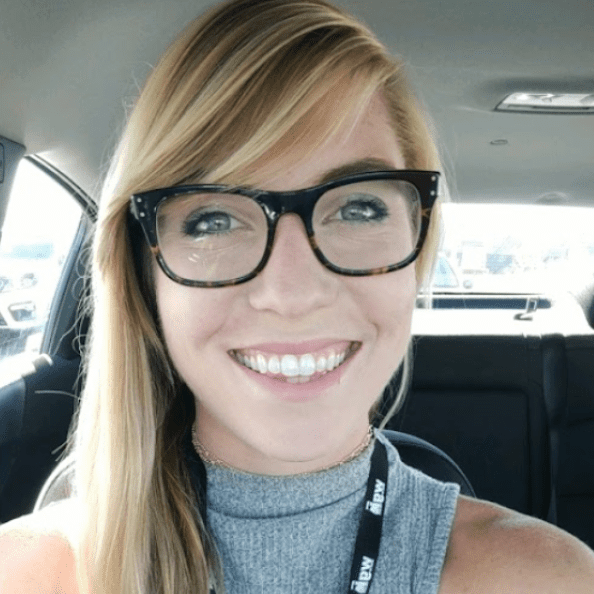 Jenny Lyons is a freelance writer and master's student of writing at San Francisco State University. She has a BA in Literary Journalism from the University of California, Irvine. She is an alumna of WGI, having performed with the Santa Clara Vanguard Winter Guard from 2013 to 2015, during which time she was fortunate enough to become a WGI World Champion. Jenny has also marched with several drum corps including the Santa Clara Vanguard. When she is not writing, Jenny can be found continuing her passion for color guard through teaching in the Bay Area and serving as caption head to the Vanguard Cadets.