WGI is proud to announce the election of Ed Devlin, Fred Feeney, and Dale Powers into the WGI Hall of Fame. These gentlemen join 49 distinguished fellow honorees during a ceremony on Wednesday, April 10th.
The Hall of Fame is the highest honor presented to individuals who have influenced WGI history through their achievements and contributions. Each year, outstanding individuals who have made significant contributions to the activity are inducted.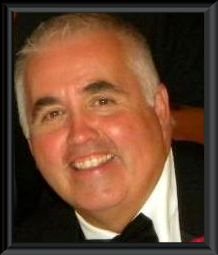 "Ed grew up in the inner city streets of Boston and knows the value of having strong and confident adult figures involved in youth organizations. Ed stands as an notable example of the good that can be achieved through commitment, trust, and integrity: all qualities he instills in his students and members." Blessed Sacrament staff member, Christopher Raichle
Ed Devlin began his career in the marching arts as a member of one of the best known and decorated CYO circuit youth bands in the Boston area, St. Williams Band of Dorchester, MA. During this time, Ed was continuing a tradition of excellence started by his father and uncles back in the 1960's and into the 70's when they were members of the group. When St. William's disbanded in the early 1980s, Ed chose a different direction for his marching arts career by delving into many different aspects of the activities.
Ed began a longstanding local success designing drill with the King Philip HS music program in Wrentham, MA and has been with the organization for 25 years. Ed also became one of the youngest adjudicators in the area, receiving his judging 'card' as a member of the Massachusetts Judges Association at the age of 18. Ed judged local drum corps throughout the 1980's into the early 1990s, and then also started to judge for Drum Corps International. He also started to develop his relationship with the Blessed Sacrament (Sac) organization.
Dolores Zappala, who was teaching the color guard at St. William's back in the early 1980's, met Ed when he was still a member. Dolores was also on staff at Blessed Sacrament (Sac), so she asked Ed to join the staff to help out with the "M&M" (marching and maneuvering) caption. Ed officially joined the Blessed Sacrament staff in the 1984 season and has been with the organization ever since. Zappala says,"Ed dedicated himself to learning strong management skills to prepare for his future positions. Additionally, he continued to grow in the world of design/pageantry on a local circuit and national activity. One of Ed's impressive strengths is dealing with the youth involved in the activity, whether it is high school color guard, independent color guard, percussion, drum corps, or bands."
Ed found that he wished to put more focus on visual design rather than judging, and as his experience at Blessed Sacrament accumulated, he took on several roles — from originally being a member of the 'marching staff' to staging season programs for the Sac guards, including the World Guard as well as becoming the Director of the organization in 1994 which also allowed Ed to become a member of the WGI Board of Directors where he has been ever since. "To most who meet or know Ed personally, he comes across as the long-time, business-like director for Blessed Sacrament (and of course current President of WGI) and these characteristics are certainly true about him. But in my knowing Ed for these many years, he is so much more than 'all business,'" says wife, Karen Devlin.
Through his long-term tenure at Blessed Sacrament and on the WGI Board, Ed has been witness to the vast positive changes that have come to WGI. While Ed has been a key part of WGI's evolvement and continues to be committed to it from the excellence, competitive, artistic and business aspects, he is personally driven to make these changes for the benefit of the performers experience. His mission started out as a love for the marching arts, and while business is now a part of his responsibility, he continues his roles because he considers his staff, members, and peers more as family than anything else.
"During the 6 years I marched with Blessed Sacrament I became very close friends with Ed. Over the years Ed became not only a friend of mine, but a mentor. Many know Ed as the Director of Blessed Sacrament or the President of WGI; I know Ed for his caring, loving, and genuine personality. Ed may be the business figure for Blessed Sacrament, but he treats the organization and the members as his family." Blessed Sacrament member, Sarah Zello
Beside his obvious success with the indoor activities, Ed has had great success with the Crossmen Drum and Bugle Corps starting in the early 2000's and then returning to the organization in 2011, helping them return to DCI Top 12 status in 2012. In 2010, Ed was recognized for his contributions to music education (Drum Corps, Band, Color Guard, Indoor Percussion and Judging) by being inducted into the Massachusetts Drum Corps and Music Educators Hall of Fame.
While it's easy to focus on all of Ed's marching arts accomplishments, he is also an avid Boston sports fan. He lives in Wakefield, MA, literally just a few houses down from where Blessed Sacrament rehearses each week, with his wife, Karen and their two cats.
---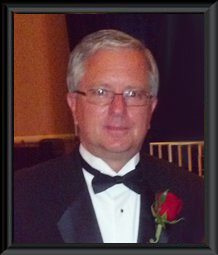 "I have had the pleasure of knowing Fred Feeney for almost 30 years, all of which Fred has been involved with Winter Guard International. During that time I discovered that Fred is both professional and passionate about the winter guard activity. As a judge, Fred was always professional and represented the organization with integrity. Although we did not always agree, he was respectful and understanding about my feelings and concerns, and never made me feel that he was above me because of the position he held. Fred worked very hard to convey his feelings but always remained open minded." WGI Color Guard Coordinator – Dale Powers
Over the years, Fred Feeney's impact on the marching arts has reached across all aspects of the activity. While many simply know him as a judge, others have witnessed his long journey from humble beginnings in his high school band, to his many accomplishments in local circuits and the administration and growth of WGI.
Like many others, high school band was a gateway that introduced Fred to the drum corps activity, and after attending the American Legion championships in New Orleans in 1974 he was hooked. He joined a local corps and later became a member of the Blue Stars Drum & Bugle Corps from La Crosse, Wisconsin as a brass player. After marching several years he joined the visual staff of the corps. At the same time he also joined a local color guard, first as a visual staff member and later became a marching member.
Fred started training as a color guard judge as soon as he aged out in 1980 and was one of the first judges for the Gulfcoast Color Guard Circuit which was formed that year. He has served as Chief Judge of the Gulfcoast Judges Association, the organization that provides judges to five different circuits across the Southeastern United States, for over 25 years. Fred started judging for Winter Guard International in 1983 and judged his first WGI Championship in 1984.
"When I became Task Force Coordinator I asked Fred to become GE Facilitator, a post he held for three years until he became Task Force Coordinator, a position he held for 15 years. During Fred's tenure WGI experience unprecedented growth. His leadership of the judges guaranteed that the unit's would receive the strongest adjudication possible from the best trained and most ethical people in the activity." WGI Judge – Paul Lampkin
Fred Feeney served as Chief Judge of the Color Guard Division of WGI for 12 years from 1994 to 2006. He currently serves as at large member on the WGI Board of Directors and has been the Chair of the Board's Education Committee.
"I am one of the many WGI Judges who began my judging career under the tutelage of Fred. I learned valuable life skills through WGI and would not be where I am today if not for these experiences. I thank Fred Feeney for recruiting me and bringing me on board. There are hundred of judges and instructors with this same story." WGI Judge – Beverly Brahan
He started working once again with the Blue Stars in 2006 as a program consultant when they returned to World Class competition. He currently serves as the Program Coordinator for the corps. He also has experience as a judge for DCI. He has worked as a show consultant and program designer for marching bands in Mississippi, Alabama and Florida and has judged marching band contests throughout the country.
"Fred has spent much of his life promoting the winter color guard circuits, WGI and any other organization that allows young people the opportunity to perform. He promoted a strong education program, set higher standards for conduct and insisted that the WGI adjudicators were the standard for all pageantry associations." WGI Hall of Fame member – Randy Nelson
Fred received his undergraduate degree from the University of Southern Mississippi where he was a member of various performance ensembles including the marching band, concert band, and orchestra. He received a law degree from Mississippi College where he graduated with honors, served as the Managing Editor of the Law Review and was a member of the school's trial competition team. After law school he worked in Washington D.C. for U.S. Senator Thad Cochran and then as a law clerk for a United States District Judge in Jackson, Mississippi. In his life away from pageantry he is a partner in a Gulfport, Mississippi law firm where he has a very active litigation practice handling cases in state and federal court. He is married to Susan Labrecque and has three beautiful and talented daughters.
---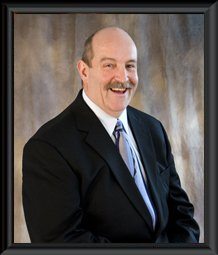 The first high school color guard he worked with in West Bridgewater, MA made history by being the first WGI "A" Class champion, he founded one of the most groundbreaking color guards of their time, Emerald Marquis, and he helped solidify the entire WGI regional and championships competitions, he is none other than Dale Powers.
On Wednesday, April 10, Dale Powers will be officially inducted into the WGI Hall of Fame at the 2013 WGI Championships in Dayton, OH along with Ed Devlin and Fred Feeney.
Dale began his color guard career in 1978 where he taught himself how to spin and learned how to stage color guard productions by watching some of the early WGI greats such as St. Anthony's Imperials, St. Joseph Medford, St. Patricks Stoneham, and Quasar.
After Dale's first high school he directed in West Bridgewater disbanded he founded the Emerald Marquis who rapidly became one of WGI's top groups. They began their reputation in 1982 when the winter guard came in 7th place at WGI Championships in Nashville, Tennessee and quickly rose to the top year after year.
"Emerald Marquis became an extremely entertaining unit and was always in the mix to place very well in the Independent World Class," said former WGI Executive Director Lynn Lindstrom.
In 1991, Emerald Marquis received their first silver medal at WGI and after 14 years the Wakefield, MA guard finally received the gold medal in 1999 with their performance "The Great Divide." Their last year of existence came in 2001. Emerald Marquis left the circuit having placed in the top three at WGI championships ten times in their 20 years of existence.
"Dale's accomplishments and successes with Emerald Marquis are well documented and historically significant to the WGI organization," said Blessed Sacrament director Ed Devlin. "His unwavering commitment to the Emerald Marquis organization was instrumental in the high level of success the guard achieved throughout their years of competing in WGI."
During his time with the Emerald Marquis, Dale also worked and designed for other successful units such as Brook Park Rangerettes, The Rochester Patriots, and Thurrock Academy. Dale stayed with the winter guard until the very end and left behind the legacy that is the Emerald Marquis for their risk taking and on-edge productions that changed the color guard activity.
After folding Emerald Marquis, Dale assumed the role of Color Guard Coordinator at WGI, which he has held for 10 years. Under this position Dale has helped re-develop the regional competitions by introducing power regionals and creating semi-finals. He is one of the major reasons why WGI holds events in big arenas to make the competitions feel special and impactful for all performers.
"For every color guard that competes at a WGI regional and World Class Championship, Dale has a mission, and that is to ensure that every color guard member can walk away from a WGI event knowing it was the best competition experience ever," said Denise Bonfiglio, Santa Clara Vanguard Winter Guard Director.
Dale Powers has been apart of WGI for 32 years, his dedication to the activity has brought great changes and ideas that benefit all participating WGI winter guards. He has served on the board of directors for 22 years and the executive board for 10 years. Aside from color guard he has also judged percussion groups at WGI.
Program designer Jonathon Vanderkoff said "I believe wholeheartedly that Dale belongs in the WGI hall of fame. His lifelong commitment to the activity and unrelenting work ethic to make this a great experience for so many kids, staffs and units should be recognized by all of us."
Dale now works full time at New York Life as a Director in the Compliance Department. He enjoys traveling and has acquired golf as his new hobby. He currently lives in Rockland, MA with his wife Elizabeth and their son Nicholas.