By David Hill
To help usher in Winter Guard International's 40th Anniversary, let's tell the stories of some of the activity's first "Super Guards," each a World Champion: Quasar, Skylarks, Erte, State Street Review, Odyssey, San Jose Raiders, and Emerald Marquis. Who better to remind us all of the impact these units made than the directors, designers, instructors, and performers? They take us back and help us relive each guard, as they remember the shows and stories that made them one of the first "Super Guards" in WGI. Today: One of WGI's Champions, Odyssey.
Under the direction of Karl Lowe, Odyssey was located in Arlington, Texas until 1986, then moved to Pinellas Park, Florida in 1987, its final year of competition.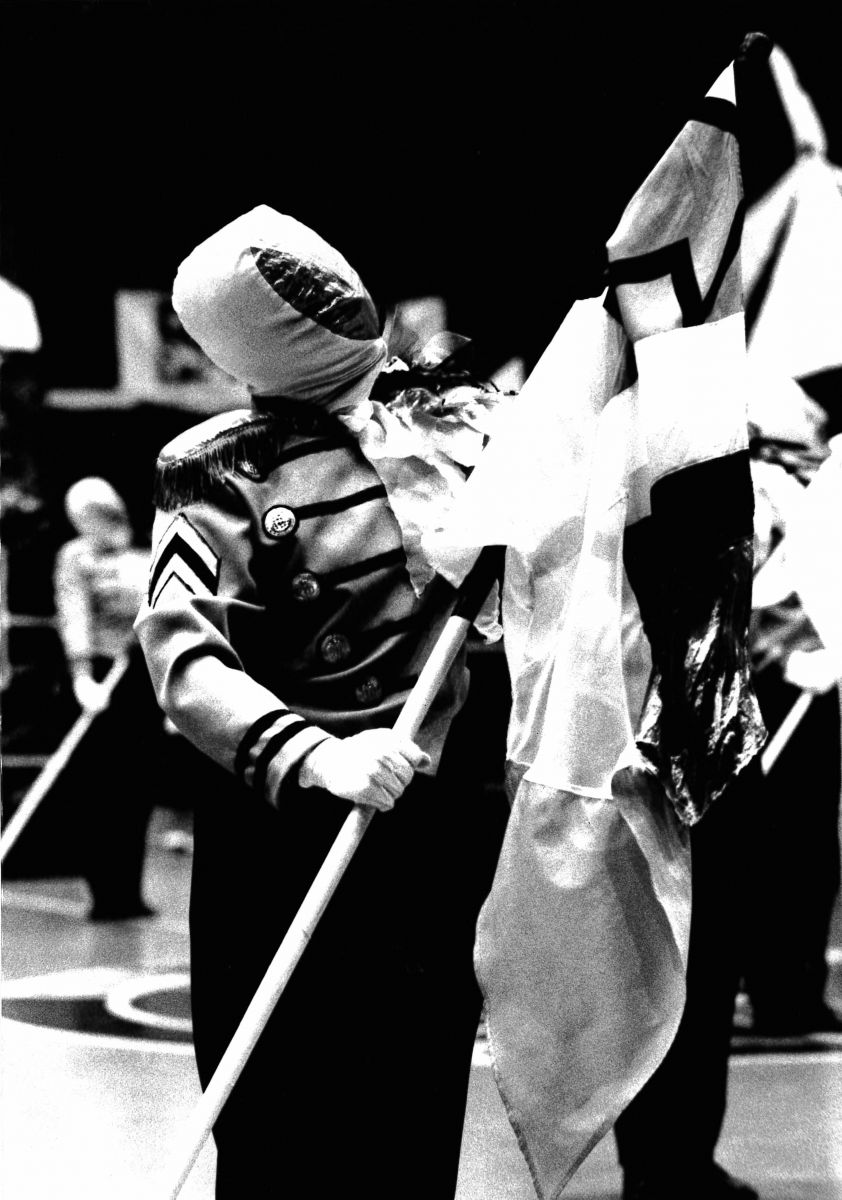 Odyssey captured the color guard world's attention in 1984, when it placed third in Class A and became a fan favorite. The following year, after being promoted to Open Class (to become World Class), placed fifth, a big accomplishment for their first year in the top class. The guard really started to compete in 1986, with "West Side Story," tying for the Gold medal with State Street Review.
The guard had a strong personality on and off the floor. Familial, for certain; and recognizable, even out of uniform. Performer Jim Mahoney said: "We were 'raised' well by Karl to always be pros, congenial, authentic, humble."
The reception to Odyssey, especially in the final few years was great. "West Side Story" helped advance concept and emotion as a brand in the guard world. An extremely opposite approach was taken in 1987's "Carousel of Fools," a free-form, idiosyncratic program that perplexed, that defied description.
From a competitive standpoint, the program challenged expectations and therefore the range of scoring reward was extreme. The guard placed 23rd in prelims in Ensemble Analysis and second in Finals, not because of any drastic performance improvement, but because the approach didn't fit into any "neat" definition or "box."
James said that Odyssey's lasting impact came, "I believe, in 1987." The guard influenced the activity by making it okay to take risks, that none is too big. People have labeled that year as a turning point for the activity. It was special."
Check out our vintage inspired Odyssey merchandise!
---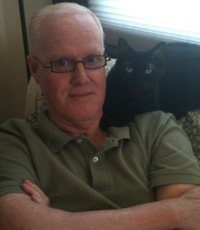 About the Author: David Hill is a former Communications Director for Winter Guard International, and volunteered for Drum Corps International for 20 years. A long-time writer on all things pageantry, he was a marketing / fundraising executive in Birmingham, AL for 40 years. David is now retired and lives in Pensacola, FL, where he continues restoration of his 100-year-old cottage, is writing a memoir, honing his baking skills, lending a volunteer hand to four local non-profits, and pal-ing around with his Hurricane Katrina evacuee and buddy, Purvis.