The marching arts have always had a strong impact on the lives of people who participated. The performances, competitions, classes, and more have shaped many of us into who we are today. One of the people whose entire life was positively altered by our activity is Wayne Harris, one of the three recent inductees into the WGI Hall of Fame.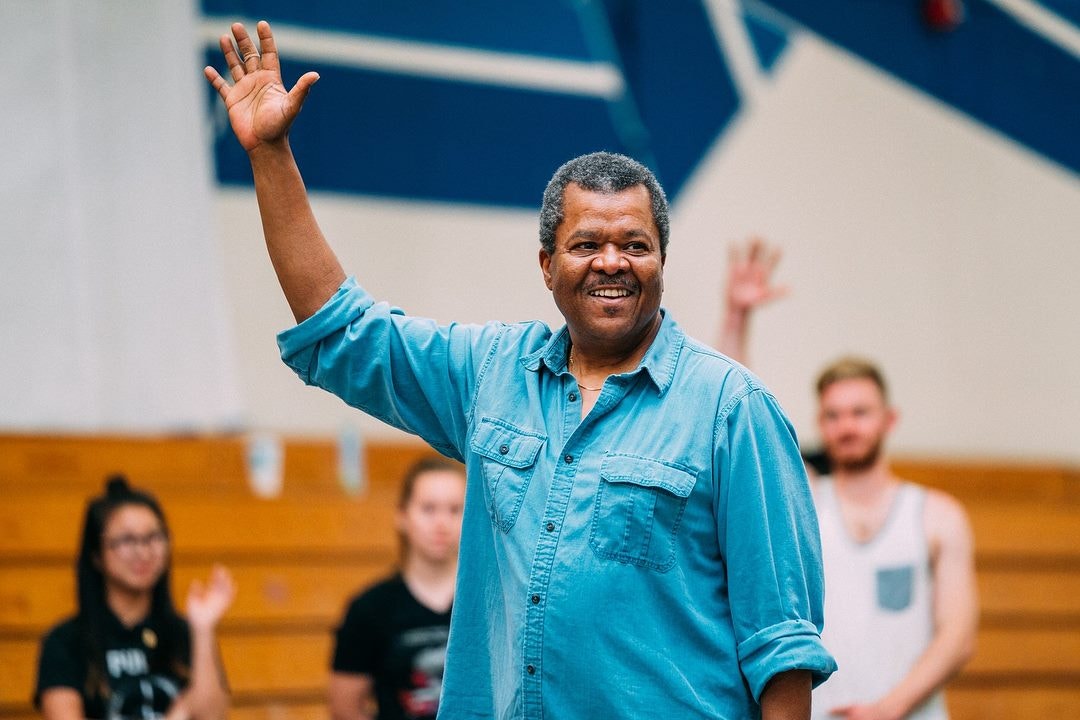 Harris first found his love for the marching arts while watching his older brother perform in a St.Louis parade.
"From my earliest memories, I can remember walking to that parade with my parents and particularly the black high schools [that] had their marching bands [there]," said Harris. "It was so exciting to hear that street beat, and everyone was so proud of them, so I had to do that. When I was old enough, I joined the baptist [church's] Drum and Bugle Corps."
In 1972, Harris was a part of the Anaheim Kingsman, the first team to win the DCI World Championships. After the team's big win, Harris traveled to Canada and began teaching an all-girl color guard team. "Initially, there wasn't a color guard circuit [nearby]," Harris stated. "If you had a winter guard, you had to go to Vancouver or Seattle. A bunch of us got together there and started the Alberta Winterguard Association." Harris's team in Canada was the first western group to attend WGI World Championships and the only group using props at the time.

While in Canada, Harris was taking some acting classes. He very quickly realized that the techniques he learned could easily apply to marching arts performances, so he began teaching more theatrical guard pieces. He taught his performers how to create a storyline through their facial expressions and body language. Harris says that, "You want to know the what and the how, but you also want to know why you're doing it." He even hosts performance workshops throughout the year for various winter guard programs. Currently, Harris is working with the winter guard organizations at Origins, Tarpon Springs, Lexis, Paramount, and Oak Grove High School. Harris says, "There is nothing like being in that gym with the performers, with the team."
In the future, Harris has hopes to see the marching arts "move toward expanding into communities [and] schools that, to this point, either don't have the resources or can't take advantage of this great activity." "I think WGI leads the way in acceptance. We must keep going down that path and keep being open to new and different experiences."
Harris would like to thank all of the people that have helped him along his journey from when he was just beginning, all the way to current times. Harris passionately said, "I really encourage our performers and young designers to open yourself up to the experience that's here for you and just love the activity."

Join Wayne and the other Hall of Fame inductees at the 2023 WGI Hall of Fame reception, taking place on Wednesday, April 12 at 8:00 pm EST in the UD Marriott hotel!
About the Author:
Emily Ward is a junior at the University of South Florida in Tampa, Florida, and is studying to receive her bachelor's degree in mass communications with a concentration in broadcast news. She is also a psychology minor. She began colorguard her junior year of high school, and was a captain of Sunlake High School's Open Class team and has since spun for the University of South Florida.