This year was exciting for WGI as an organization. Take a look at the highlights below!
# 1 – WGI's 40th Anniversary

2017 was a special year for WGI as we celebrated our 40th anniversary! World Championships concluded with a Parade of Champions where past World Class Gold Medalists marched onto the floor with current World Class Finalists. We offered photo opportunities for fans to 'wear' costumes of famous shows from the past along with a new WGI statue for performers to commemorate their time in Dayton. A Program Book with quizzes, historical timeline, and tons of photos from the last 40 years kept fans busy between shows. Special 40th Anniversary souvenir flags and drum heads were also available for purchase. It was a fantastic year and we look forward to celebrating many anniversaries to come!
#2 – International Events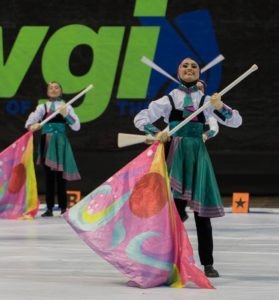 WGI expanded its reach with regionals in Indonesia, Thailand, and Malaysia (with a Japan Regional coming soon). We are excited to offer more events internationally than ever before and look forward to continued international expansion! Check out recaps from each of the events below.
#3 – Hall of Fame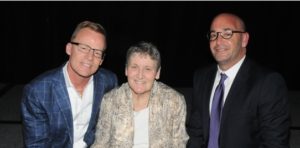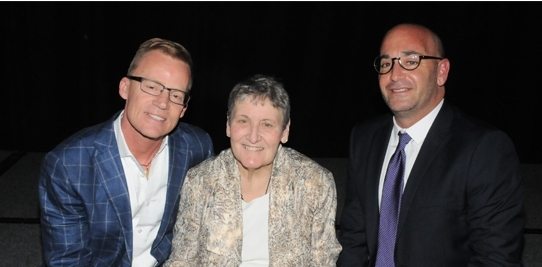 On the eve of WGI Color Guard Prelims, members of the color guard activity paused for a moment to celebrate three prolific creators, the newest inductees into WGI's Hall of Fame: Michael Shapiro, Peggy Twiggs, and Jon Vanderkolff. Congratulations on your well-deserved induction into the 2017 WGI Hall of Fame.
#4 – WGI Signs with FloMarching for Webcast

WGI turned a new leaf in 2017 by signing with FloMarching to provide webcasting service of WGI Regionals and World Championships. With the ability to webcast more events each weekend, this affordable option allowed thousands of viewers to experience the indoor marching arts from their homes. FloMarching also offered a yearly subscription to customers which allowed access to DCI and BOA events in the summer and fall, respectively.
#5 – New wgi.org Launched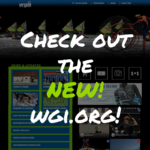 After several years of the same website, it was time for a facelift. In July, WGI launched the new wgi.org. With a mobile friendly interface, users can easily navigate to scores, webcast info, and the latest news. The new Director's Dashboard is intuitive and user friendly, with all relevant information and forms at your fingertips.

2017 was a great year of growth and new opportunities. We are excited to see what 2018 will bring!