Edinburg North HS Introduces WGI Winds to China
By Michael Reed
Many people dream of taking a bucket list trip to an exotic, faraway place. Some want to go to a tropical island, or perhaps the castles of Europe or on an African safari. For the students of Edinburg North HS Winds from Texas, their trip included packing horns and costumes for a once-in-a-lifetime journey to China to perform at the Shanghai Spring International Music Festival from April 29 – May 1.
Chad Dempsey has taught for 17 years in the district, serving as Head Band Director for the past 11. He got an early start in pageantry, stating "my parents were in the music business, owning a music store in Maryville, Missouri. I marched and taught at the Phantom Regiment and Colts Drum and Bugle Corps in the 90's and early 2000's, along with designing drill for a couple of corps in the mid 2000's."
Located ten miles from the Mexican border, the school has a rich music tradition with a lengthy list of accomplishments in both concert and marching band. Within the WGI arena, the winter guard is a 20-time Regional finalist and a 2-time World Championship Scholastic A Semi-Finalist. The indoor winds have won the Houston Regional WSA title for two years running.
Dempsey shared the rationale for starting a winter winds program. "We were looking for a way to keep the band kids doing more after solo & ensemble contest in early February. The winds program allows the students to have performance opportunities in the spring semester outside of concert band class. That has been a huge benefit for our program."
Sometimes in life, having the right connections makes all the difference. Dempsey explained how knowing the right person paved the way for the trip. "The invitation came through a longtime 'Friend of the Program', Tim Newburn, from Cypress Independent. He was contacted about having a group travel to perform for the Shanghai Spring International Music Festival last summer. It was an easy choice for us to venture into."
Chad described some of the logistics involved in advance of the trip. "Every traveler is required a passport and Chinese Visa. Coordinating with the Festival committee and some DCI Fellow contacts, we will be able to have our full production with electronics and large instruments. The time difference is thirteen hours, so communicating with China starts at 8pm here. The biggest hurdle is the language barrier. Like all new adventures you have to learn to adapt and 'Make it work!'"
He explained the similarities and differences between what U.S. audiences see with WGI winds and what the Asian groups are used to. "For many Asian nations, 'indoor winds' is similar to what they have been doing for years, but with the abundant resources we have in the U.S, we were able to create a show that is very different from many others we have viewed from the festival in previous years."
Preceding the trip, junior flute player Maegan Carithers said "being able to introduce this activity to a group of people who have never experienced it is more than an honor. I'm excited to see the way they do music and compare it to what we do back home and see that no matter what differences we may have, we all share a passion for the arts."
With a population of almost 1.4 billion people, China has been on the radar of WGI Executive Director Ron Nankervis. He shared about WGI's efforts at establishing the activity there. "We have been communicating with representatives in China since 2010. The interest in WGI-style marching arts is significant in China and this preliminary meeting has led to numerous communications about offering events."
In spring of 2016, Nankervis travelled to China with other WGI personnel. "WGI had received so many inquiries from different Asian countries that it made sense to sponsor a meeting with representatives of ten different countries. In addition to our existing regionals in Thailand and Malaysia in 2015, we added a new event in Indonesia last year. We are currently discussing additional events in those countries and others such as Japan, Philippines, as well as continuing to explore an event in China."
When asked about possibilities for WGI to consider sanctioning an event in China, Nankervis said "Our standards for a WGI event are pretty high in terms of keeping the integrity of the judging groups receive. WGI has hopes of subsidizing a group from the U.S. to travel to a WGI event in another country soon with the belief that it cannot be just a one-way direction of U.S. groups to Asia. We are excited for the prospects as soon as next year." Speaking about how Edinburg North's performance could help grow the activity, he indicated "Obviously, any exchange between the United States and China furthers the goal of a WGI event in the future."
Now that the journey has successfully concluded, Dempsey found a few moments to reflect on the experience. "We had an incredible trip that is life changing for so many of our kids! We had a lot of highlights from the trip, but a few things became very apparent: 1) Music is universal and borders disappear; and 2) Band kids are band kids wherever they are from. They instantly get along and can communicate about "what" they do."
Continuing with how their group was received, he indicated "They loved the kids' performance! The students were continually told 'we want to see your show.' In the Opening Ceremonies in front of 5,000 band people there were hundreds of cell phones out recording the performance."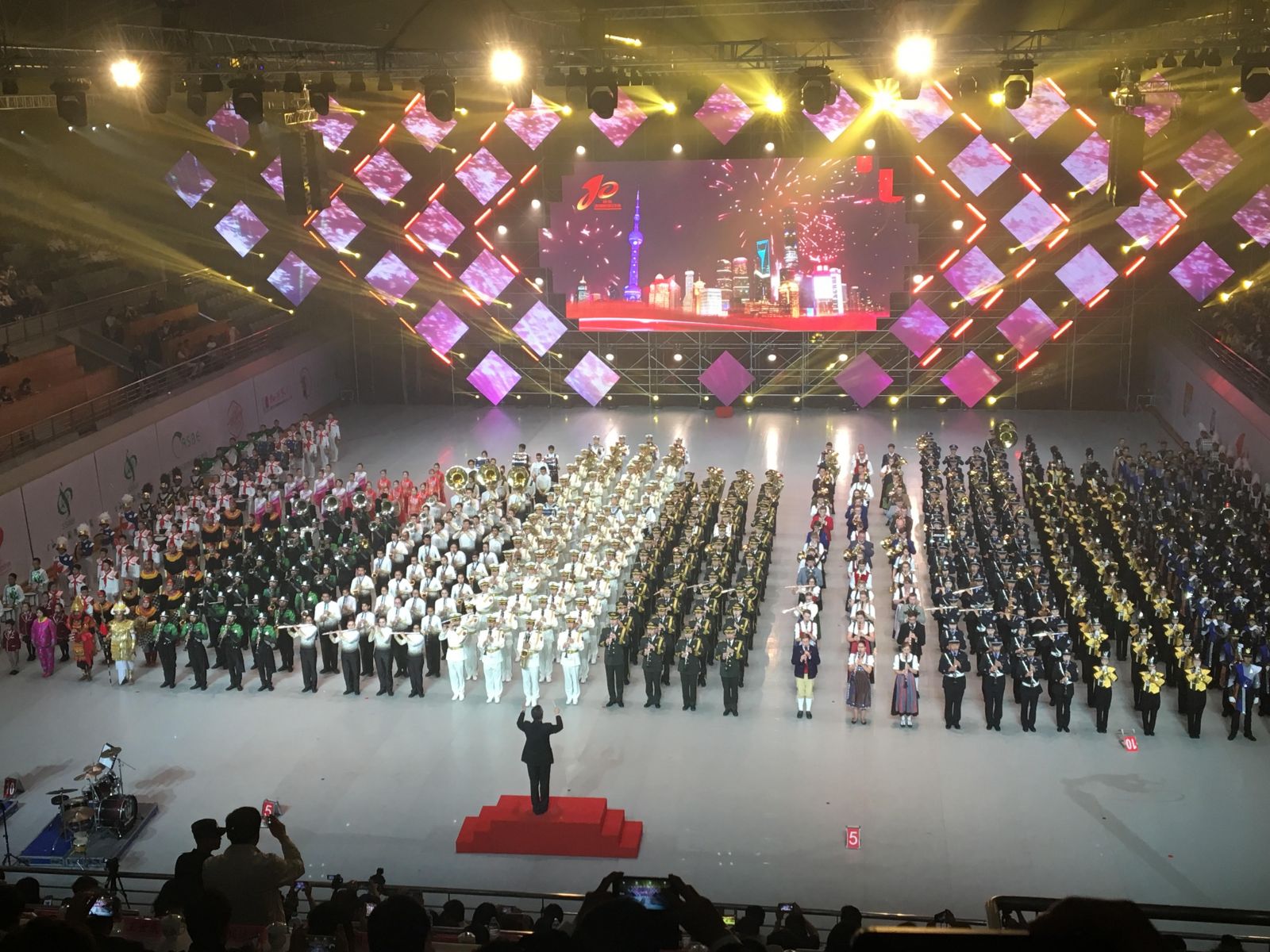 Regarding the level of familiarity the Asian groups have with WGI, Dempsey stated "In speaking with groups from South Asia, they were all familiar with WGI. They were familiar with indoor winds and are all very interested in competing. They had done their homework and know about our winds group (and most winds groups)."
He summed up the time in China, saying "This was an amazing experience for all the travelers. We experienced band on a different level that the students had not previously. We are so proud of the students in how they represented our school, community, Texas, and the USA. I think everyone would be proud!"
---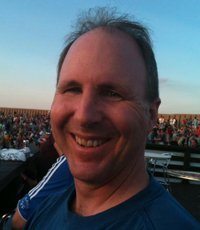 About the Author: Michael Reed provides online and print media content for WGI, Bands of America, and Drum Corps International. 2016 marks his fifteenth year of writing for WGI. He is an active music arranger, composer, and all-around avid pageantry fan. Michael was a member of the Cavaliers Drum and Bugle Corps and holds a bachelor's degree in music composition and music education from Ball State University. He currently works in the health care field and resides in Fishers, Indiana.