By Michael Reed
Part II
In Part I of our feature on collegiate guards, we looked at structuring the guard as a class or extracurricular activity, and methods successful guards use to recruit members. In Part II, we will discuss finding rehearsal facilities, rehearsal scheduling, being part of the local community, and the importance of working with the college band program.
Finding rehearsal space is a challenge for many independent guards. Some college groups are blessed with great facilities on campus. Others have to work with whatever facilities they can find. For example, at the University of Alabama, Steve Simpson explained "you would think finding a practice facility is easy. For us, it is not. We rehearse at a middle school about 20 miles outside of town."
In the Sunshine State, USF also has to work hard to get space according to Director Liz Bannon. "We look anywhere and everywhere that we can find it. Sometimes we do get on campus at the Rec Center, but it's not guaranteed. We are friends with local Rec Centers and local elementary schools that have gyms."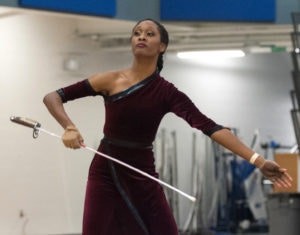 Missouri State University has three winter guards and has had a program for an amazing 30 years. Director John Sullivan talked about his rehearsal situation. "We're very lucky in that we have a 37,000 square foot band hall, and in there is a room large enough that our floor fits perfectly, so we never go without rehearsal space. We also have access to some of our fieldhouses and arenas on campus."
When and how often to rehearse is another important consideration. Some guards are able to rehearse during the week, while others only meet on weekends. At Missouri State, Sullivan explains "Each guard rehearses eight hours a week plus weekend camps that we usually have once or sometimes twice a month. We take Christmas break off, so we have four weeks off. We start in December, four weeks off, and come back and finish our show in January."
Kevin Griner of UCF Pegasus talked about his rehearsal philosophy. "We practice limited hours on Friday. On Saturday we do about eight hours, from 5 pm to 1 am, and Sunday we do eight hours. We have no all-day monster practice days. I don't believe in killing the kids with a ton of rehearsal time, that way you don't lose kids because of grades."
One aspect that makes having a college guard much easier is a strong relationship with the school administration. Joe Cataneo of the University of Houston elaborated, "The University has been very supportive as far as providing us with a place to rehearse all the time. Our equipment is covered. Things as far as advertising and supporting, letting them know that we exist, are there through the school at this point."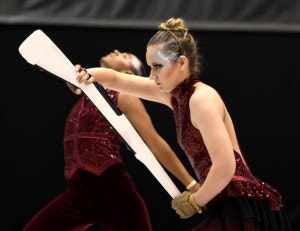 San Diego State's Michelle Mignogna stressed the importance of getting out of the gym and being seen. "We do programs for the Mayor. We do corporate gigs through the Convention Center. We've also done things in Palm Springs and outside of San Diego County representing San Diego, usually in conjunction with the marching band or drum line. We try as much as we can to get ourselves out there.
She continued, "I can't speak for every university, but the more that we've gotten out in the community, the more our President and Vice President of the university have noticed us, and that's enabled us to get some additional funding which we hadn't had before. That funding specifically allows us to travel to WGI."
With such a wealth of experience and knowledge with these Directors, what advice would they give to people interested in starting a winter guard program at their university? There was a common theme among most of the Directors: Work with the band program.
Griner indicated "the most important thing you can do is get with your Band Director and do a partnership with the Music Department so that there's support right from the beginning. Then you would go to your student groups and go that direction, so that you can get a little bit of funding from the college."
Sullivan had similar thoughts. "I think my advice is that your first foundation is to try to lock in with the band program. For us, our success is first and foremost that we're a part of the university band program, so we have that backing. I think that you have to be ok with the ups and downs of recruiting, and just be really persistent and don't give up."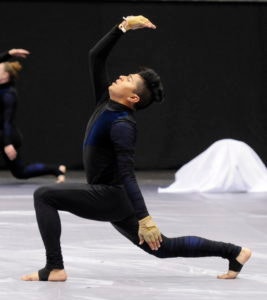 USF's Bannon mentioned "I would say get the support of your marching band Director. I would talk to those people and make sure that you show that winter guard season can be a benefit to the marching band because for them it's a training season. They see that if we support winter guard, that will make the marching color guard better, and in the winter guard world, we see the color guard helps train for the winter guard season."
Andesine of Central Missouri Director Rachelle Pritchard had perhaps the best reason to have a college guard program. "This is the next generation of our guard educators, so it's great to share the wealth and knowledge with them so it's passed on."
Perhaps winter guards will be as common on campuses as basketball teams and fraternities someday. In the meantime, there is every reason to believe more college-based guards will appear every year. Many people have proven it's possible to succeed in almost any situation. To anyone sincerely interested in starting a college-based guard, do your homework, seek out people who can give advice, and go make that dream a reality!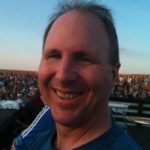 About the Author: Michael Reed provides online and print media content for WGI, Bands of America, and Drum Corps International. 2017 marks his sixteenth year of writing for WGI. He is an active music arranger, composer, and all-around avid pageantry fan. Michael was a member of the Cavaliers Drum and Bugle Corps and holds a bachelor's degree in music composition and music education from Ball State University. He currently works in the health care field and resides in Fishers, Indiana.