By: Christine Ngeo Katzman
As WGI Sport of the Arts celebrated its 45th anniversary in 2022, the Winds division entered its eighth season. Many groups have established themselves as front runners of WGI's newest competitive division throughout this time. Why, and what can other groups learn? At the same time, how have these winning groups and the activity evolved?
Since the inaugural year, Father Ryan High School from Nashville, Tennessee, has competed in the Winds category. "It was a no-brainer for us to jump in feet first," says Jereme Frey, director of bands, since the high school also has winter drumline and winter guard groups.
Father Ryan's record in WGI includes gold in Winds Scholastic World in 2015 and bronze in Winds Scholastic Open in 2016 and 2019. "We just try to be as creative as possible, highlight what we're good at, and hide what we aren't good at," Frey says.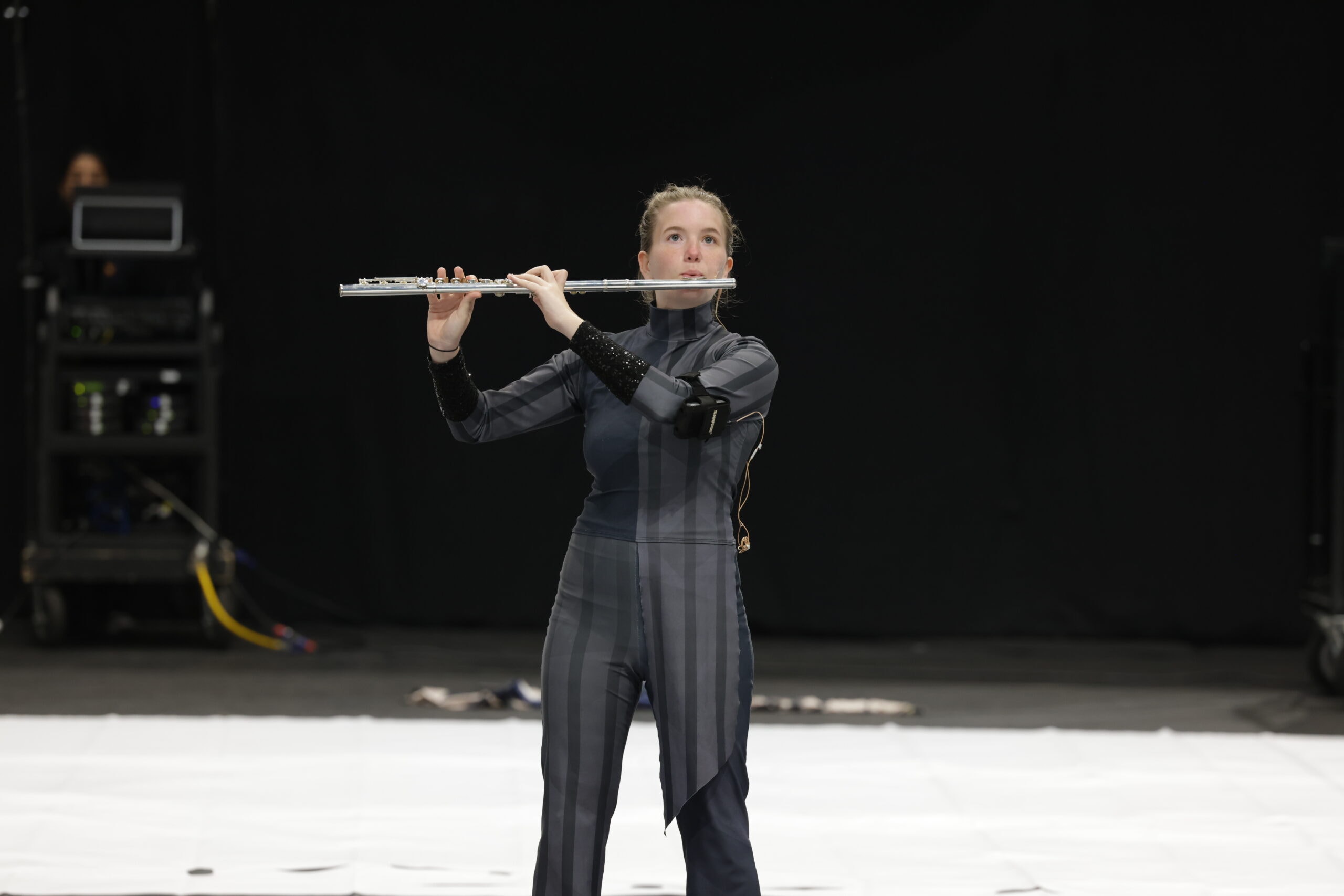 Similarly, STRYKE from Coral Springs, Florida, expanded from a percussion ensemble to launch STRYKE Wynds in 2014 and added both a guard and a second drumline in future years. As independent groups operated by Pageantry Arts Concepts, Inc., STRYKE provides young adults with competitive performing opportunities unavailable to them through their respective schools. "STRYKE is devoted to the growth and excellence of the youth in the community through music, dance, and the performing arts," according to its mission statement.
Directed by Josh Bishop, STRYKE Wynds has medaled every year that it competed in WGI, first in Independent Open in 2015 and 2016 and then in Independent World starting in 2017, but it took a break in 2021 due to the COVID-19 pandemic. The keys to its success have been "consistency of educational quality, commitment to membership experience, ensemble environment, and fiduciarily [responsibility]," says Scott Hughes, founder, and executive director.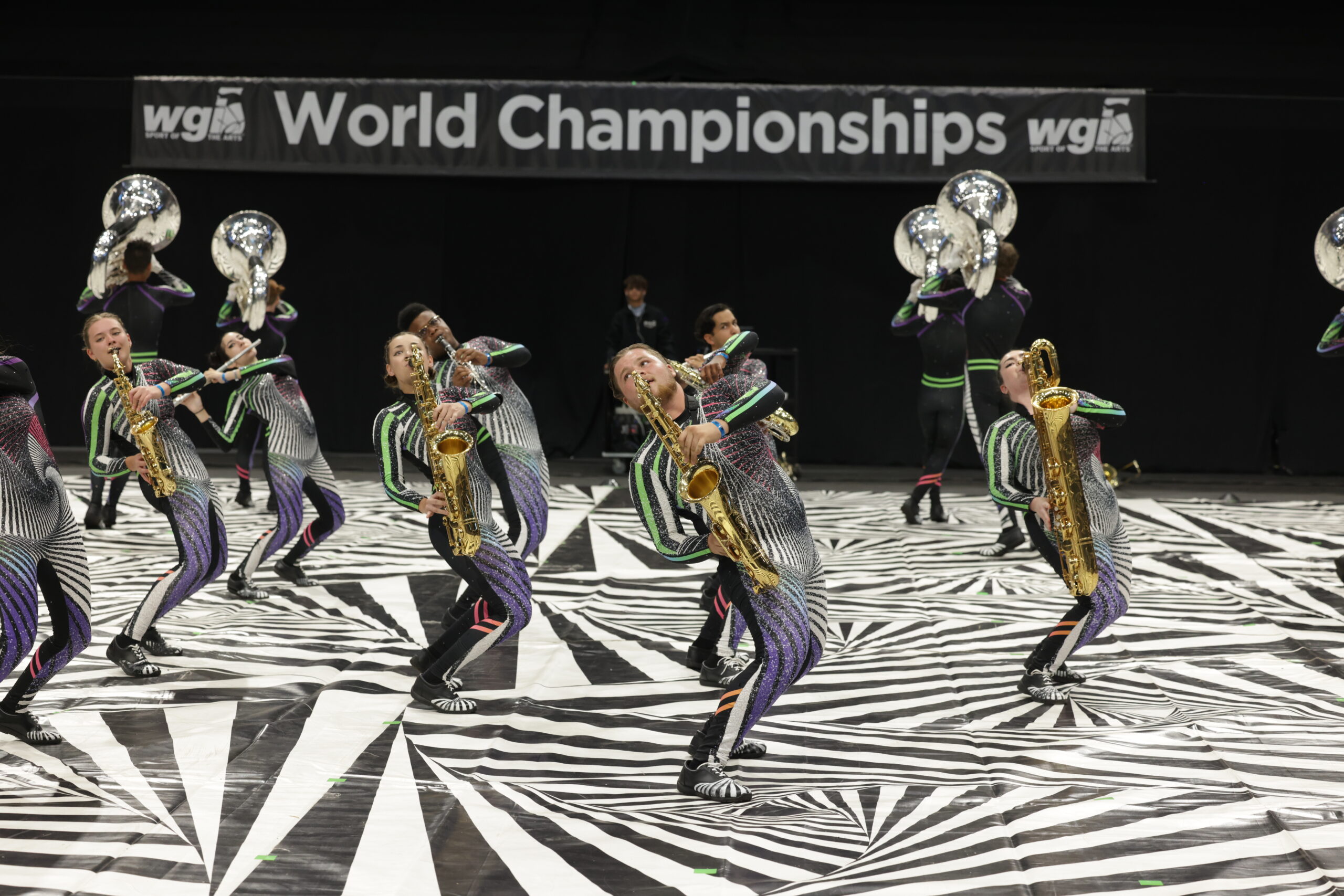 Frey says that he remembers the steep learning curve faced by his Winds group. "The smallest things like learning how to fold a floor were such a challenge and adventure," he says. "I will never forget our first regional [where] we got a four-point penalty due to how long it took us to set up. I will always remember looking … at a student … covered in speaker cables, just taking his time plugging stuff in. We were overtime before we even started. It still cracks me up to this day."
Moving forward, Frey says that his group has mastered the process. "From a technology standpoint especially—mic'ing and modifying our process with the backing track—we definitely have figured some things out."
At Father Ryan, winter is the band department's only competitive season with shows in the Southeastern Color Guard Circuit (SCGC) and WGI. "This is our main form of competition," Frey says. "We do not compete in the fall currently. The students love [winter competition], the community is great, and it is working for our program."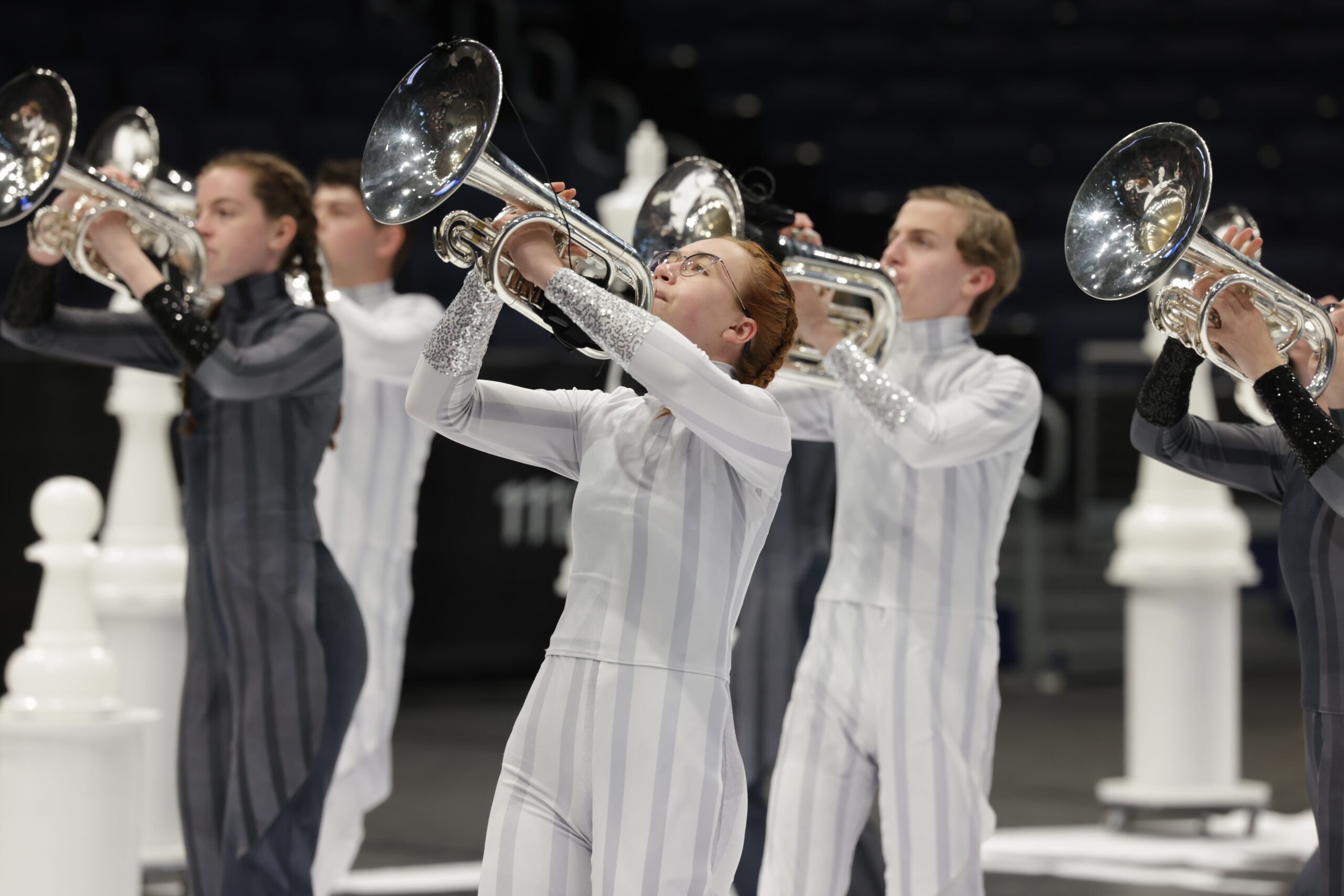 STRYKE Wynds performs in WGI, the Florida Federation of Colorguards Circuit, and self-organized events. It strives for continual improvement and creative ways to overcome obstacles. "We're always challenging members to achieve higher goals and personal expectations," Hughes says.
As an organization, STRYKE forms relationships with local school districts and tells its own participants to prioritize scholastic performances. "The relationships with all of the band directors throughout South Florida are paramount to our long-term success as much as theirs," Hughes says. "Students who … participate [in STRYKE independent groups] take those experiences back to their [scholastic] programs and demonstrate things they learned to help their peers find ways to improve as well."
Both ensembles appreciate the Wind activity's open-ended concept, which allows groups with any instrumentation found in a concert band or orchestra as well as color guard members to perform together on the floor. "I think the Winds division's commitment to keeping things open and not making a ton of restrictive rules have allowed for such diverse performances," Frey says. "There is real opportunity to try things that usually wouldn't be possible in other divisions.
Throughout the past years, Hughes says that he has seen the Winds activity evolve through the competitors' "diversity of conceptual ideas and musical development."
Frey advises other band directors and musicians to jump into indoor winds as he did. "Just go for it," he says. "It is such a rich experience and one that wind players can … share with their color guard and percussion compatriots."
About the Author:
Christine Ngeo Katzman is founder and chief executive officer of Muse Media, LLC, creator of books, magazines, and additional content highlighting performing arts and youth activities. Christine is publisher, and editor-in-chief for Halftime Magazine, a publication for marching arts participants and fans, and managing editor for Yamaha SupportED Magazine, a publication sponsored by Yamaha Corporation of America for K through 12 instrumental educators. Christine graduated from Northwestern University with a bachelor's degree in journalism in 1997 and earned a Master of Business Administration from the University of Southern California in 2007. While at Northwestern, she marched in the Northwestern University Marching Band, including the 1996 Rose Bowl and 1997 Citrus Bowl.