"As a band director, my number one goal is to have students appreciate music and performing."
–Jason Heard, Director of Cleveland HS Winds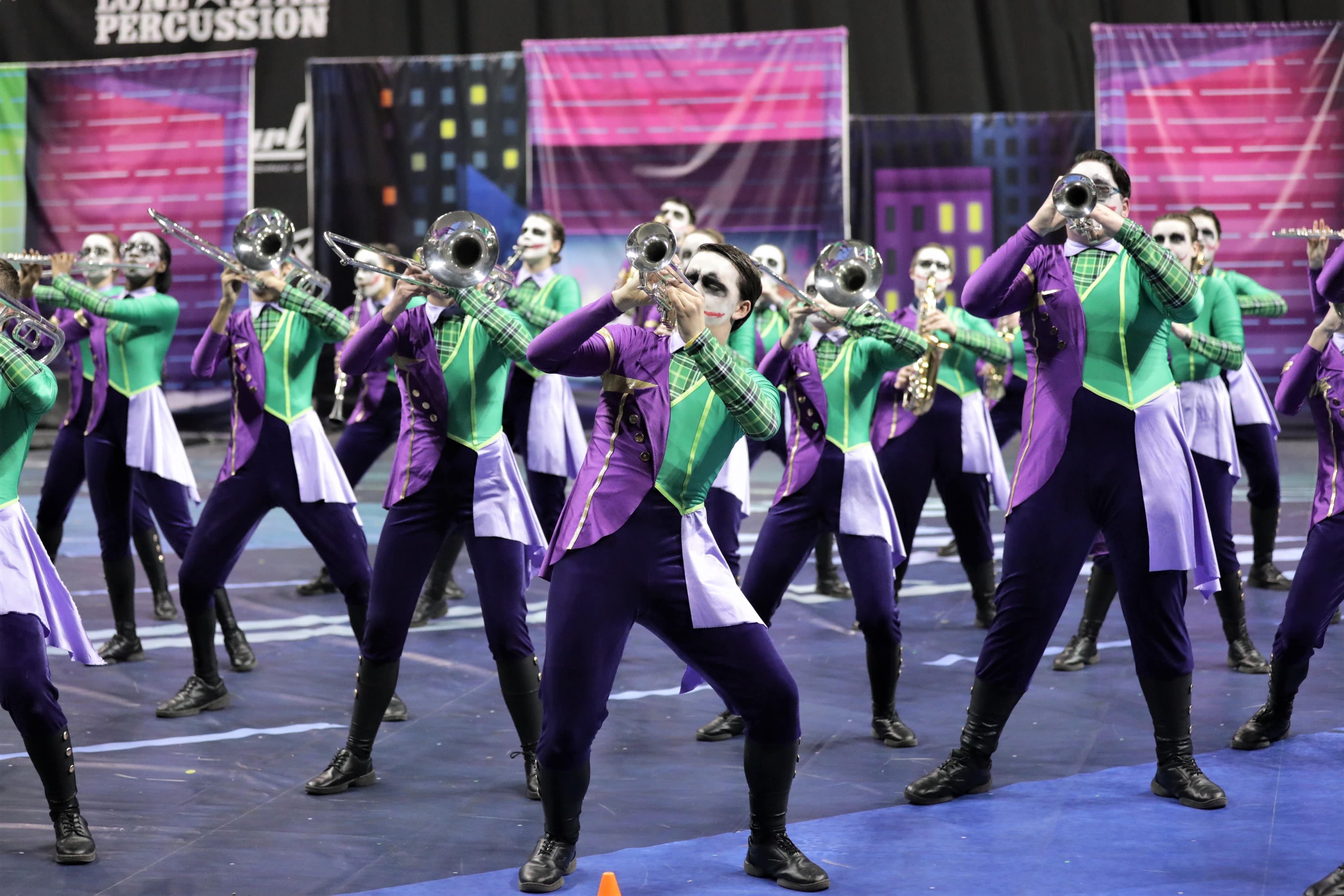 Cleveland High School Winds isn't an instantly recognizable name. When said, one probably doesn't nod their head knowingly and their eyes don't light up with familiarity. Clayton, North Carolina isn't a recognizable town. When said, one probably doesn't nod their head knowingly and their eyes don't light up with familiarity. And yet, it's here in Clayton that Cleveland High School Winds is based. It's here in Clayton that performers rehearse with a ferocity to earn them a spot at WGI finals year after year with scores in the upper 90's.
In 2019, Cleveland High School Winds earned a first-place title in the Winds Scholastic World division with an astounding score of 95.00 for their show, "Joker". On an early Wednesday morning, with winter light filtering through my window, I talked with director Jason Heard to uncover the secrets behind Cleveland's continued success.
Compared to its siblings of winter guard and percussion, winds is still in its infancy. Winds is constantly expanding, and as a result, leaves plenty of space for experimentation and exploration within the division. As Heard elaborates, winds groups can design a program that illustrates their own personal identity and adheres to the pre-existing strengths of their performers without the added pressures of industry standards. Cleveland fully embraces the rawness and depth that WGI Winds has to offer.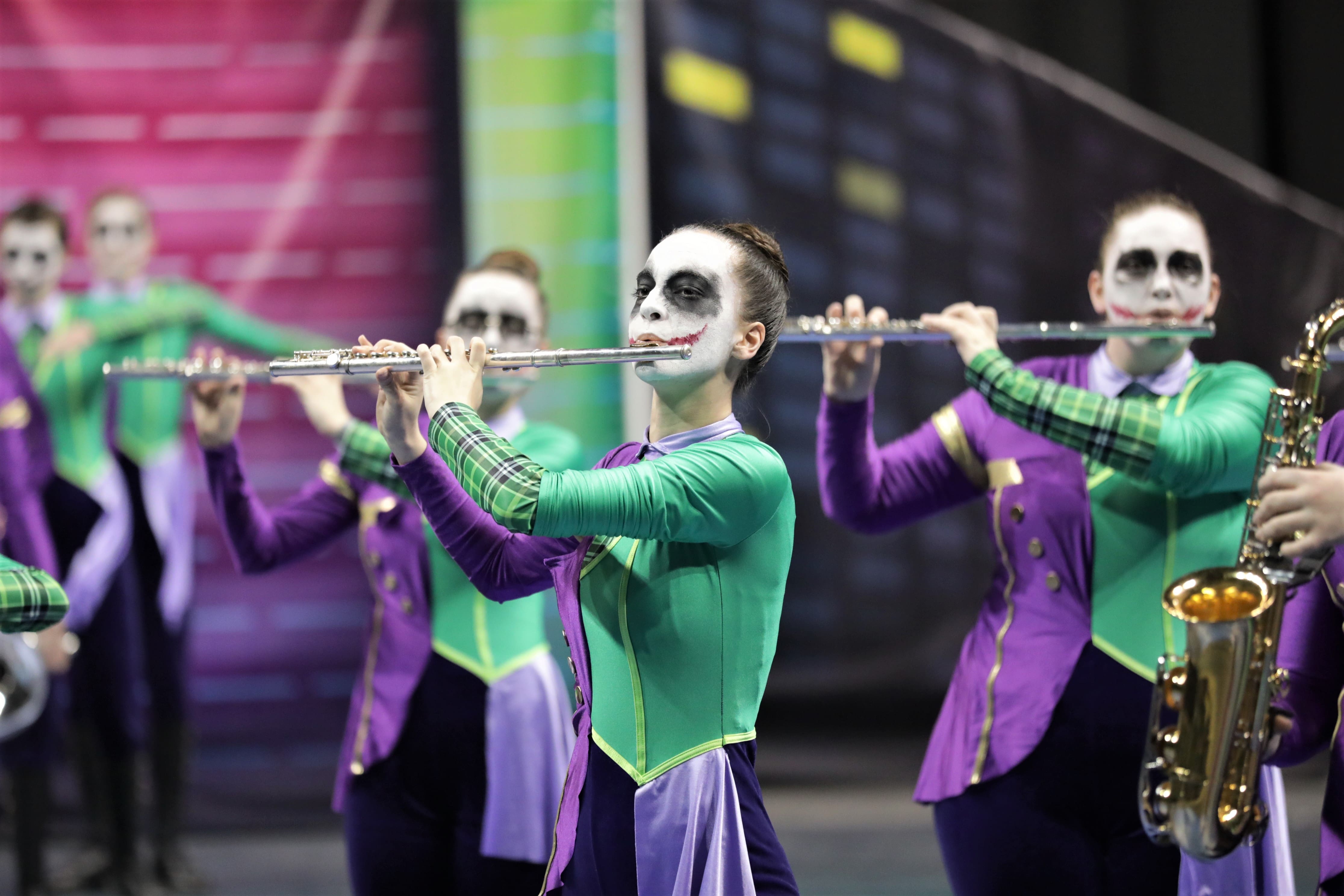 Cleveland High School has a wealth of marching arts ensembles. They have a marching band, winter guard, indoor percussion group, and, of course, an indoor winds group. When the indoor winds group was introduced, Heard was unsure if it would have staying power. Relatively speaking, Cleveland's marching band is on the smaller side with about 120 members, wind players only consisting of about 76 of these members. Thankfully, any doubts Heard had were quickly dashed, with about two-thirds of the wind members from the marching band participating in the indoor season.
In the beginning, the group's main function was to provide students with another outlet to perform and practice their musical craft. But, by the end of 2016, it was clear that members had been bitten by the competitive performance bug. They were devoted to taking ownership of their own individual performance and leadership while exemplifying the importance of dedication. Staff members, only egged on by the robust strength of their students, found themselves growing in their musical and visual strengths. Together, staff and performers crafted a set of high expectations for the upcoming season and seasons yet to come. This mutual, symbiotic relationship with practice and performance is one of Cleveland's secrets to their success.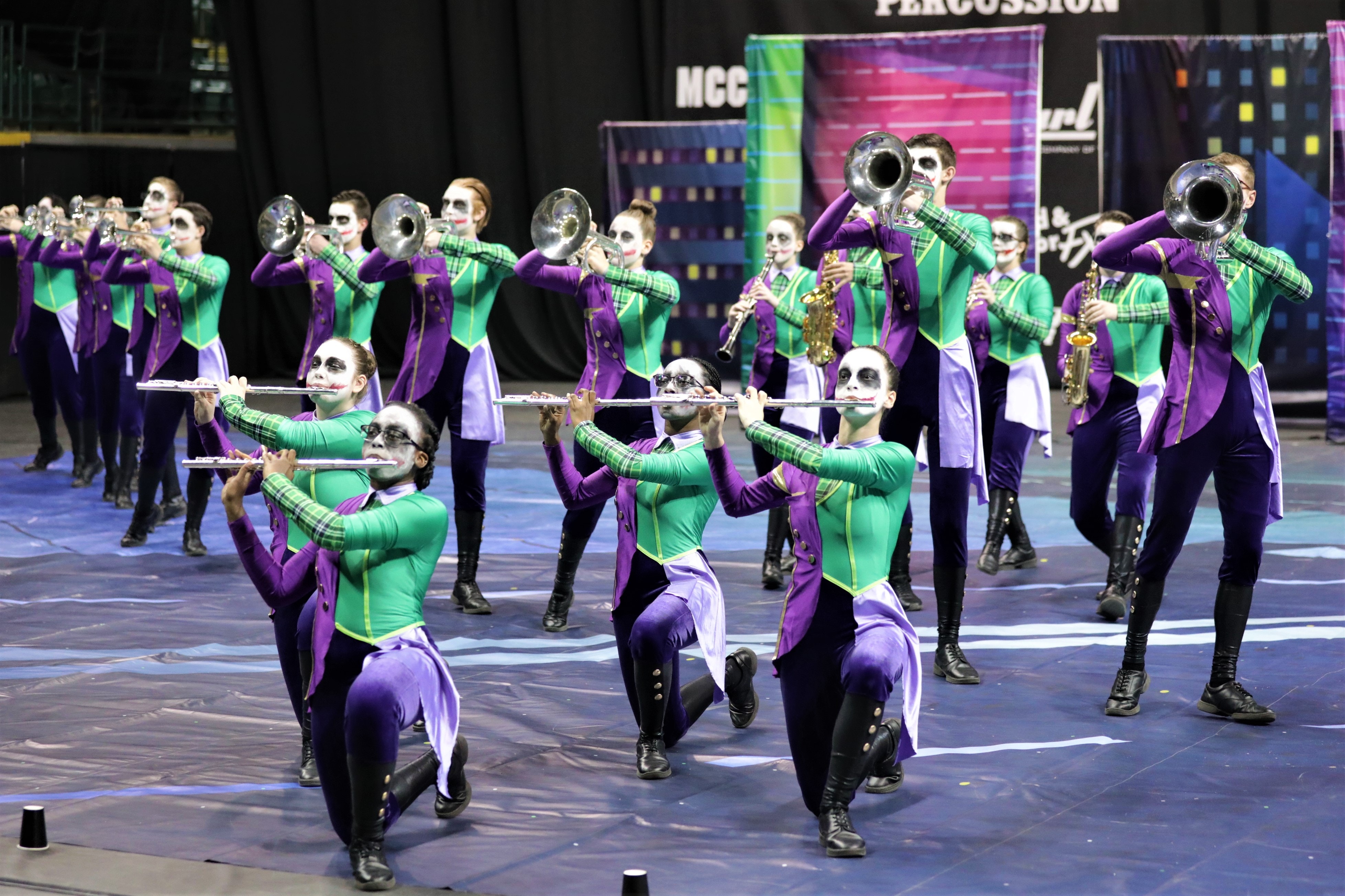 Perhaps secondary, but still a key to their success, nonetheless, is Cleveland's attention to visuals. Since staff already know what their members sound like musically, the audition process is nearly all visual. During the fall, the marching band staff do their best to build a complete visual vocabulary. Obviously, not everything can be perfected during this time and there are several aspects of indoor visuals that differ from outdoor visuals. During the months of November and December, members are still enrolled in concert bands and constantly stretching and improving their musical chops—so, Cleveland High School Winds uses rehearsals within these months to focus on visual aspects of the upcoming show. Often times, these visual rehearsals are led by their staff choreographer, Jon Lewis Walter, who previously worked with Etude Winter Guard.
As for their future in 2020 and beyond, spectators can expect Cleveland HS Winds to continue down the path of diversification and experimentation. They are determined to never do the same thing twice. Although their show is still a work in progress, Heard hints that there will be a mesh of traditional concert band elements with traditional indoor elements, while taking their visuals to the next level.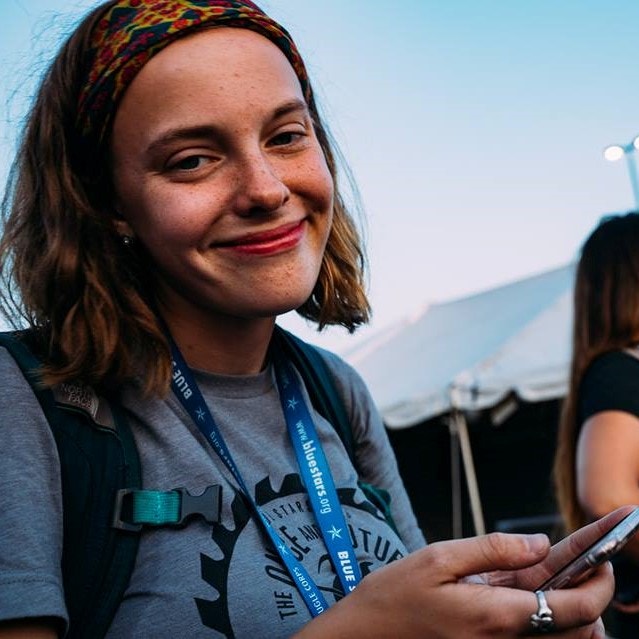 Caroline Meister is a student at Ball State University studying Spanish & Film and Media Studies. Caroline marches piccolo in the Pride of Mid-America Marching Band and also manages their photography and public relations. This past summer, Caroline went on tour with the Blue Stars Drum and Bugle Corps as a member of their administrative and souvenir team.