Competition colors all activities. The stark pressures of competition and a daunting drive to win can bury the heart of any activity and detract from the raw passion and drive that brought participants to it in the first place. The indoor marching arts are no exception to this phenomenon.
When Aftermath announced on social media that they would not be fielding a group in 2019, I made a mental note to check back with them in the fall, hoping they would resurface. Now, they are raring to take another stab at the competition in the 2020 season. Mario DeLaurentis, current director, explained how the group accomplished this and more in a phone interview with me back in September.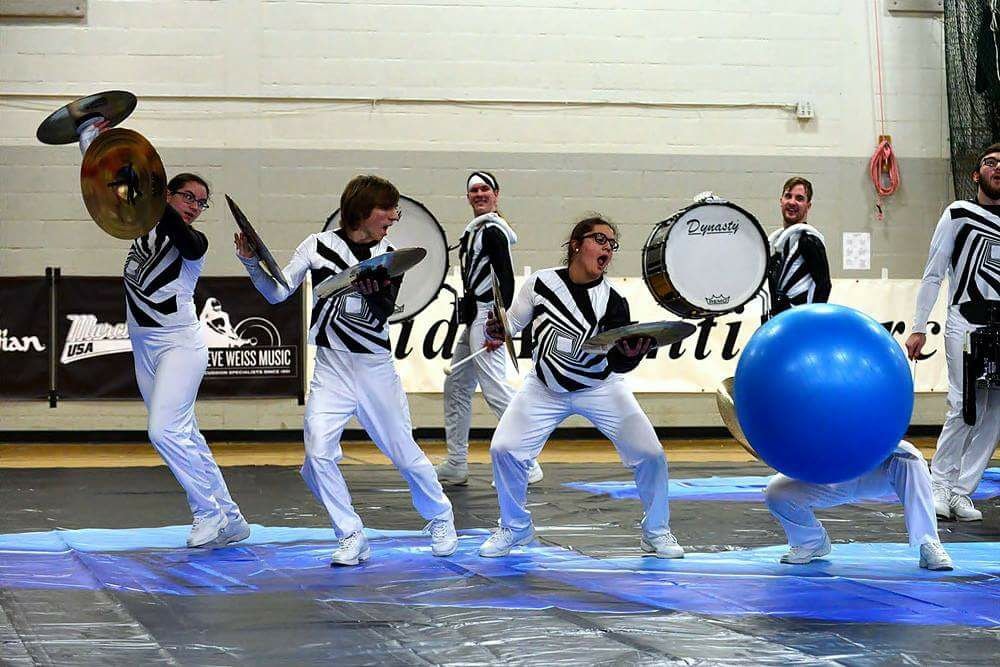 Independent Marching A groups don't typically share the same type of notoriety and donor support system that their brothers and sisters in Independent Marching World and Open groups have. They also don't have the benefit of deriving most of their costs and rehearsal space from a school, like scholastic groups do. As a result, some PIA groups tend to flow in and out of competition, taking a year off here and there to regroup and reassess, then return with increased vigor and dedication. Aftermath is no stranger to this process.
According to DeLaurentis, the main reason for their hiatus was that they simply could not fill out a group for the 2019 season. The members that were committed were traveling long distances every weekend to attend rehearsals. Additionally, it was a struggle to find consistent rehearsal spaces; the spaces they did have often changed week-to-week, which was an added member burden that they wanted to avoid. Rather than limp through a season, the non-profit made the difficult decision to take a year off.
Fall 2019 arrived, and Aftermath Percussion is back. With a new staff, new instruments, and new consistent rehearsal spaces, the group is renewed and looking ahead to a year of patience and growth. In order to keep costs down, Aftermath is both recruiting and competing locally. At first glance, this local focus might seem limiting—why not expand membership to everyone?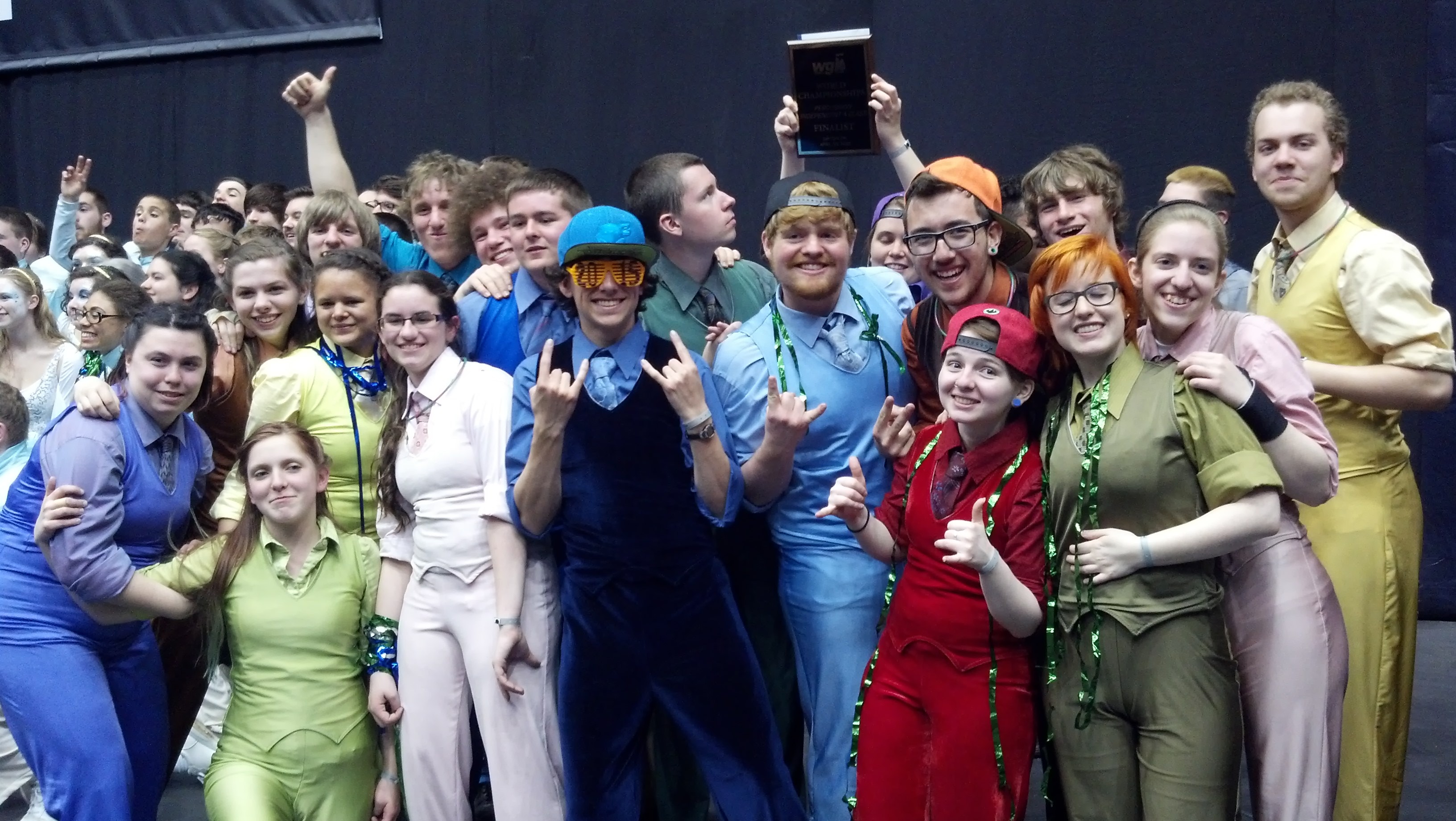 For DeLaurentis, the answer is simple. Aftermath knows who they are, and they know that as a PIA group, they have their limitations. Aftermath must be creative in administrative matters, as well as musical matters, to achieve their ultimate goal: touch as many lives as possible. To start, they have to dig into their roots—Eastern Pennsylvania.
To impact as many past, present, and future performers as possible, Aftermath strives for community and inclusivity. This reflects itself in many facets of the organization. For example, Aftermath has been around since 2000 and DeLaurentis is working diligently to expand their alumni network little-by-little, every day. Additionally, as an East Coast group, Aftermath tries to cheer on all their East Coast neighbors—even if they're not from Eastern Pennsylvania—reiterating a sense of comradery.
Apart from external communities, the non-profit also cultivates inclusivity in internal aspects. They try to find a space for every auditionee, even if it isn't on their primary instrument. Everyone deserves a place in the indoor marching arts and Aftermath is providing that. As director Mario shared: "I'm still doing this because it means a lot to me; I want to give that feeling back." The 2019 hiatus might have been a year off for Aftermath, but they aren't done growing quite yet.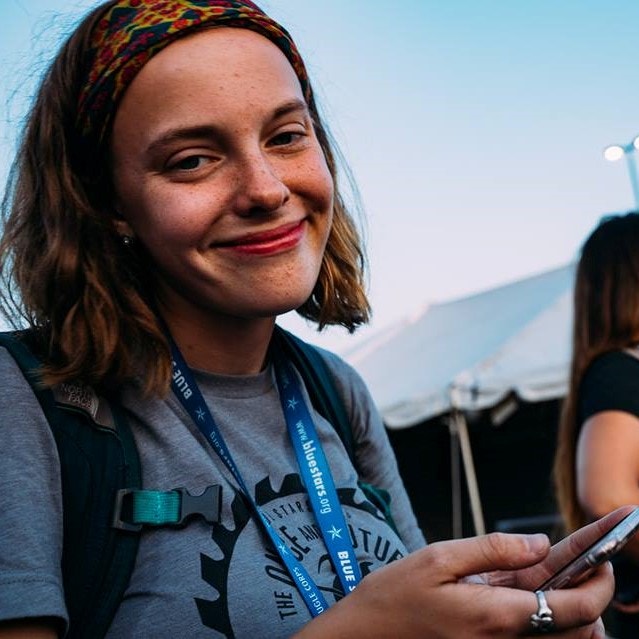 Caroline Meister is a student at Ball State University studying Spanish & Film and Media Studies. Caroline marches piccolo in the Pride of Mid-America Marching Band and also manages their photography and public relations. This past summer, Caroline went on tour with the Blue Stars Drum and Bugle Corps as a member of their administrative and souvenir team.