By Kathryn Hardison
When Modulation Z was reclassified to Percussion Independent Open near the end of the 2018 season, everyone was shocked. The members and staff were more than a little surprised by the call for the ensemble — which was made entirely of high school students — to compete among many college-aged performers.
But this group, that recently claimed the gold medal for Independent A in 2017, had what it took to compete at a higher level.
The initial shock
Modulation Z, now an Independent Open group based out of O'Fallon, Missouri, has always competed in Independent class. The ensemble was created to offer the drumline experience to students at several high schools in an area that was lacking a scholastic ensemble.
Ryan Treasure, the director of Modulation Z, explained that his worries about the reclassification stemmed from the how young the members were, and will always be. Because the group is for high school students, the performers will always be aged between 14 and 18 years old.
"When we got the reclassification, we were initially frightened as a staff because we didn't really feel like we belonged there," Treasure said. "Last year, I had six kids who were 14, so it poses a challenge when you're going up against groups with people at the age of 20 (and) 21, who have five more years of experience on their drums."
This new class also meant the group would have to make last-minute changes to their show, "The Darkest Day," which was created for competition in Independent A class. Modulation Z's final performance was in prelims at the 2018 WGI Percussion World Championships with a score of 82.5.
While Treasure felt a little uneasy about the reclassification, two students in particular saw it as the challenge they had been waiting for.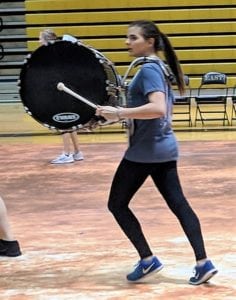 Grace Holtmann, a recent graduate, was in Modulation Z for three years as a synthesizer and bass drum player. After winning gold in 2017, Holtmann said the reclassification was the natural step for the ensemble.
"I already had a gold medal, and it would have been nice to get another one, but it was nice to see how the group performed and how we stacked up with actual competition," Holtmann said. "I felt like I was being pushed throughout the season, but I wanted that extra push, and it helped a lot with our work ethic and how we viewed the competition aspect of it."
Jenny Shannon, also a recent graduate, said she saw it coming. Because the group was constantly winning in Scholastic A, Shannon said the bump up was a good challenge to "get our egos down a little, but also keep working harder to improve our skills."
For first year members Andy Wyman and Karissa Hagl, they didn't have much to base their expectations on.
Wyman, a bass player and upcoming sophomore, said he was "paralyzed with shock" when he was moved to Independent Open during his freshman year.
"I came to realize that, 'Wow, I'm only 14 and I'm in Independent Open — this is really cool," he said.
The challenges
The general consensus from Modulation Z was that being a young group posed it's challenges in Independent Open, but that doesn't mean the group didn't try its hardest to overcome the stigma that can be attached to young age.
Hagl, an upcoming senior and second year cymbals player, said she thought the biggest challenge was meeting the level of maturity that is expected of Open and World class group practices. While they couldn't logistically match the length of college-level practices, they could still try to meet the intensity and maturity. Wyman said he saw this change in Modulation Z.
"Everyone was super excited to get to rehearsal, everyone was early — we knew we had a challenge coming and we wanted to do everything we could to face it, so we all stepped up," Wyman said. "Not a single person in the group didn't do great rehearsals. Every rep became a performance, and it really helped in the end."
Shannon, a snare player, reflected on the benefit of being young learners in a young ensemble, which she saw as an advantage that Modulation Z has over other Independent Open groups.
"I think we're able to teach each other, and I like being able to give criticism and get criticism without feelings being hurt," Shannon said.
Moving forward
Treasure's goal for the next season is to perform a show that the students will enjoy, regardless of what class the ensemble competes in.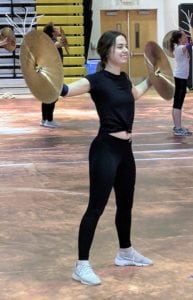 "The winning part is great, ya know, but the kids, if they can walk off at the end and say, 'Hey, that was my best run, and I'm proud of what I've done this year,' then that's all that matters to me," Treasure said.
The recent graduates have drumline fever. Shannon and Holtmann both said they hope to continue marching in a college band, a WGI group or with DCI.
Hagl and Wyman, who will be returning members next season, said their goal is to do better than the previous season while remembering to have fun and make memories.
"I would like to have fun, make more friendships, and to keep making our group better," Hagl said. "Each year, we just want to get better and better, because we're always going to be a part of Mod Z's history."
Wyman had some advice for freshman and first year members entering an Independent Open group:
"Keep a positive attitude and be yourself, because I came in extremely shy, and it took me a long time to get on the train," Wyman said. "You also have to stay positive. You can't be like, 'Oh, I can't do this.' You can do it. If you go in believing that you can't do it, then chances are that you can't do it. But if you believe in yourself, there's so much more potential on the horizon for you."
Despite the many challenges that Modulation Z faces, the ensemble will bring confidence and a fresh perspective to the Independent Open class during the 2019 WGI season.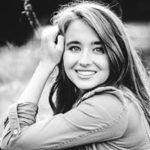 About the Author: Kathryn Hardison is a journalism student at the University of Missouri, majoring in news reporting and minoring in political science. Prior to college, Kathryn went to Kickapoo High School in Springfield, Missouri, where she marched the flute in the fall and played the cymbals for the Kickapoo Indoor Drumline. Kathryn's career in the Kickapoo Indoor Drumline included placing 8th in PSA World Championship finals in 2015 and a reclassification to PSO. After college, Kathryn plans to write for a newspaper.