By Emily Ward
Crafting a marching arts show involves many different creative aspects. One key component is finding the perfect uniform that will elevate the impact of a team's show. Many companies within the marching arts industry create those one-of-a-kind uniforms for teams, and each has its own unique process for establishing its costumes.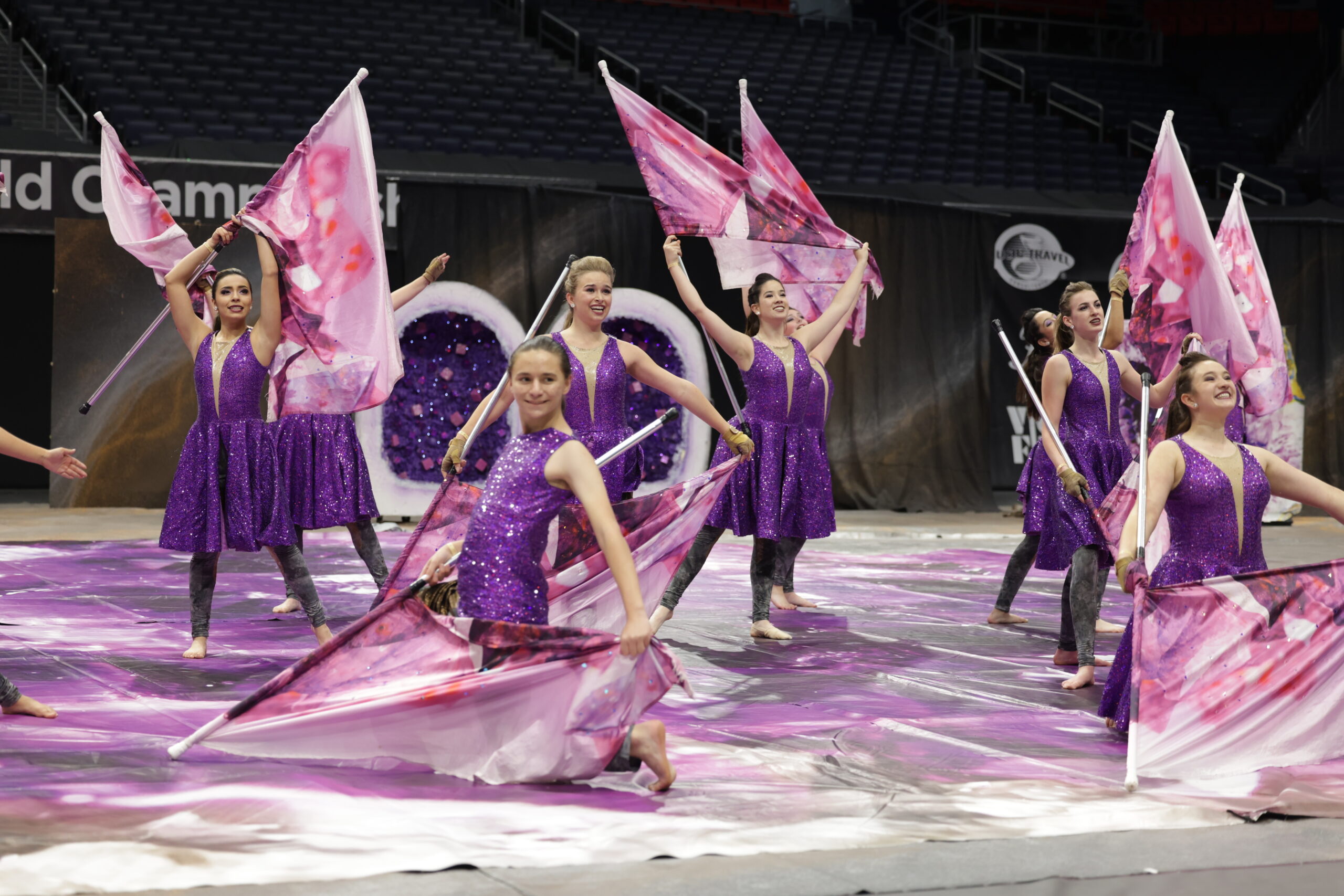 One of the first tasks that each company has after a program contacts them to buy new uniforms is to determine what design the uniforms should have. Crystal Beane from StylePLUS said that their company "designs uniforms based on the show theme, color palette, and inspiration provided by the client." For StylePLUS, their design team relies on the information provided by individual programs. This ensures that the team gets a uniform exactly like the one their staff had imagined. Alan Yefsky from McCormick's Group, LLC stated that their company has "a broadly diverse team of designers, all of whom are full-time employees rather than freelancers. Each of those designers has their own creative vision, design voice, and expertise. We have found that we get the best overall creative work when we tap into all of those resources, as each designer has different perspectives and ideas. Each of our designers is great, but the whole is even better than the sum of its parts." McCormick's Group, LLC utilizes every member of their design team to ensure that each uniform is crafted with every possible perspective in mind. No matter where a team decides to go to get their uniforms made, each company will have a design team ready to have performers feeling and looking as great as possible for performance day.
During the uniform creation process, each team's staff can be as involved as they would like. All uniform companies provide opportunities for programs to assist in the design process of their costumes. Noreen Roberts from Creative Costuming & Designs discussed how her company offers "3 levels of design services," ranging from selecting a uniform design from their website, to having a customized design created "from the information provided." For StylePLUS and Crystal Beane, they stated that "The client is 100% involved with every step of the design process. Not only are they allowed to provide design information up front, but they also can request edits, provide additional information, etc[…] throughout the design process. Clients also have access to our digital design studio and can create their uniform design from scratch." Clientele being invested in the process of creating uniforms unique to individual teams and their show is an essential thing that costuming companies all acknowledge and strive for.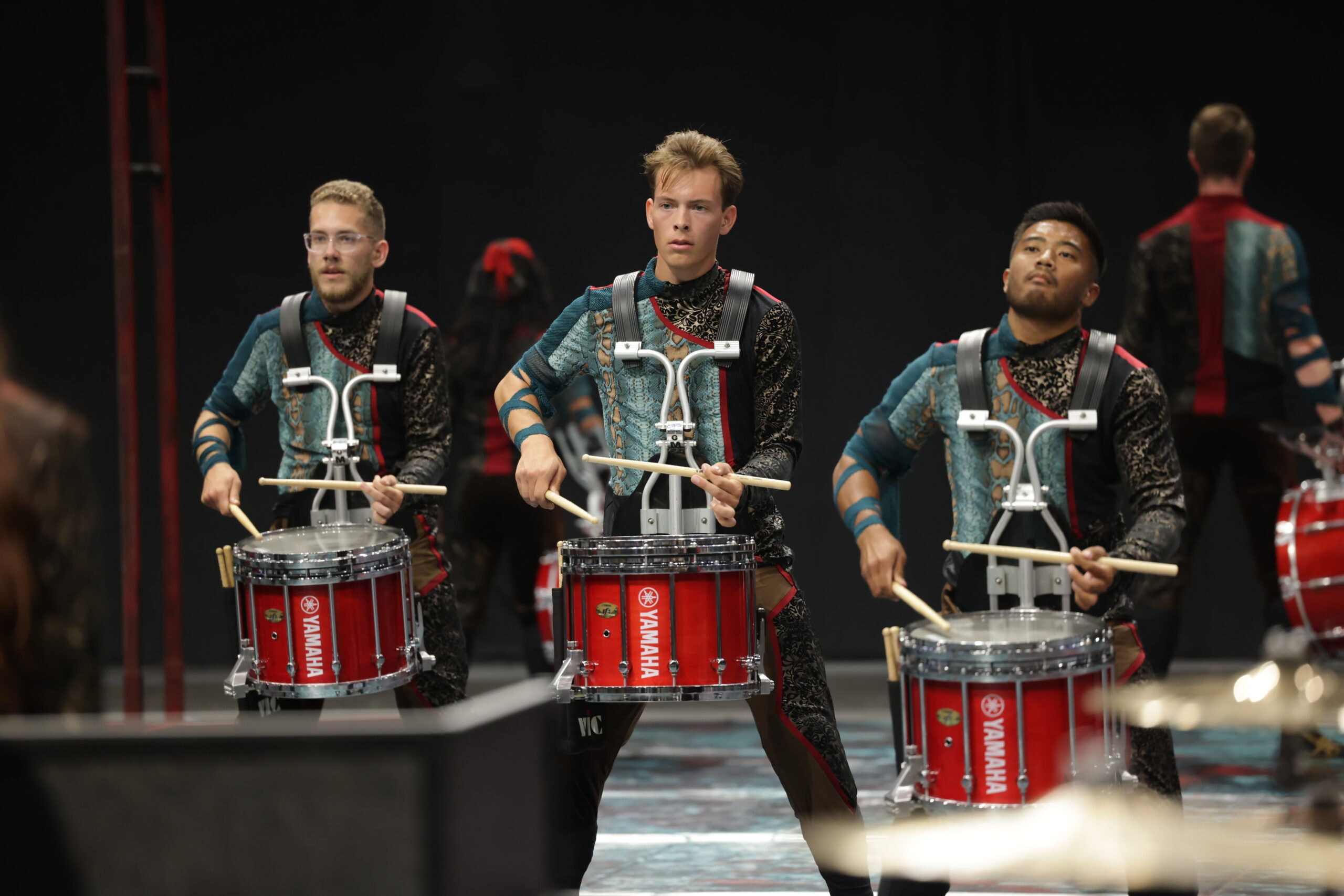 After a design is established for a uniform, the companies begin to create the physical uniforms. McCormick's Group, LLC's Alan Yefsky said that "All products go through a highly scripted process to create and [examine] print-ready artwork, print the artwork onto a special transfer paper…and transfer the artwork from the paper…onto fabric using a standard set of predefined settings of heat, time, and pressure. Once the uniforms are on rolls of fabric, they are cut and go through various steps in the assembly process." After the uniform's design has been printed, the products are ready to be checked, bagged, and shipped. Noreen Roberts from Creative Costuming & Designs said, "completed projects enter into the Quality Control portal and are examined individually. Shipping boxes [are created] and…the costumes [are shipped] to the requested destination!" Each company has variations of the same process to complete this task. StylePLUS's Crystal Beane mentioned that "turn [around] time for physical uniforms [to be produced] do vary based on the uniform chosen," but the time frame generally given by all companies was anywhere between four to eight weeks.
Some advice Sean Smith from SW Band Products offered to those looking to order uniforms in upcoming seasons is to "try and order as early as you can[,] if you want uniforms by the start of the season. Delays are not uncommon in the manufacturing [business]. The closer you get to the season, the longer the production time. Also, it doesn't hurt to order spares for those who join late, lost uniforms, etc." Alan Yefsky from McCormick's Group LLC reminds programs that "the uniform is an important visual canvas that can be used to convey a wide range of themes, emotions, and ideas—everything from school spirit to an event to a competitive show. It has the potential to be one of the most expressive parts of a performance…[so] the best advice we could give is to get as educated as possible about the process."