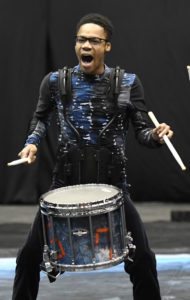 WGI Percussion ensembles consist of the marching percussion (also called battery) and front ensemble (also called pit) sections of a marching band or drum corps. Indoor percussion marries elements of music performance, marching, and theater; thus, the activity is often referred to as percussion theater.
There are two levels of classification: Independent and Scholastic. Independent groups are self-organized and funded, sometimes they are an extension of a college program. Scholastic ensembles are programs that compete on behalf of their school.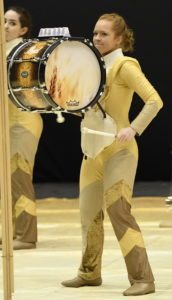 For both Independent and Scholastic classes, WGI offers competitive divisions of A Class, Open Class and World Class. This will allow ensembles to compete and be compared with other groups at a similar skill level. Ensembles in A Class use a beginners skill set, Open Class has an intermediate skill set and World Class an advanced skill set. In addition, WGI offers Concert classes for non-movement ensembles in A, Open, and World Class.
Founded in 1993, the WGI Percussion division has grown at an exponential rate beginning with 9 ensembles at the first World Championships to nearly 500 Percussion groups competing with WGI today.
The WGI competitive season begins in February and finishes in April at the Percussion World Championships.